Panevėžys Senvagės park
Senvagė is an old river bed park in the city centre of Panevėžys, famous for its pond, island, bridges and river Nevėžis waterfronts.
It is one of the favorite places of Panevėžys for walks, recreation, events and celebrations. Senvagė is the heart of the city.
We won the architectural tender for the Senvagė park in 2017. The construction was completed and the park opened in autumn 2022.
With the new design we aimed to create a recognizable identity of Senvagė park and at the same time create more spaces for recreation by the water. The uniqueness of the new park is a path of clay bricks typical of Panevėžys - a walking loop. It connects the main attractions of the park - the islands, the pond, the river, the slopes, the upper and lower terraces and the surrounding neighborhoods. The path narrows, widens, goes down to the water and creates more places to sit, rest, play.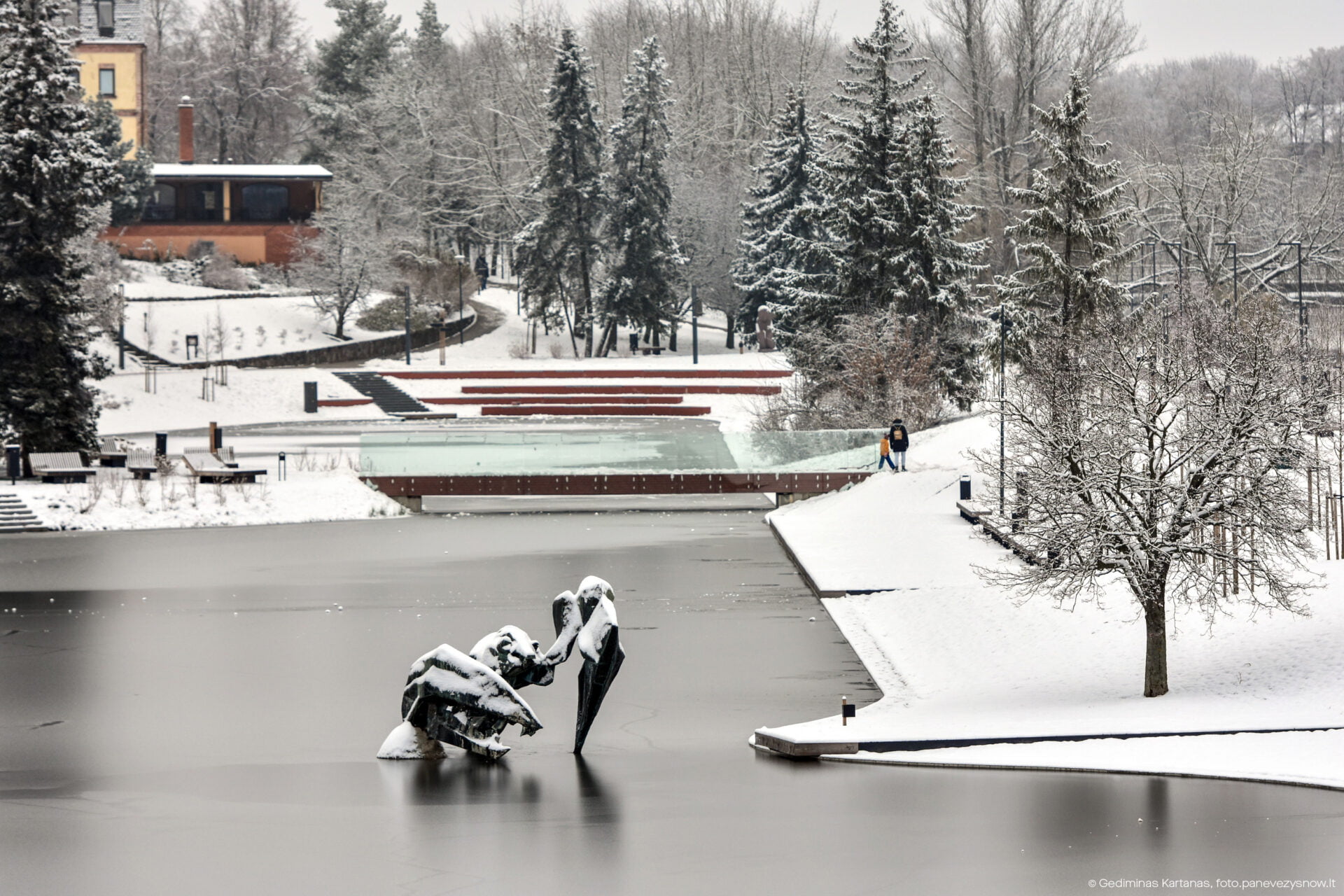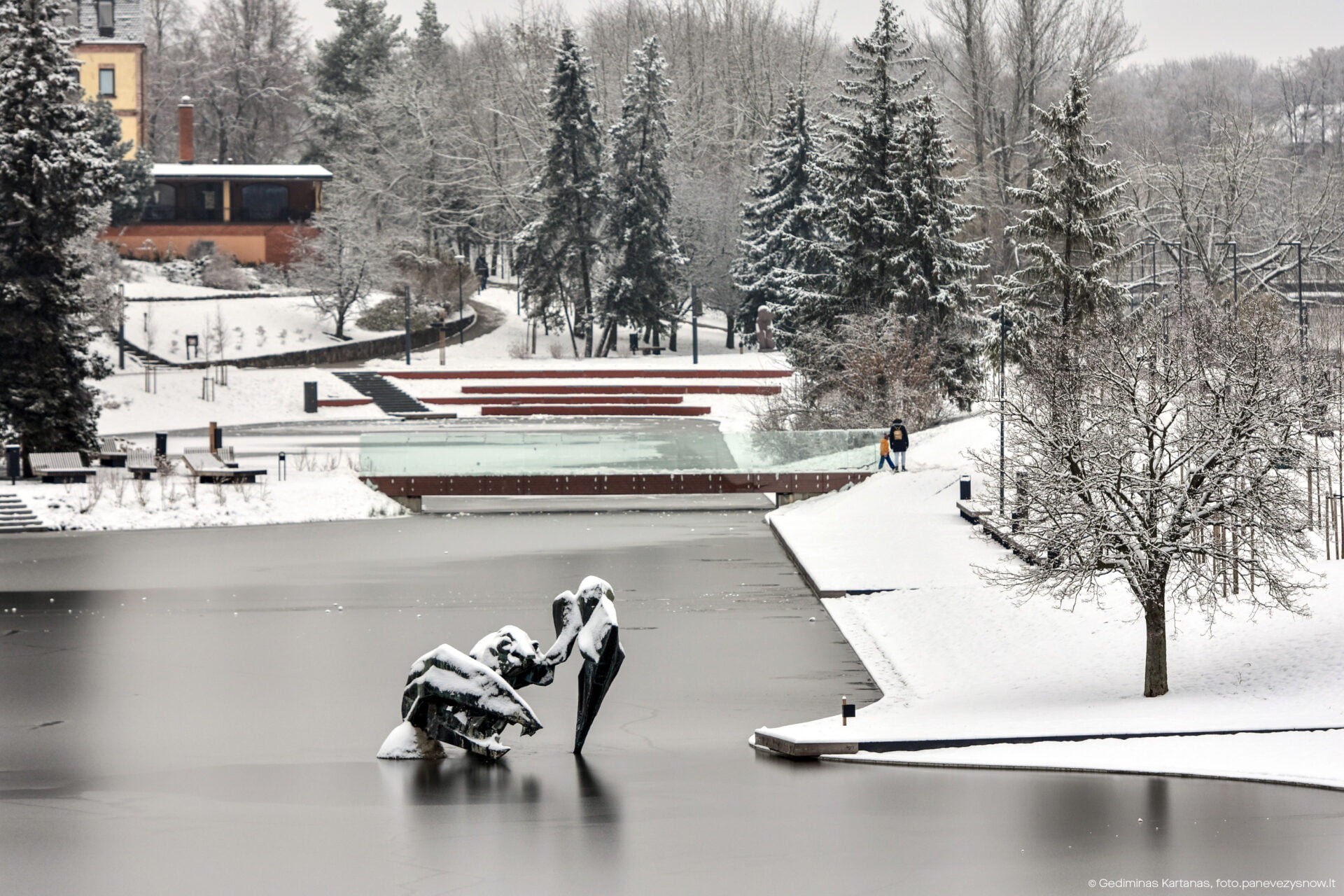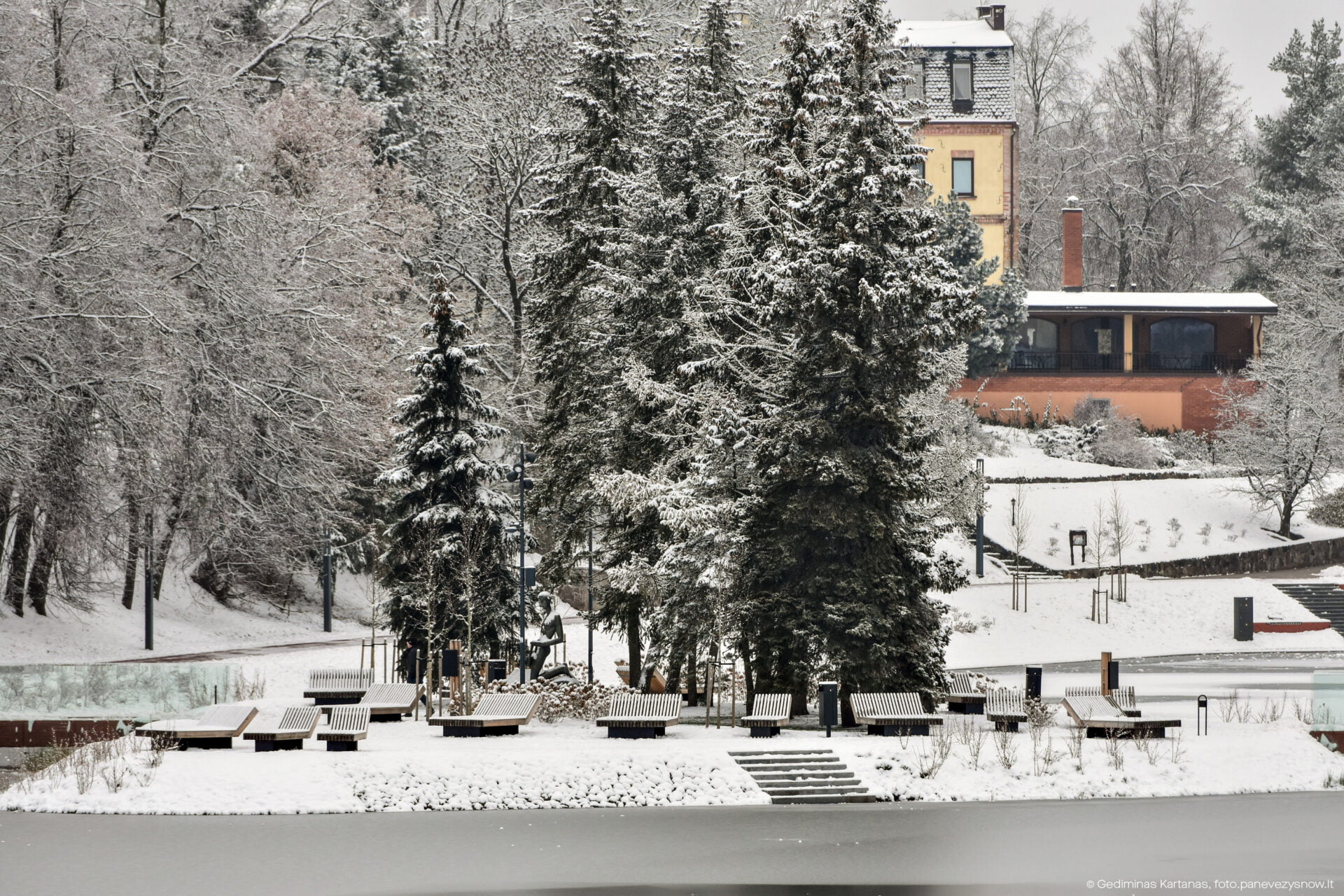 The main goal of the renovation of Senvagės Park is to create a high-quality public space of the city, effectively use the existing network of paths in order to connect public spaces, different functional areas of the park and park infrastructure in the upper and lower terraces of the park. The characteristic red clinker brick path of Panevėžys goes around the pond and joins the paths on the water, connecting by crossing the island of Senvagė. The loop path becomes not only a space for movement, but also an interactive piece of urban furniture. The expressive, visible and recognizable loop of Senvagė becomes a new symbol of Panevėžys, a "visiting card".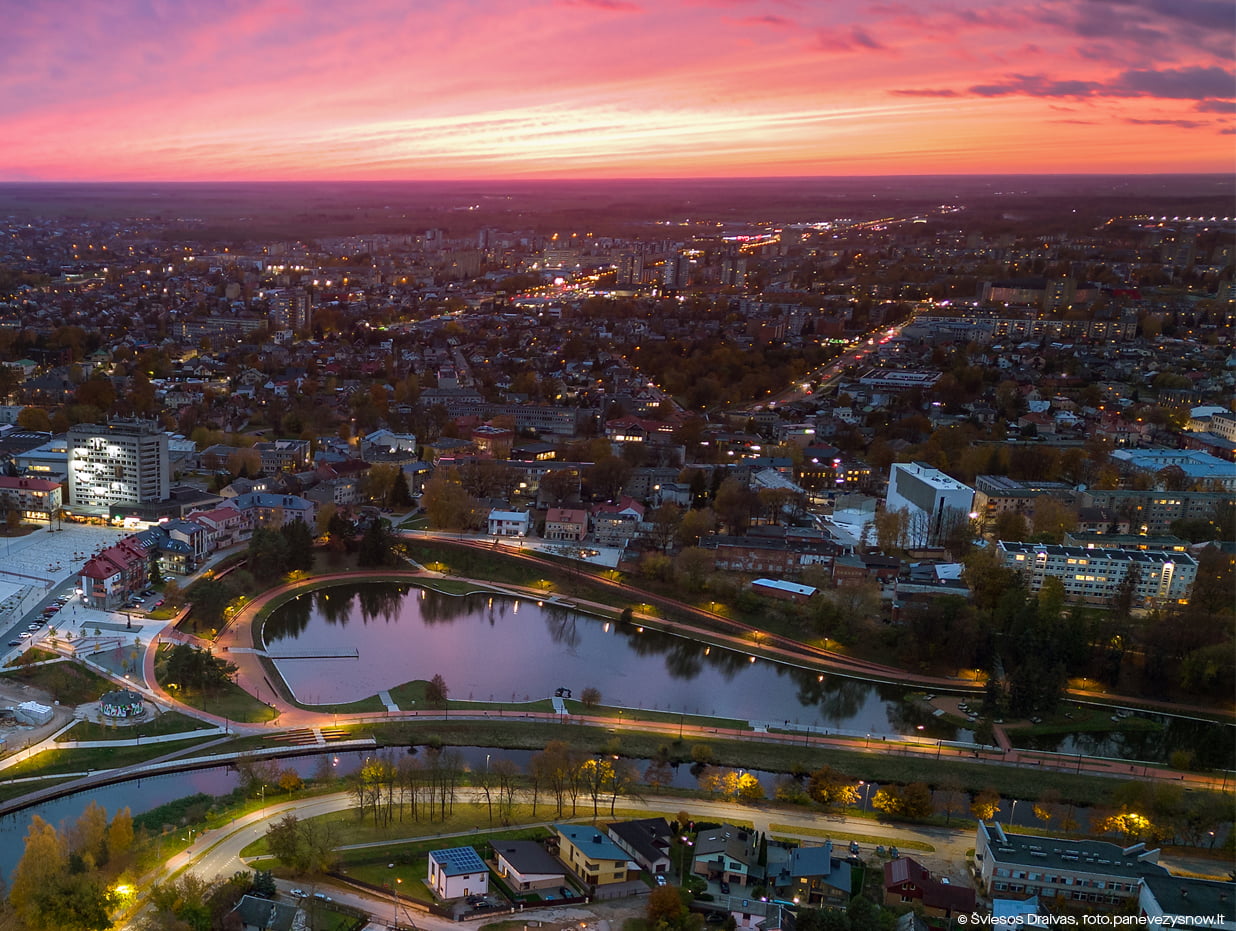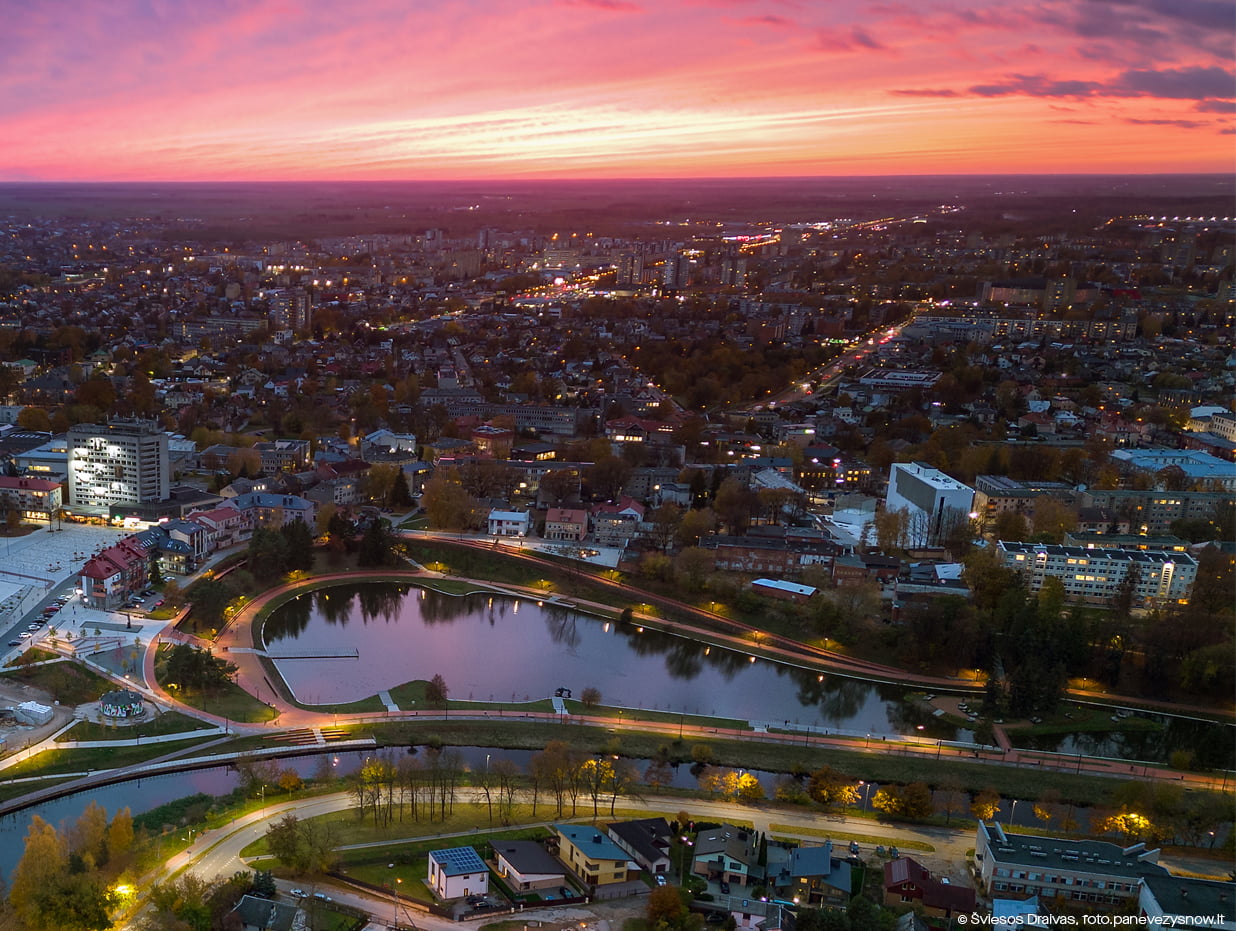 The main design solutions of Senvagė: the upper viewing terrace with Alexander Square - access from Laisvė Square; descents to the water - wide ordered; terraced slope - amphitheater; a square with a playground; quays with an urban character, where the ring goes right to the water; planted natural embankments where the path moves away from the water; the lower terrace of Senvagė with rest areas by the water; Old man's island; ascents to the upper slope, Krantos streets; observation and rest areas on the upper terraces of the ring.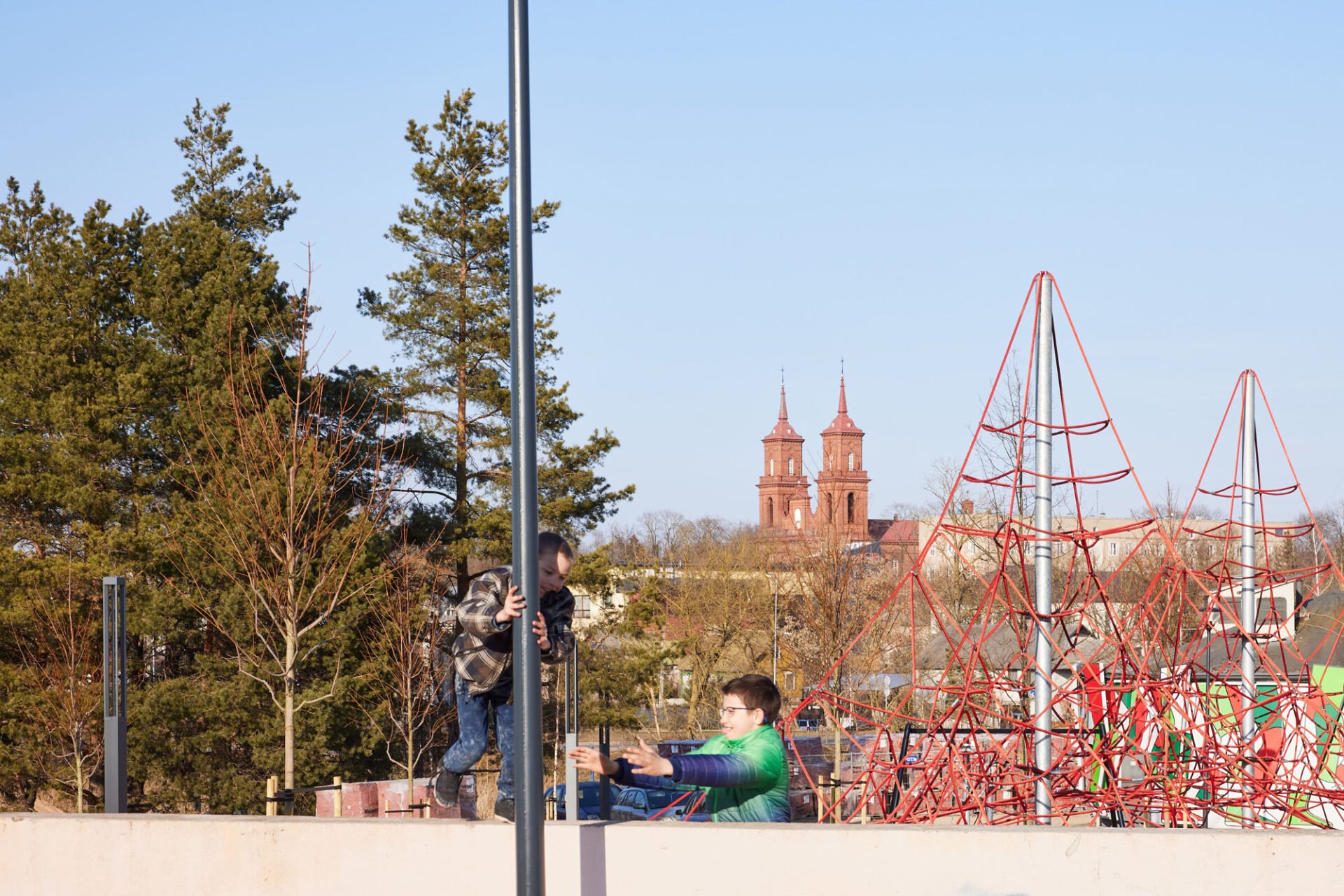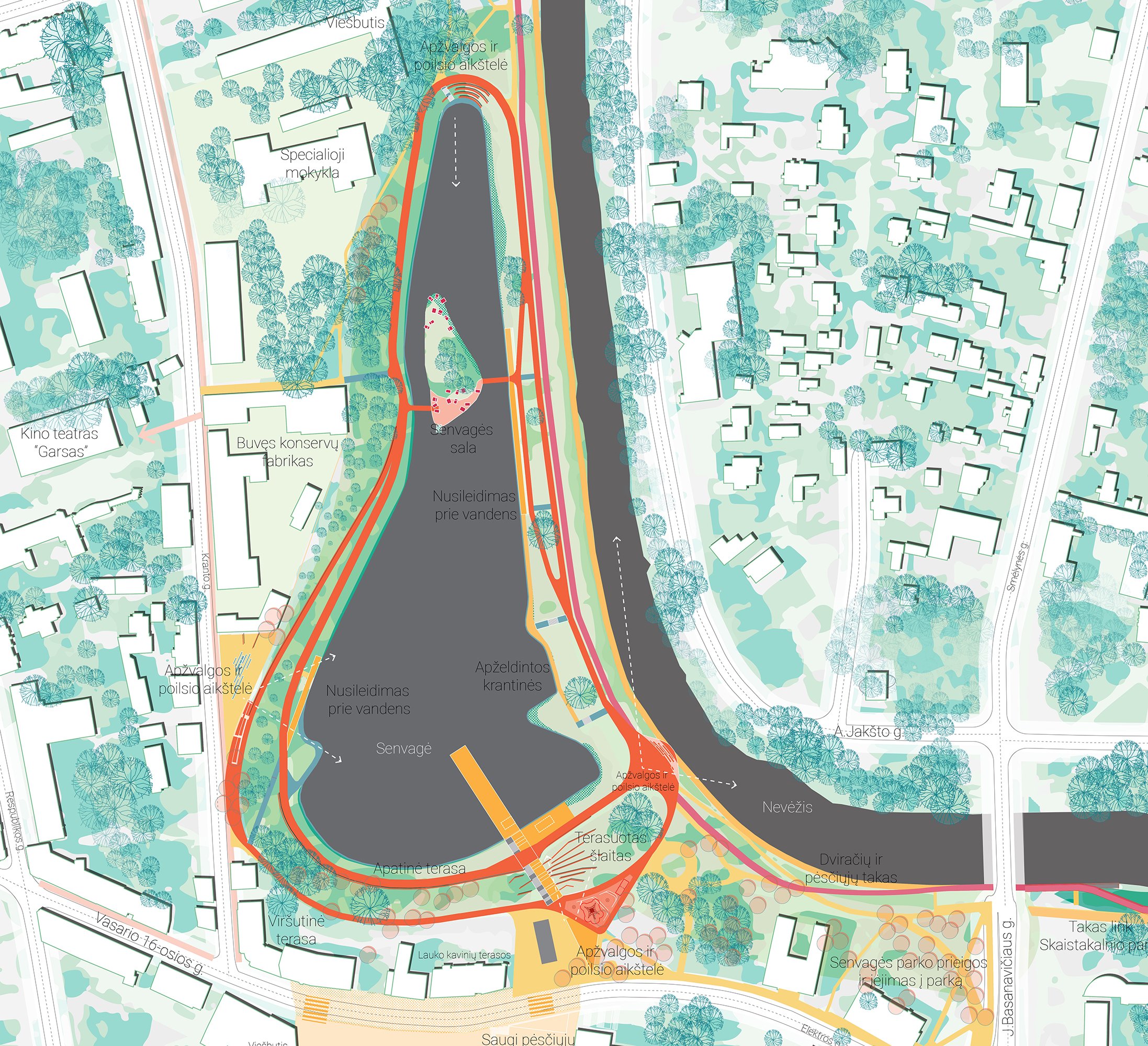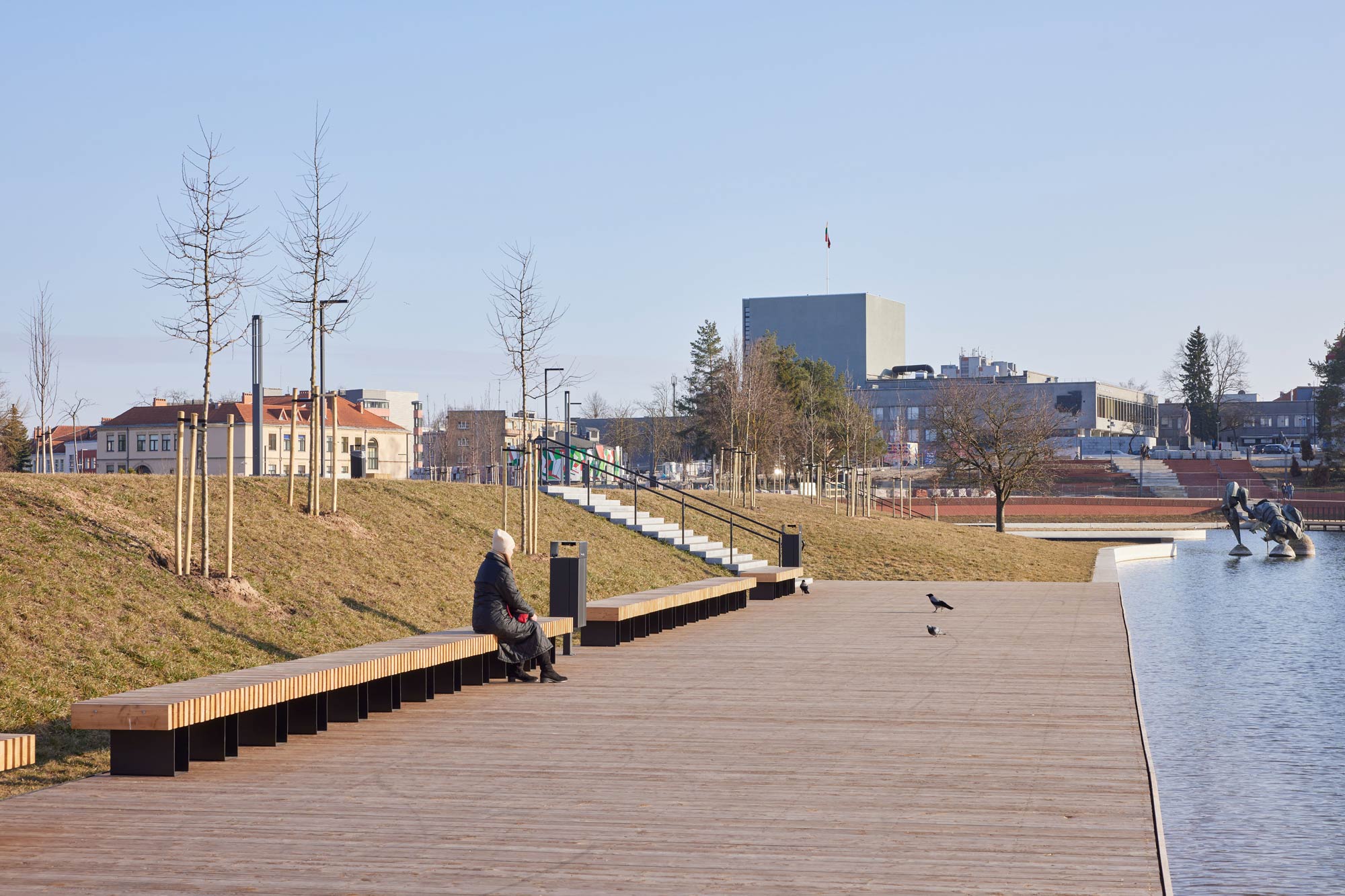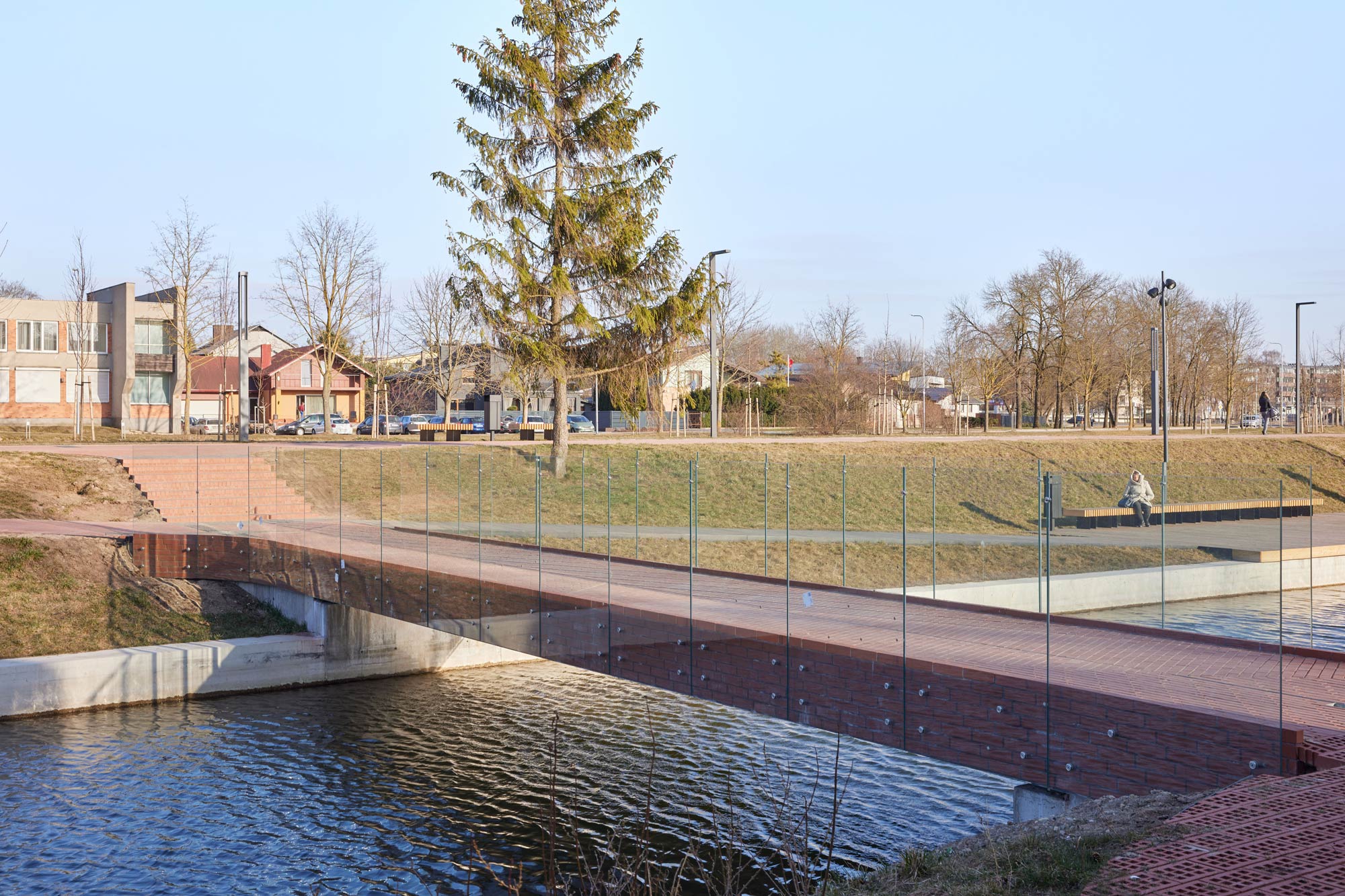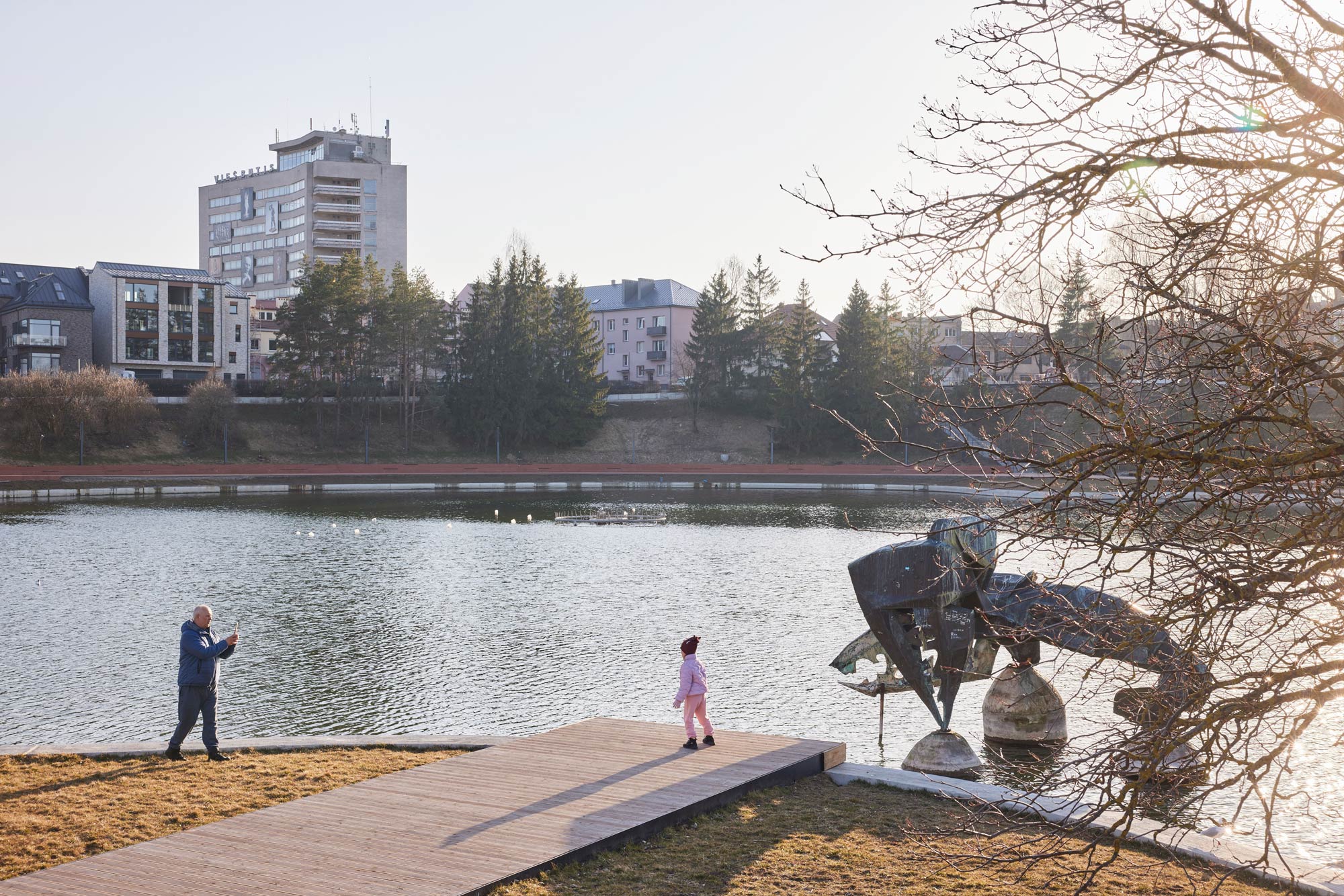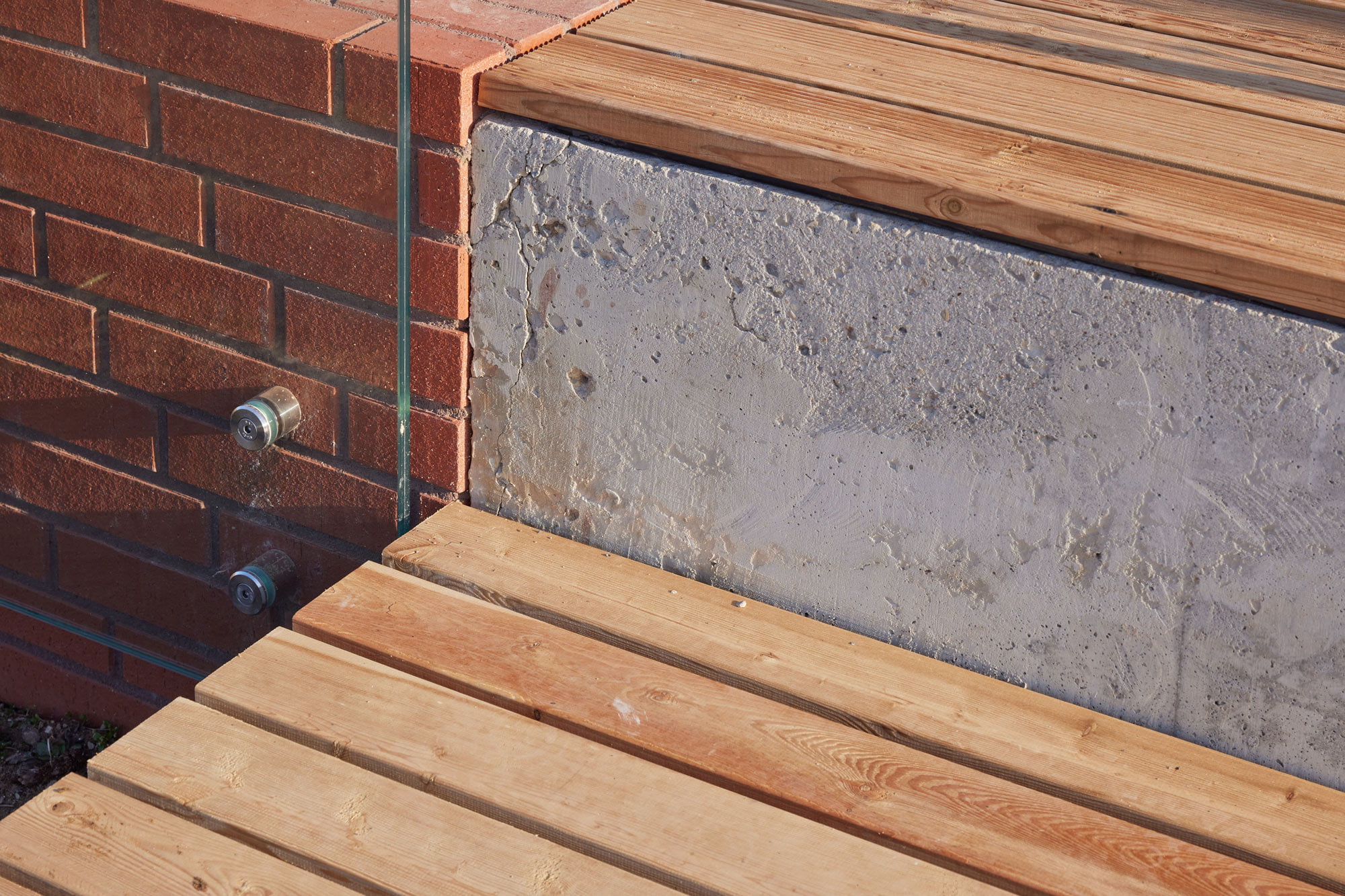 Client: Panevėžys City Municipality
Location: Panevėžys, Lithuania
Size of the territory: 9,03 ha
Year: 2022
Team: Tadas Jonauskis, Lukas Kulikauskas, Augustas Makrickas, Justina Muliuolytė
Photos: Norbert Tukaj, foto.panevezysnow.lt, Gediminas Kartanas, Šviesos Draivas