Residential neighborhood in Aleksotas
Industrial area in Aleksotas in Kaunas will be transformed into a lively residential quarter.
Together with three teams of architects, we prepared a masterplan for 10 hectares territory. It is planned to build 1.6 thousand housing units here. They will be divided into urban blocks, which will be connected by public spaces - main neighborhood square, residential streets, small pocket parks and the surrounding forest. There will be a kindergarten, commercial services, cafes in the district as well.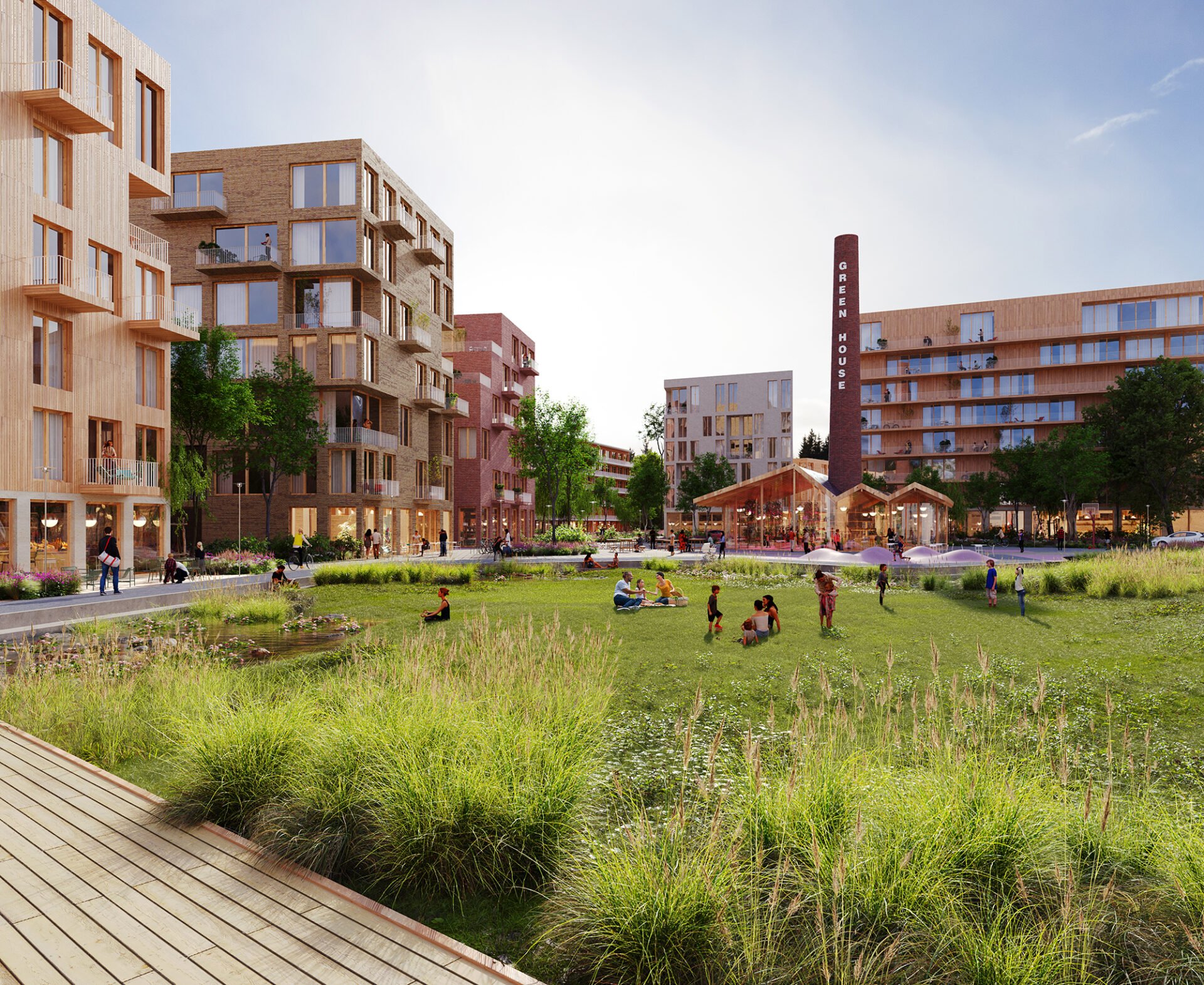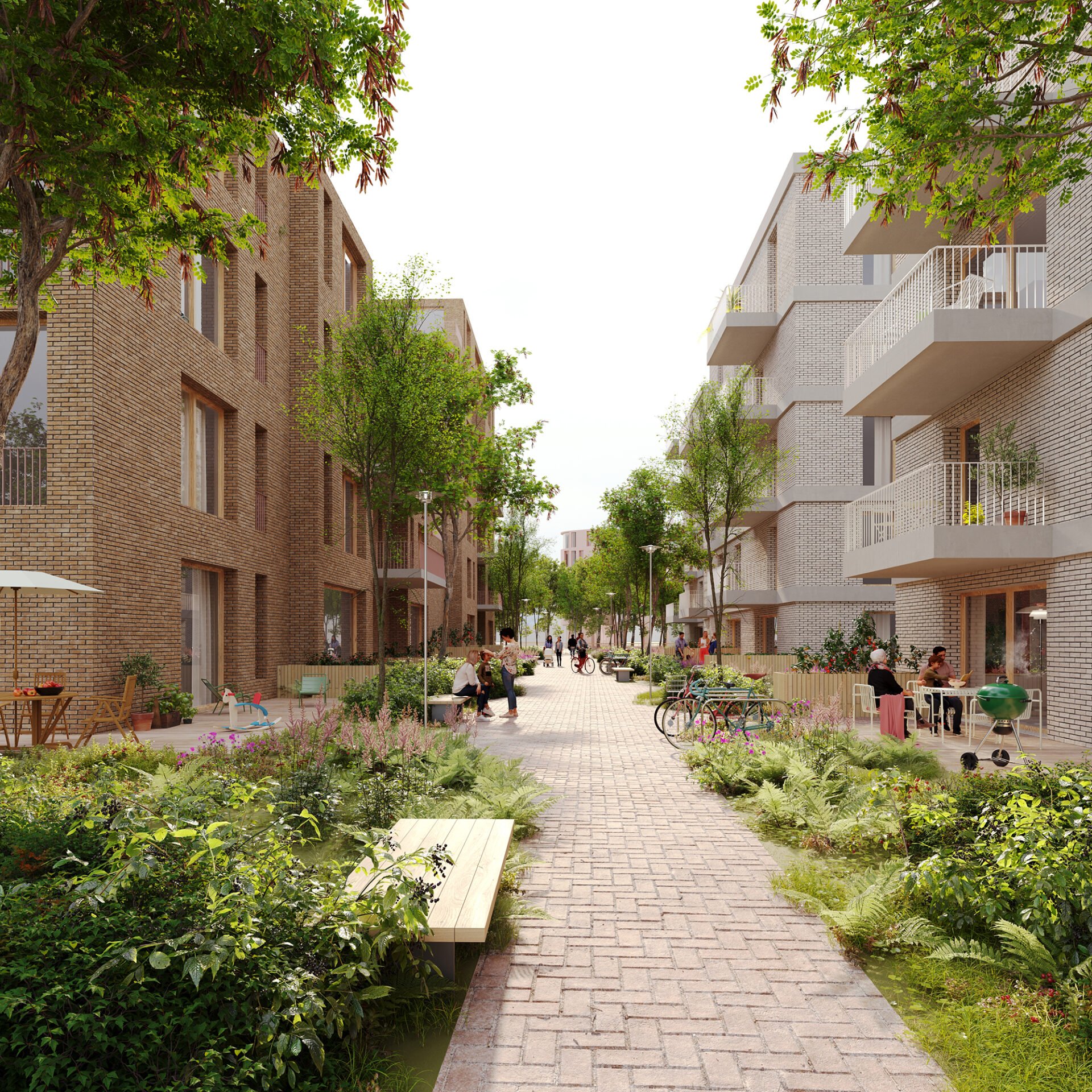 The project area is located on the upper terrace of the Nemunas slopes, with a unique location in relation to the center of Kaunas, the natural forests surrounding it and the city panoramas. The previously closed industrial area is being converted into a residential neighbourhood. Perimetric urban blocks clearly separate private courtyards and public spaces of the city and community.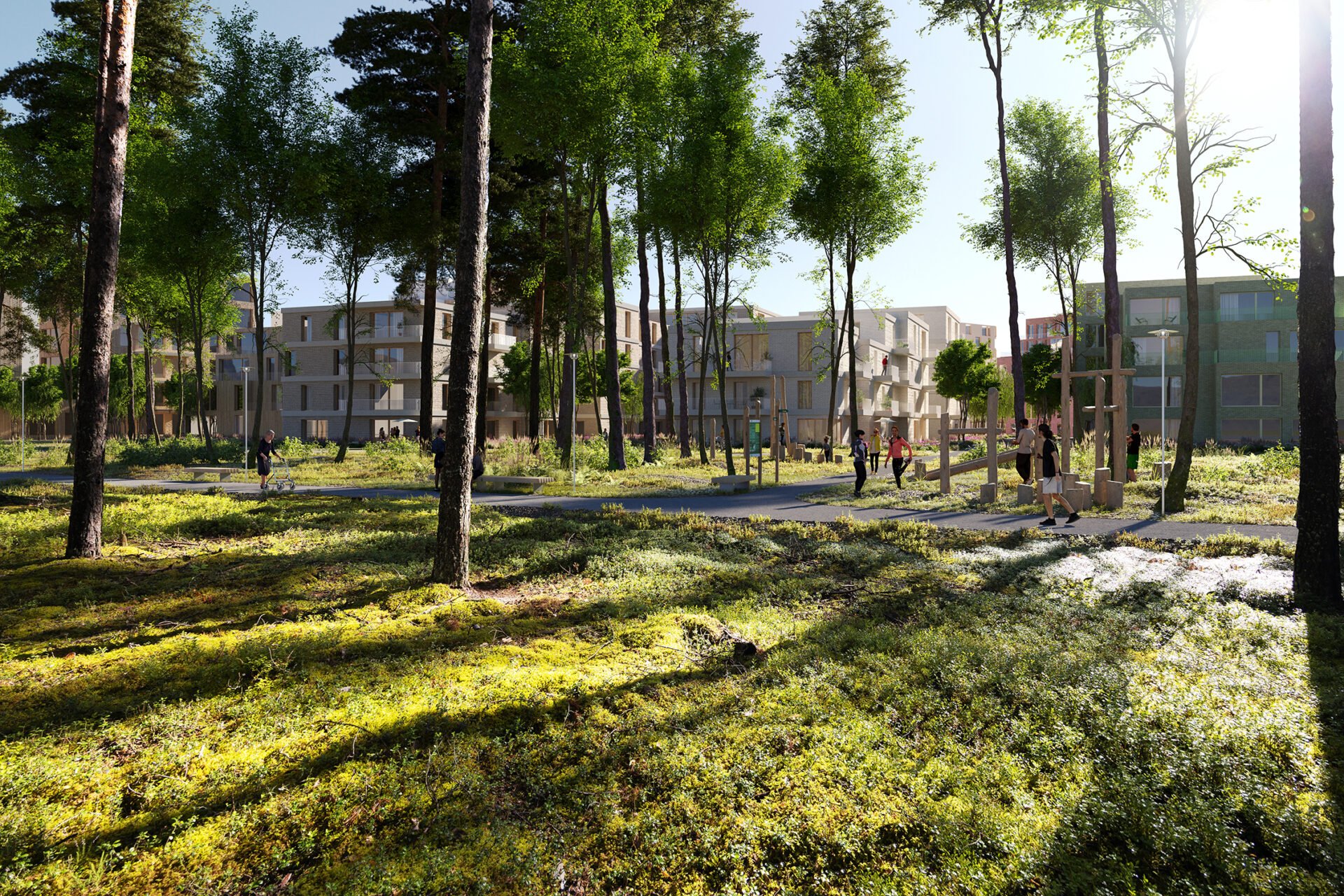 Three teams of architects created blocks with different identities. This was aimed at creating architectural diversity and encouraging the emergence of smaller communities, developing a clearer identification of one's place of residence.