Polyclinic transformation
It is registered that since the beginning of the war in Ukraine 4.9 million residents moved to other cities of the country.
Housing shortage is becoming an important city planning issue not only in the big cities, but also in the smaller towns and regions. Together with partners from Ukraine, we proposed an idea of how to transform an old polyclinic building in the city of Slavutych and establish housing and a business residence in it. Later this model will be applied in other communities.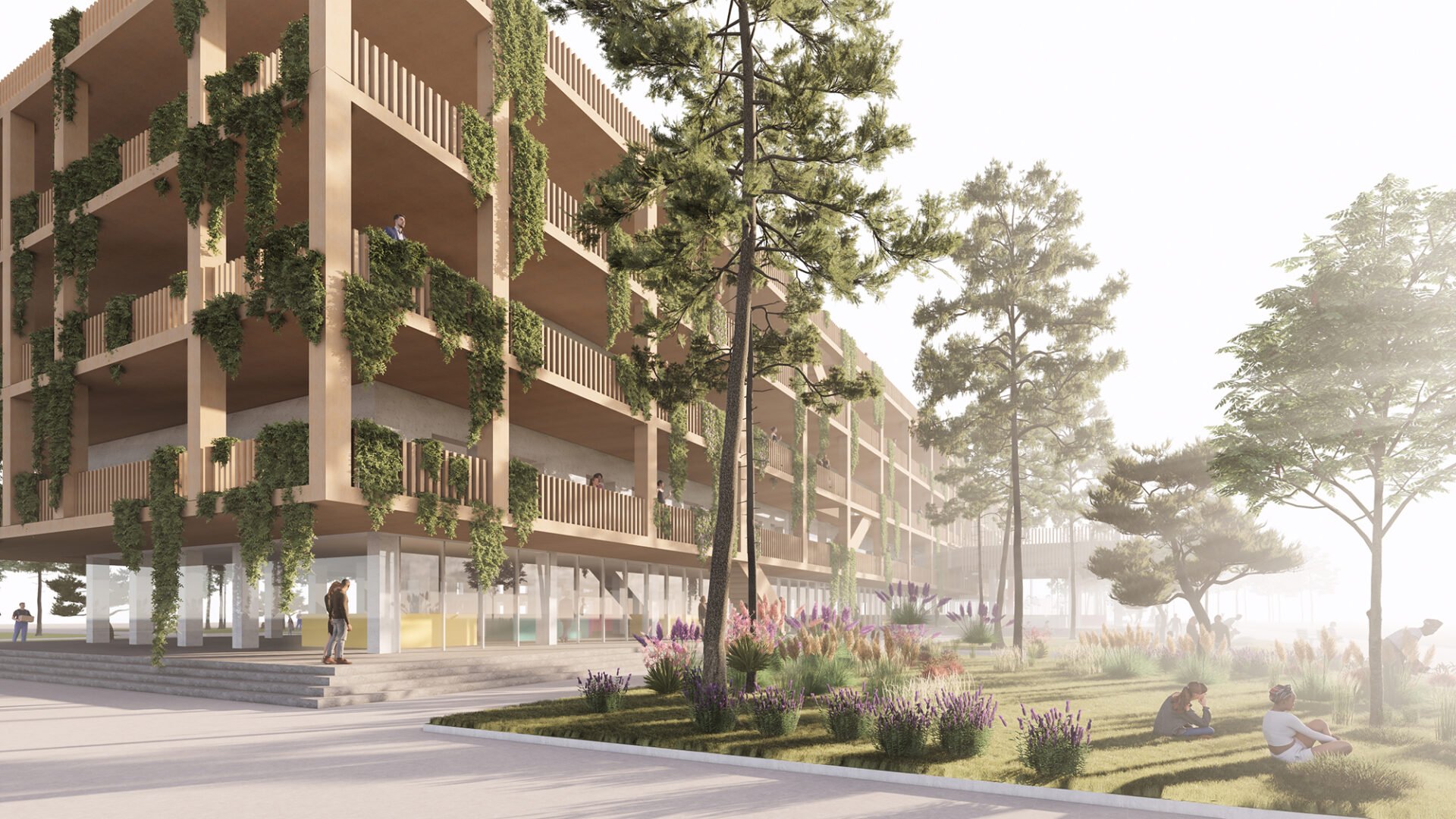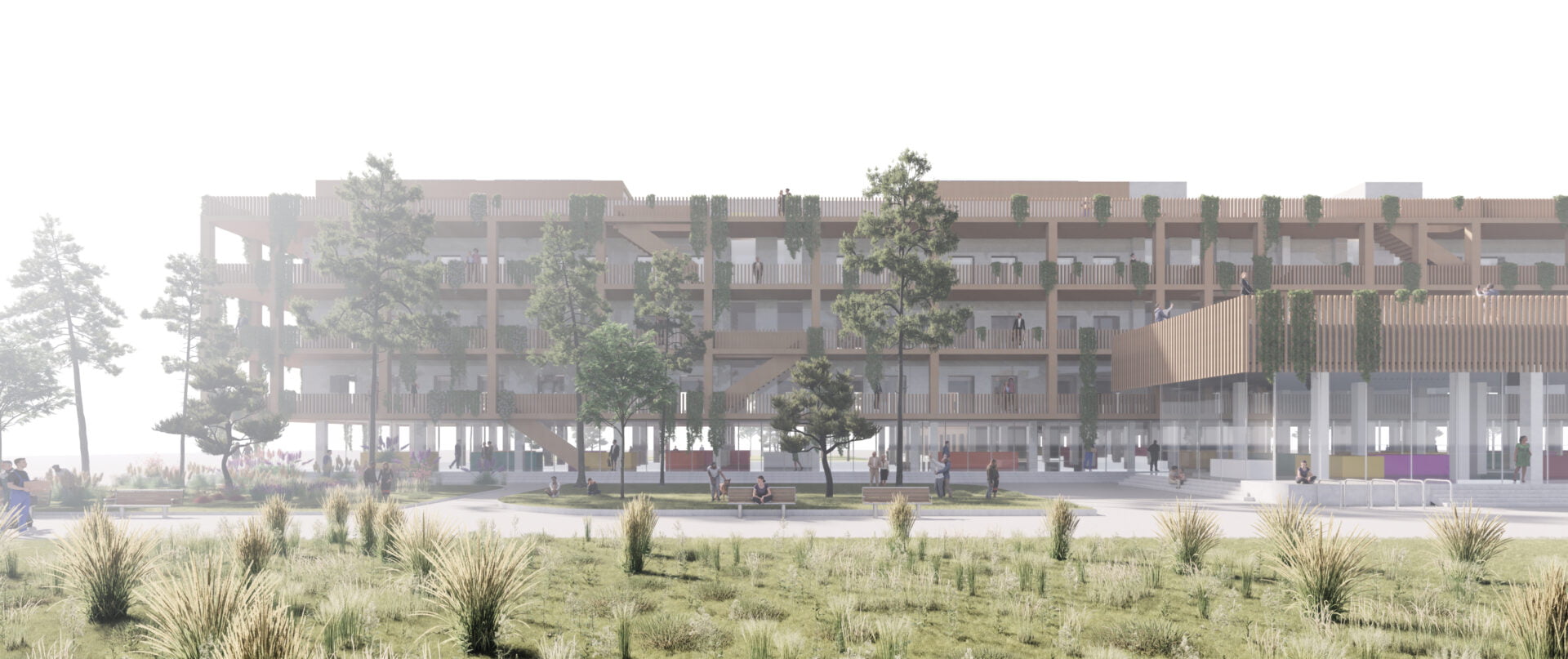 The first pilot transformation project is proposed in Slavutych. An abandoned polyclinic building is reconstructed and expanded by attaching a structure with balconies. The building is reused for a new housing and business residence. The floor area is increased, the feeling of the old hospital building is eliminated, the first floor is opened, the roof space is reused, solar panels are installed, and the surrounding public spaces are redesigned. There will be 140 apartments of different sizes and 3000 square meters is planned for commercial, office activities, workshops and social services.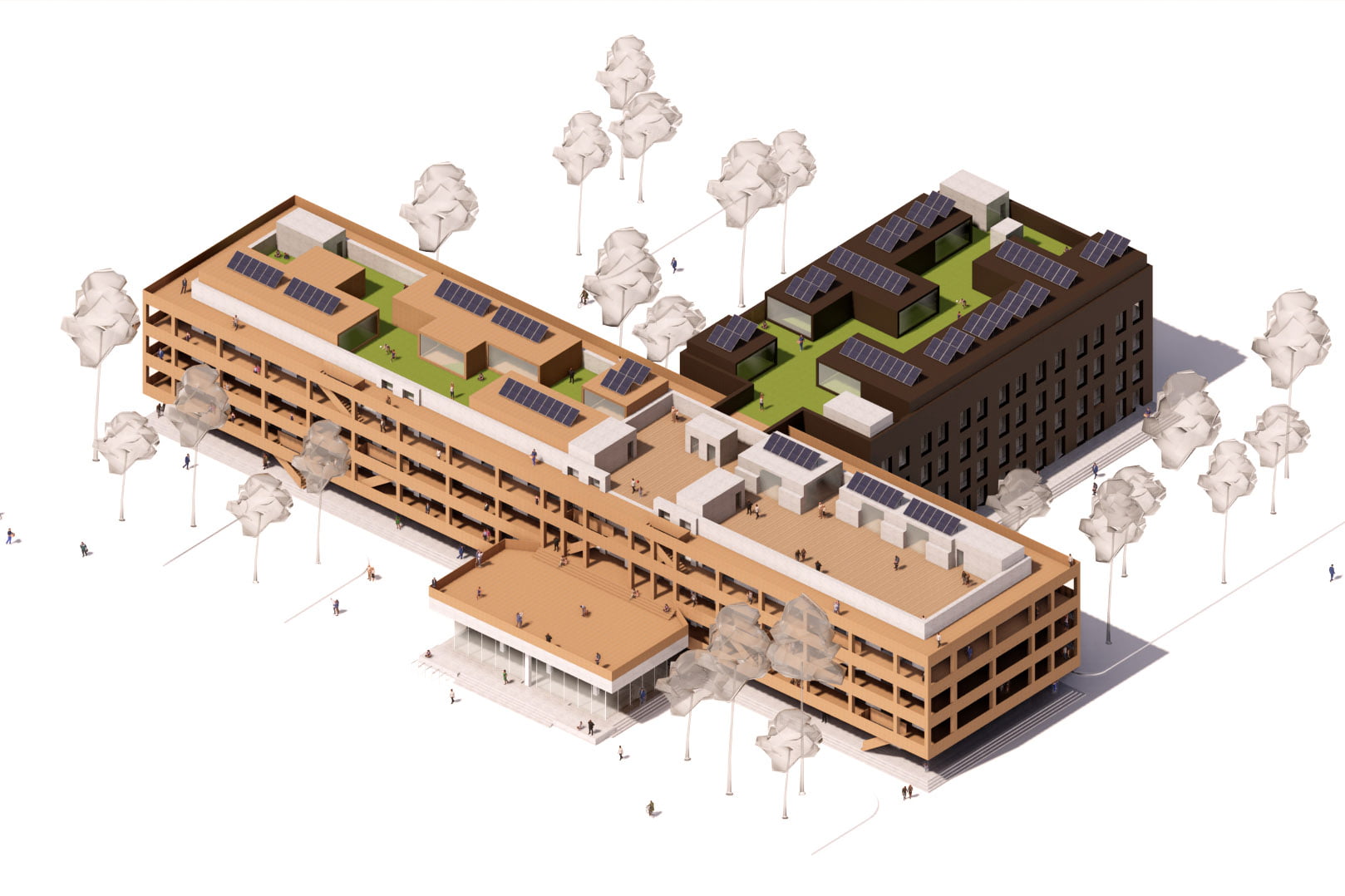 This solution proposes to accommodate displaced persons and businesses in the city, in urbanized areas next to existing city services. We propose to avoid the construction of modular towns for migrants in the outskirts of cities, as this creates social exclusion and isolates the newcomers from the locals.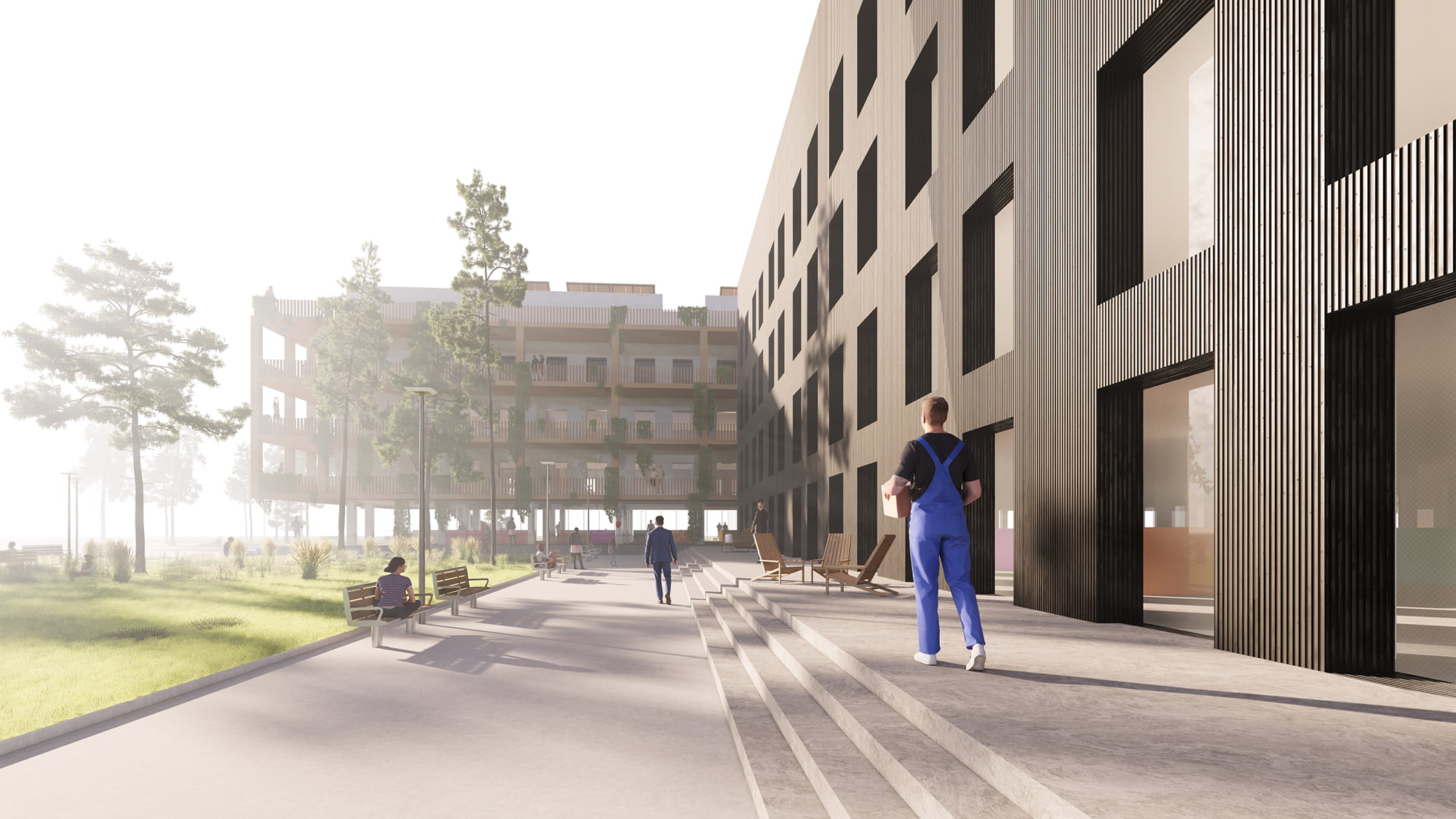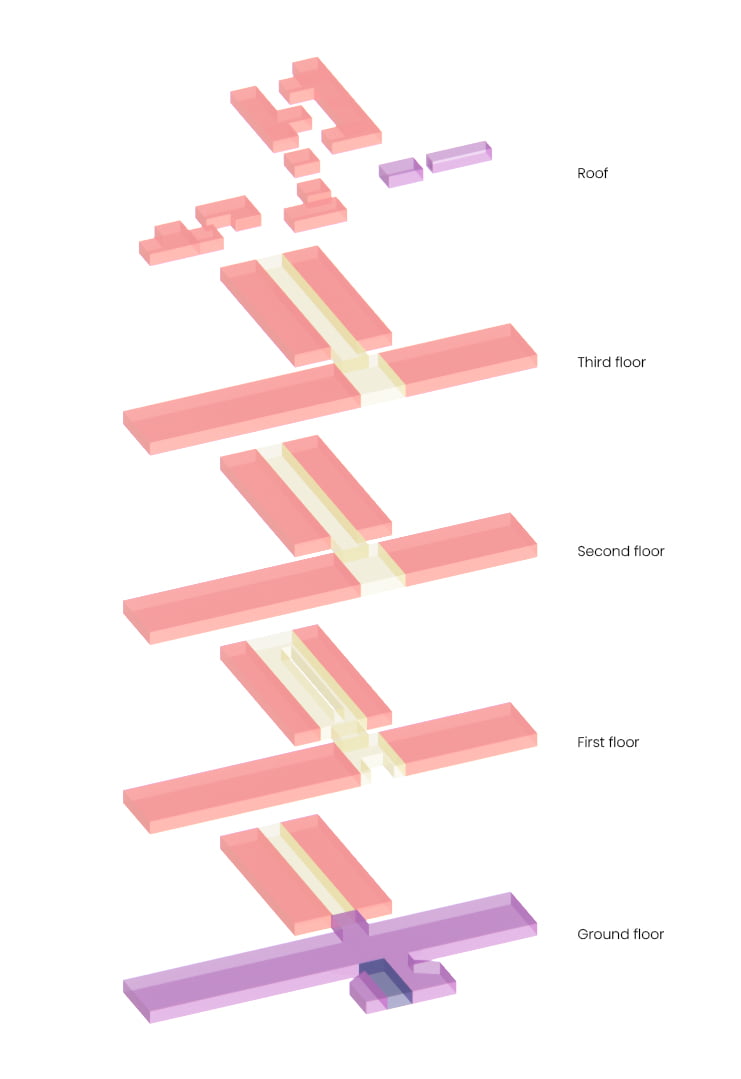 Client: Slavutych city municipality
Location: Slavutych, Ukraine
Floor area: 10 000 sq.m.
Year: 2023
In collaboration with: Big City Lab
PUPA team: Tadas Jonauskis, Lukas Kulikauskas, Justina Muliuolytė, Hristina Sekuloska, Artūras Čertovas