Historic homestead – art centre
In Panevėžys, deep in Skaistakalnis Park, there is the homestead of the poet Juozas Čerkesas Besparnis – a former cultural hotspot and a gathering place for intellectuals during the interwar period.
Unfortunately, only the ruins of the Pragiedruliai homestead have survived. Our task – and a real challenge – was to restore the heritage homestead, expand it and provide space for artists' residences and a modern creative-industries hub.
The adaptation of the homestead for cultural life consisted of two phases: the reconstruction of the old brick building, preserving the historic character of the homestead, and the new extension which takes advantage of the terrain differences between the homestead and the stream. The curved glass extension easily blends in with the trees and terrain of Skaistakalnis Park and does not overshadow the historic farmhouse.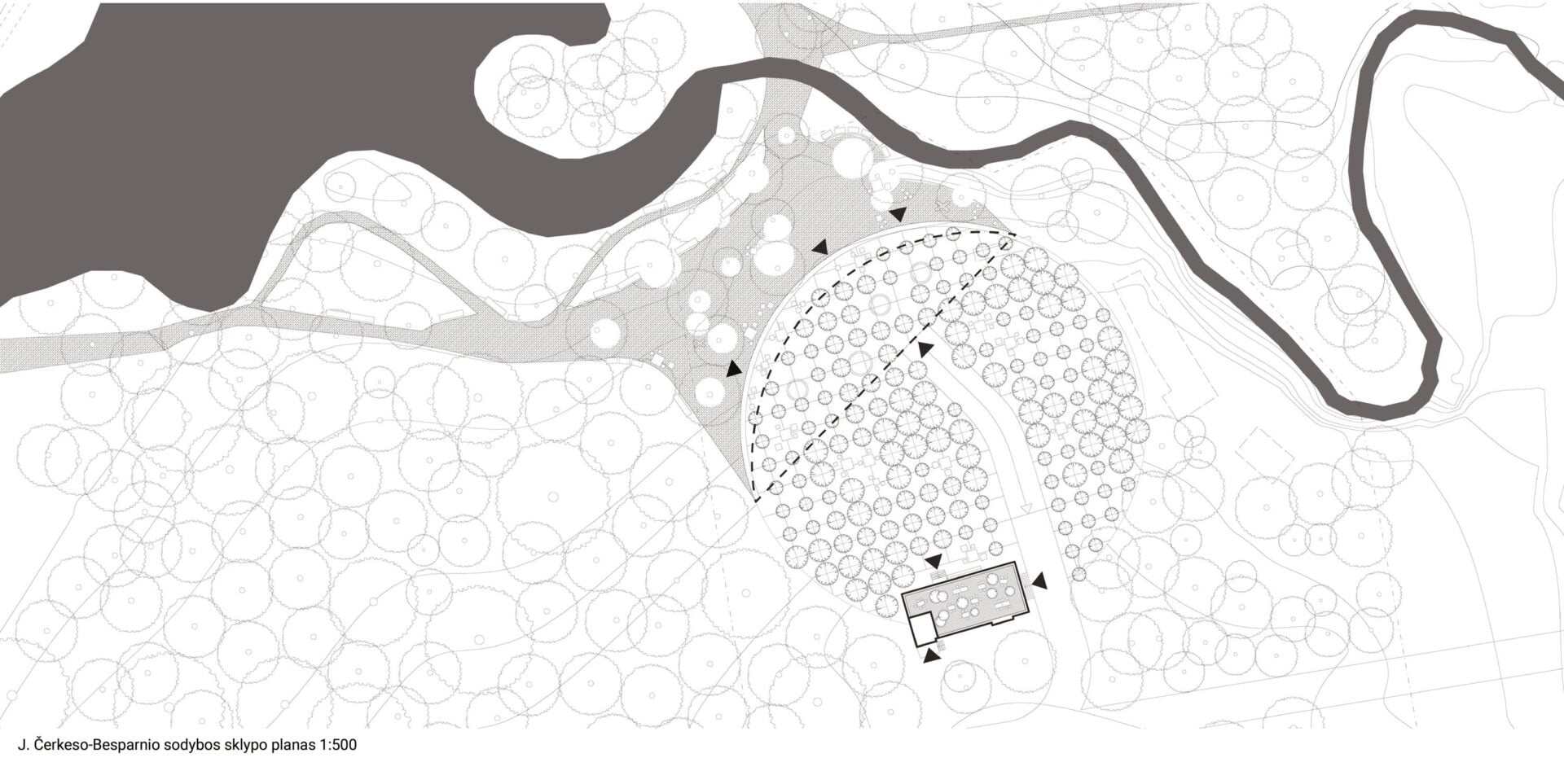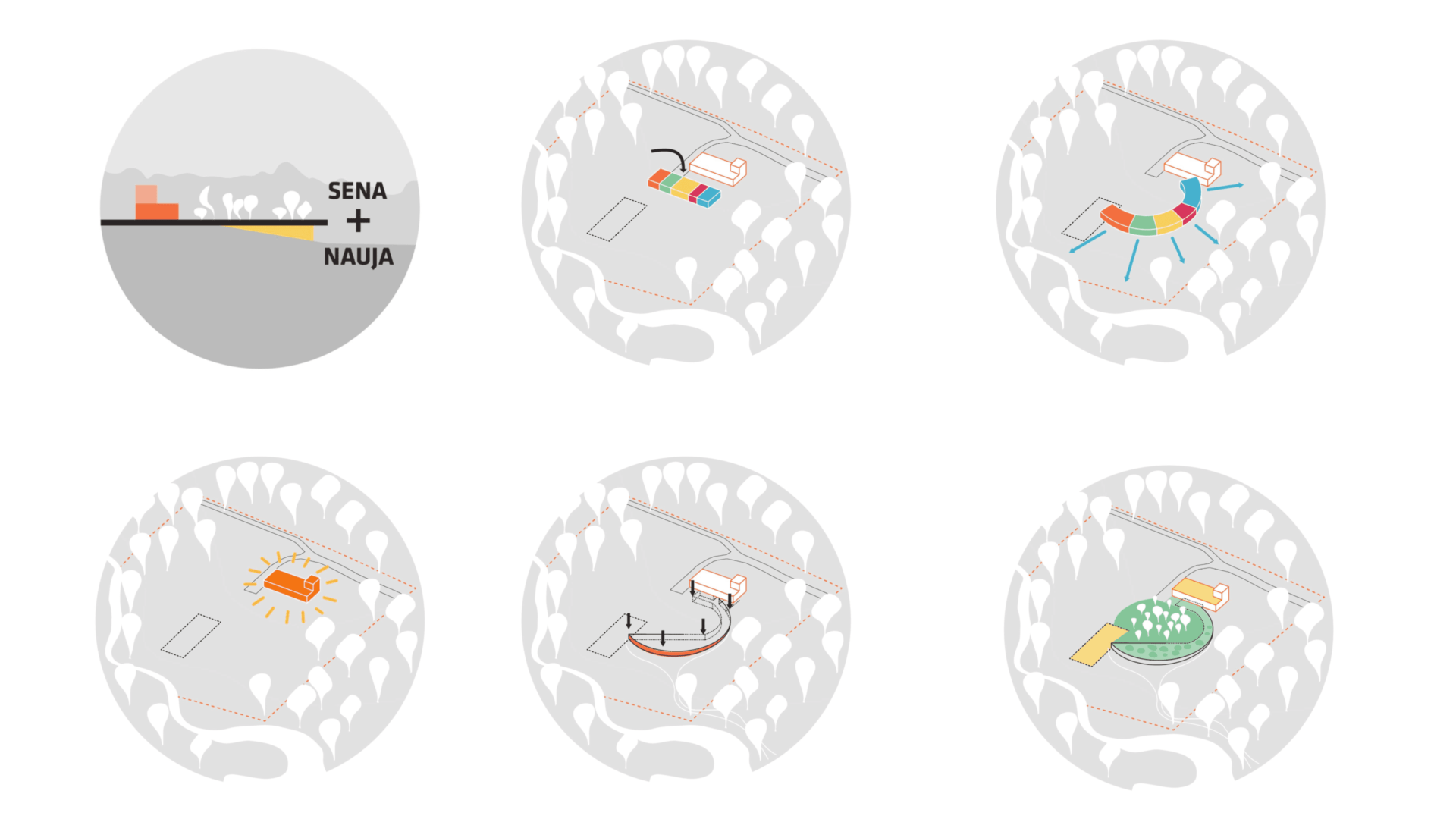 Client: Panevėžys City Municipality
Project: technical design, the construction is ongoing
Location: Panevėžys, Lithuania
Floor area: 700 sq. m.
Year: 2017 – the tender was won. 2018–2022 – investigation of the building and the park, construction of the historic house. 2021–2023 – construction of the new extension.
Team: Tadas Jonauskis, Lukas Kulikauskas, Augustas Makrickas