Strategy for the Kyiv expocentre
The VDNH, or the National Expocentre of Ukraine, is a 280-hectare exhibition complex built in Kyiv in 1958.
The pavilions of exceptional Empire-style architecture are surrounded by avenues, squares, parks and forests. The complex is visited by 4.5 million people annually. But how do you convert a centre of Soviet identity exhibitions into a modern innovation quarter and locals' favourite park?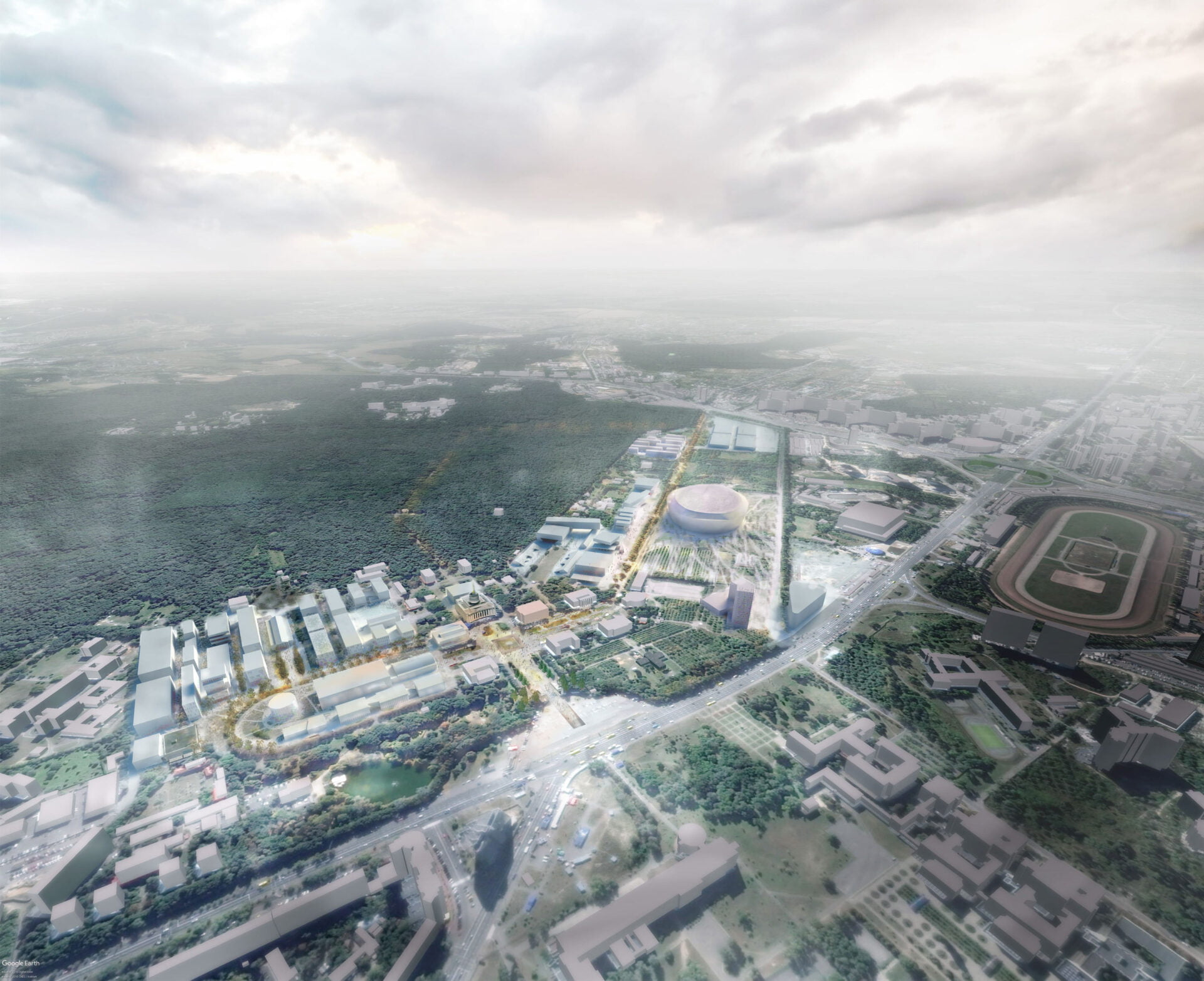 In 2016, we were invited to join a team that would be developing a 40-year strategy for the regeneration and utilization of the area. As urban architects, our task was to discover the potential of the area and the buildings and to propose an overall concept for the development of the area. We developed an urban vision for the expo centre, encompassing functional zoning, a concept for public spaces, parks and commuting, guidelines for the renovation of the protected pavilions and for the architecture of new buildings, and the design of temporary structures and small architectural elements.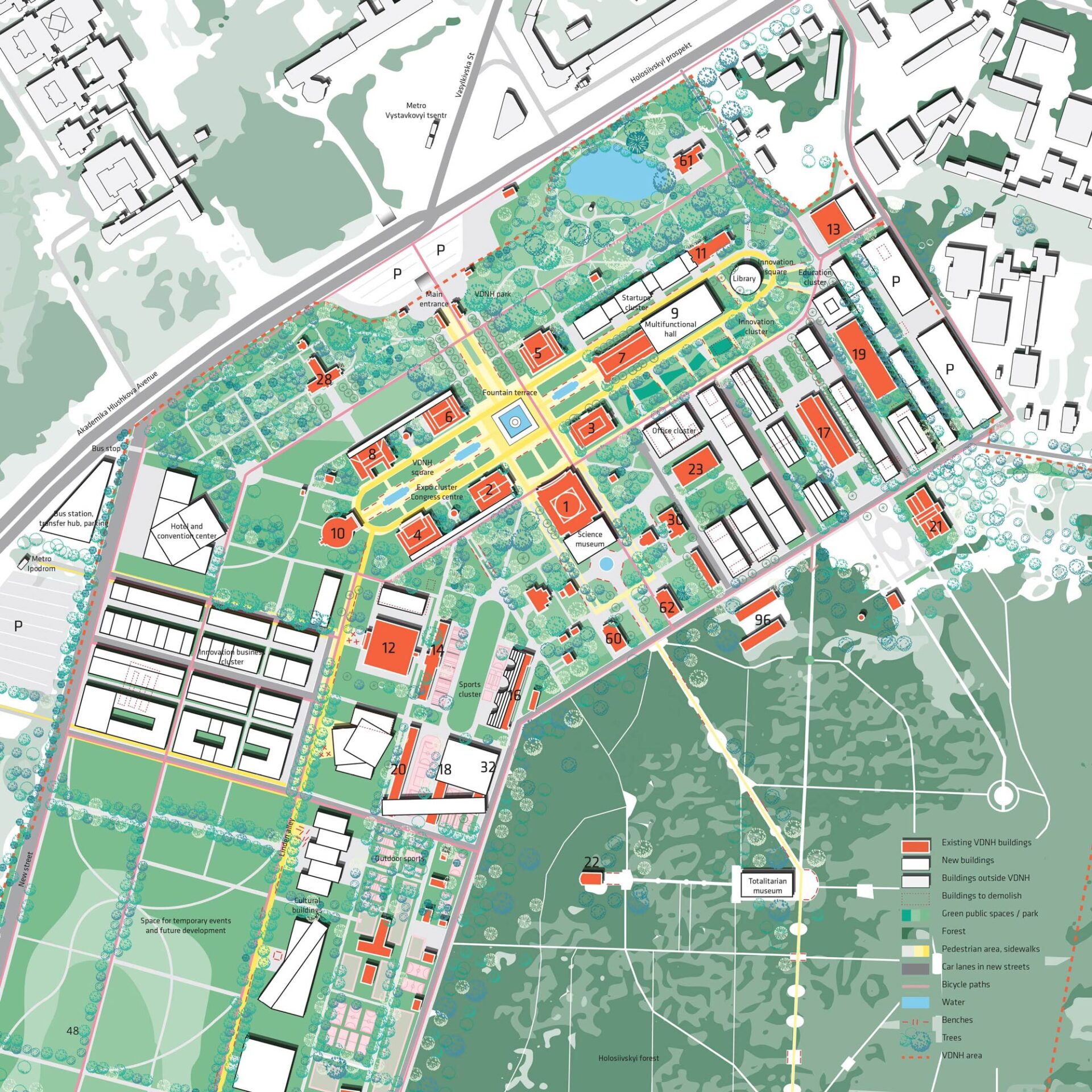 In 2017, the strategy VDNH Innovation Quarter was presented to the public by the Ukrainian presidential office. Since then, the strategy has been successfully implemented: the pavilions and open spaces have been renovated, many innovative businesses and events have been attracted, and the image of the area has completely changed. In 2021, our designed 6.2-hectare sports park was completed. In 2022, technical designs for the utilization of lake embankments are being drawn up.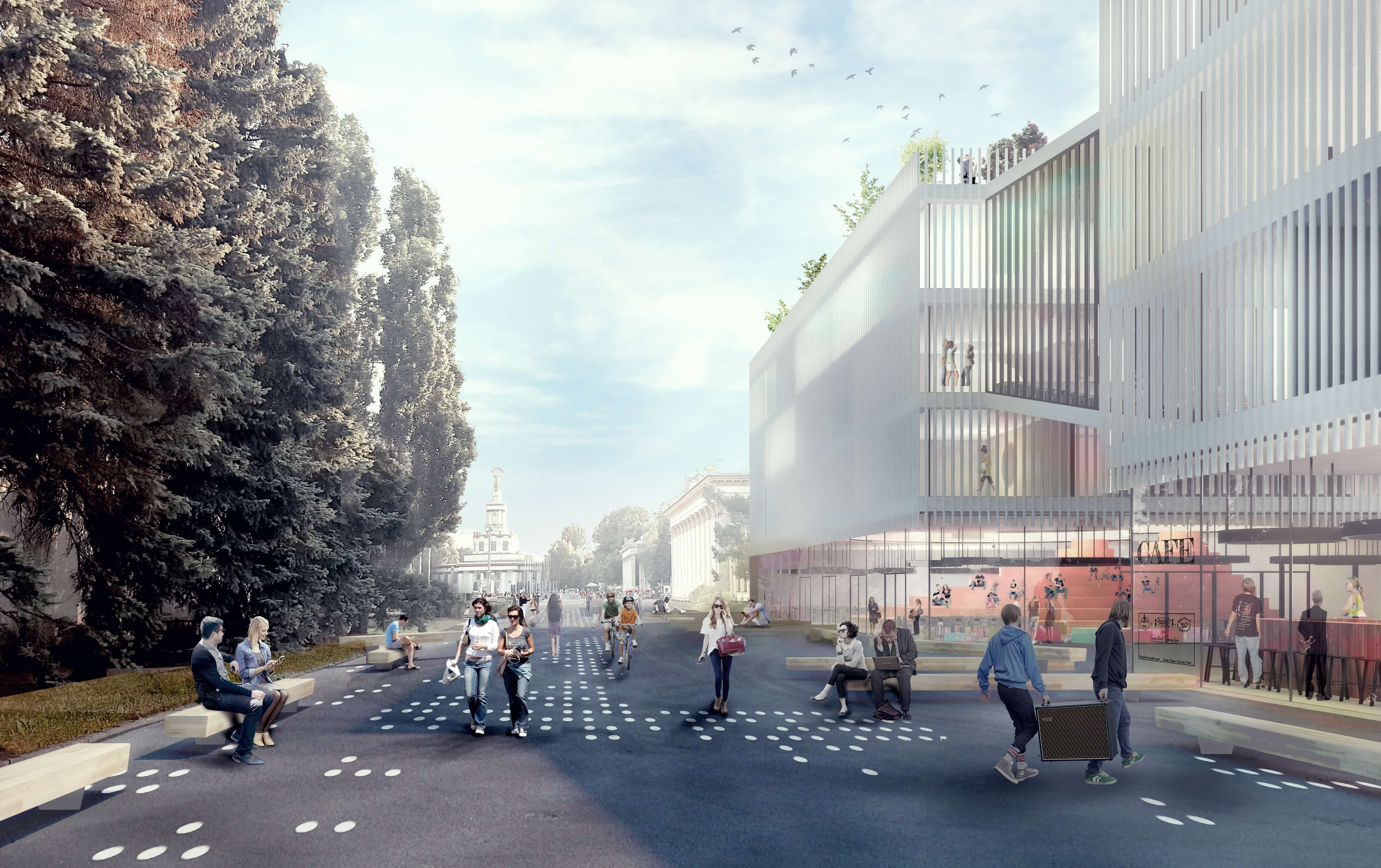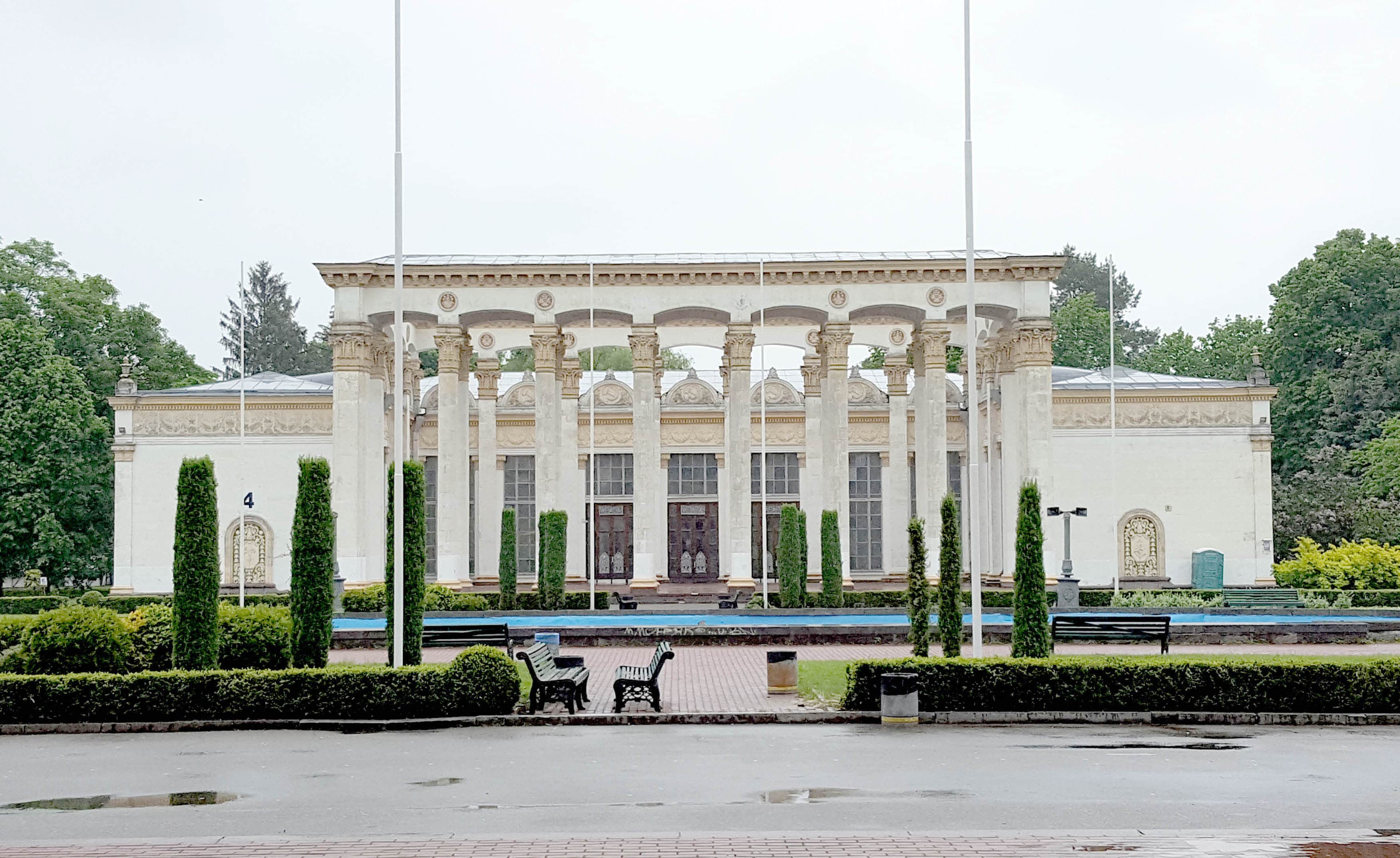 Client: Administration of the Office of the President of Ukraine
Location: Kyiv, Ukraine
Size of the territory: 280 ha
Year and status: In 2017, an urban strategy was developed. In 2021, a sports park was opened. In 2022, technical designs of lake embankments are being drawn up.
Project partners: Big City Lab, Civitta
PUPA team: Tadas Jonaukis, Justina Muliuolytė, Edita Gumauskaitė