Mariupol city park
Gurov Park is one of the main and largest parks in the city of Mariupol, Ukraine.
100,000 residents live within a 30-minute radius from it. How to encourage people to visit the park and spend more time there?
Our main goal in developing the park's concept was to come up with ideas on what people of all ages and interests could do in the park all year round, in any weather.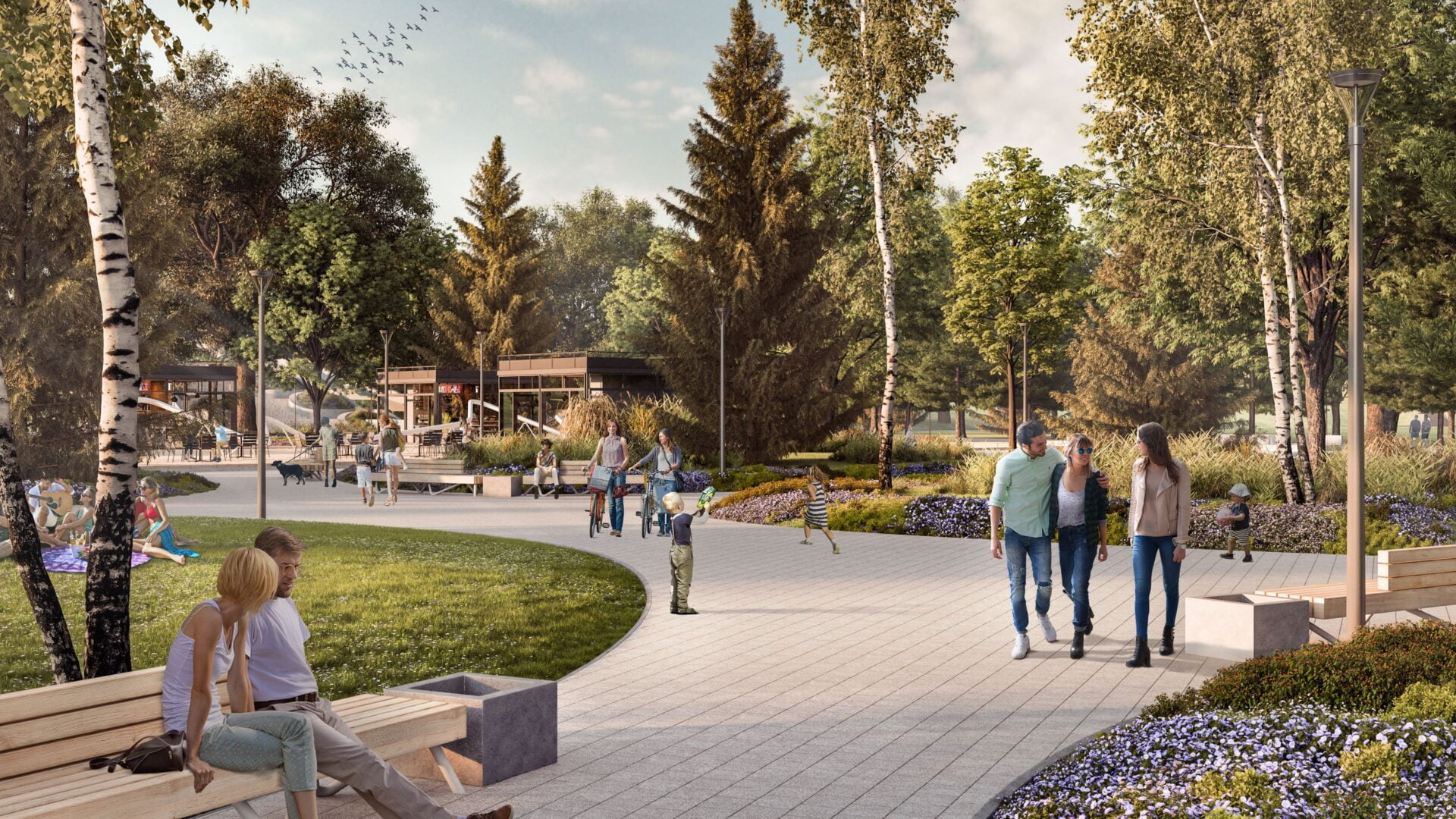 Our proposal was to create different thematic zones in the park and connect them with a main pathway. This pathway connects the historic boulevard, food market, square, ornamental garden, as well as areas for events, sports, swings, children's playgrounds, winter entertainment and picnics, that are scattered throughout the park. In our strategy and design solutions for the park we also considered how to attract more people to the river and the water, how to make use of the terrain and slopes for recreation and entertainment, and how to improve the park's accessibility from the adjacent neighbourhoods.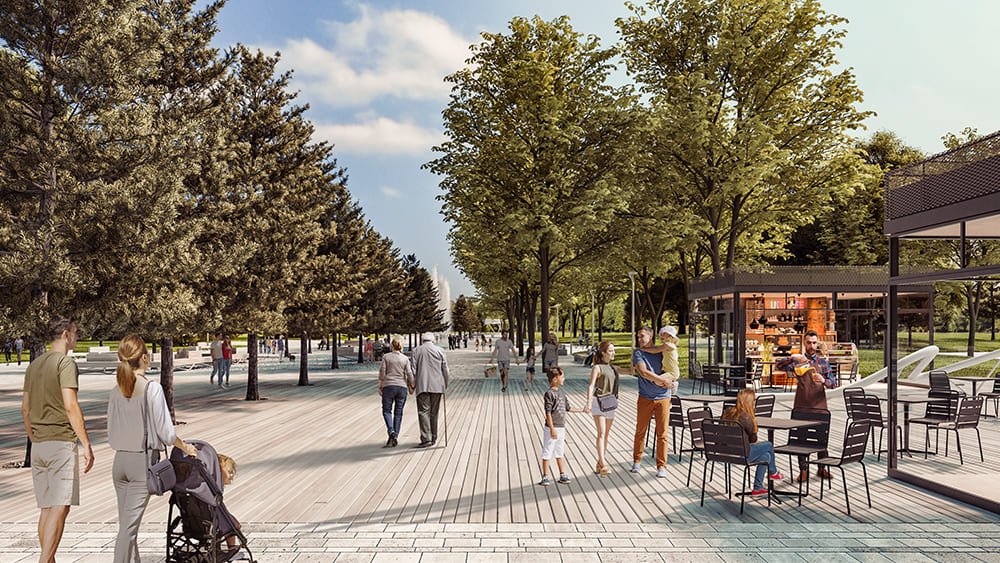 Client: Mariupol city municipality
Location: Mariupol, Ukraine
Size of the territory: 50 ha
Year and status: 2019 – the vision for Gurov Park. 2021 – reconstruction completed, the park was opened. In 2022, the park, like the entire city of Mariupol, was destroyed due to Russian aggression against Ukraine.
Team: Tadas Jonauskis, Lukas Kulikauskas, Ignas Račkauskas, Justina Muliuolytė
Project partners: Big City Lab