Skaistakalnis park
Skaistakalnis is the oldest park in Panevėžys.
It is a unique piece of nature with forest spaces, the Nevėžis River bend, clearings, streams, ponds, slopes, and the historic Pragiedruliai homestead in the heart of the park.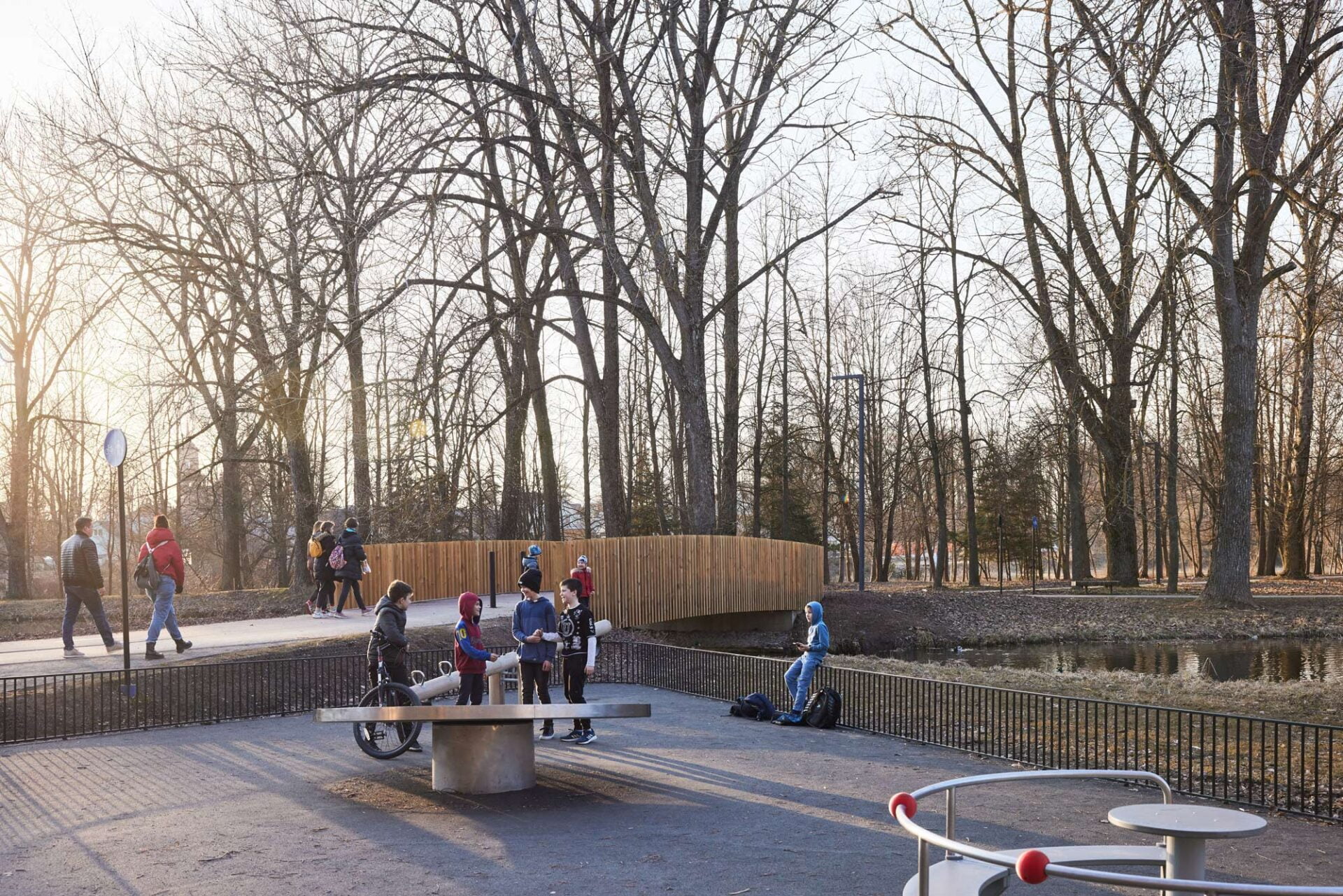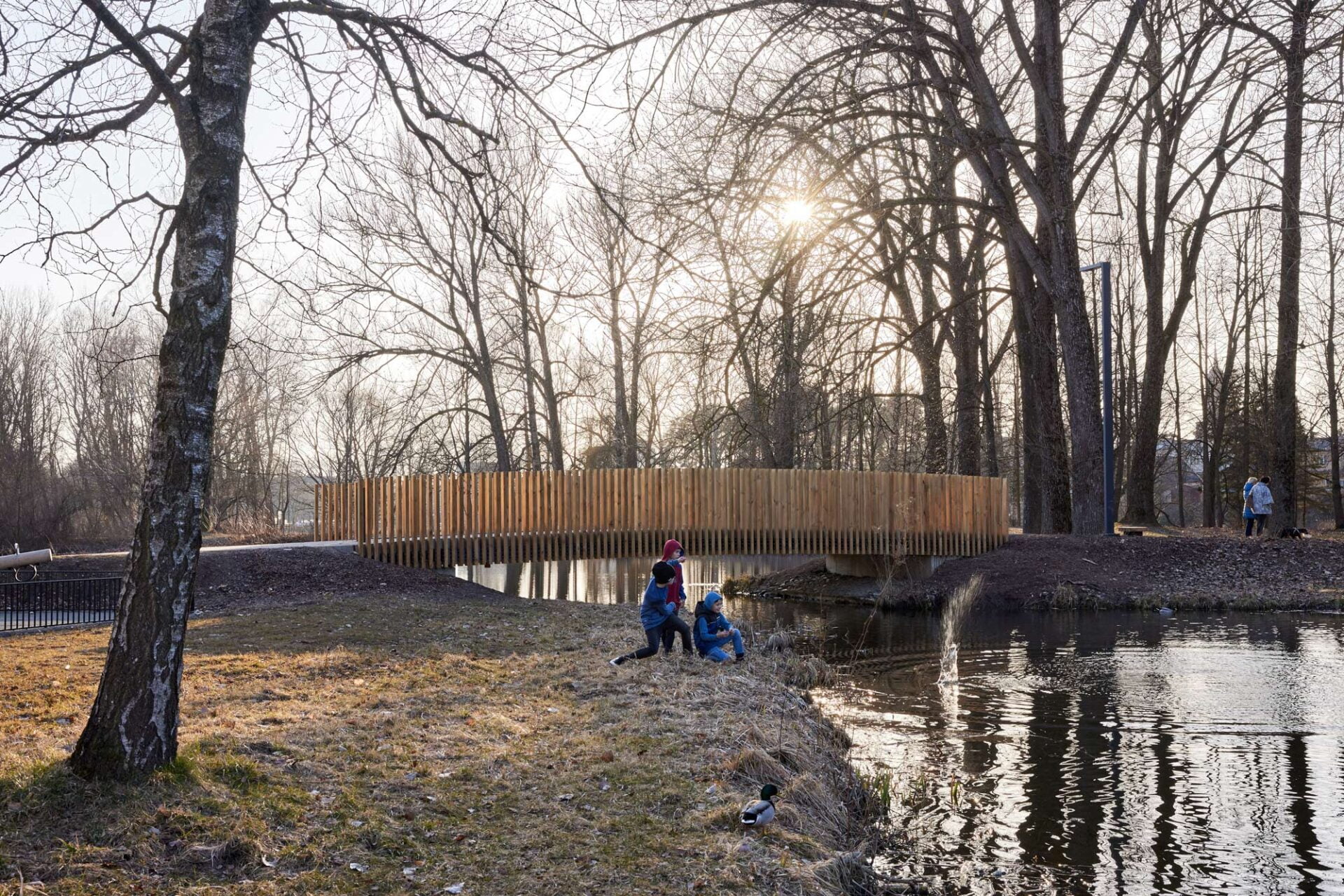 In our proposals for the park's renovation, we aimed to preserve the natural character of the forest and to create more spaces for entertainment and active leisure for the city's residents. The park design included new bridges and pathways, quays, sports grounds and playgrounds, as well as many new small architectural elements and planted areas.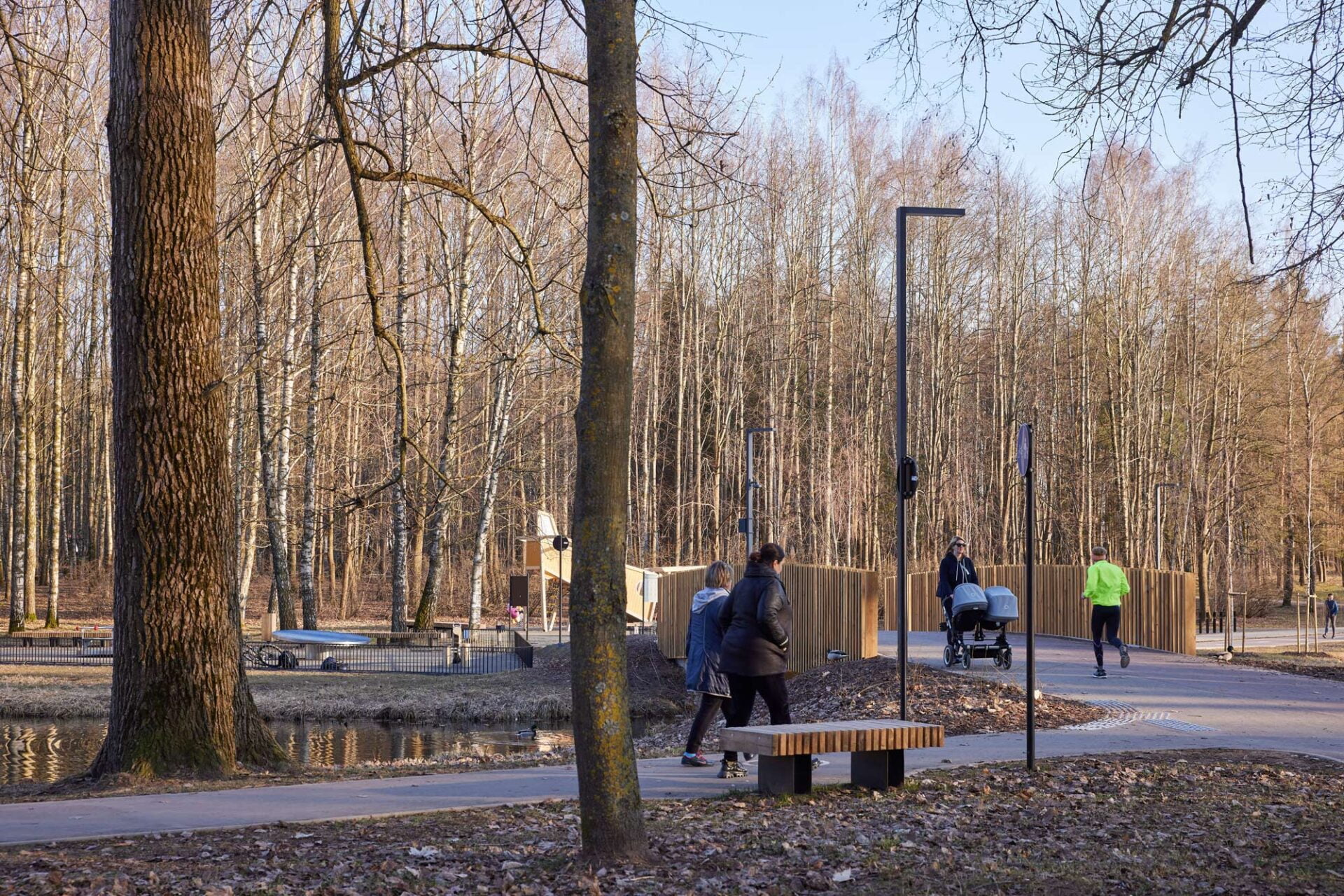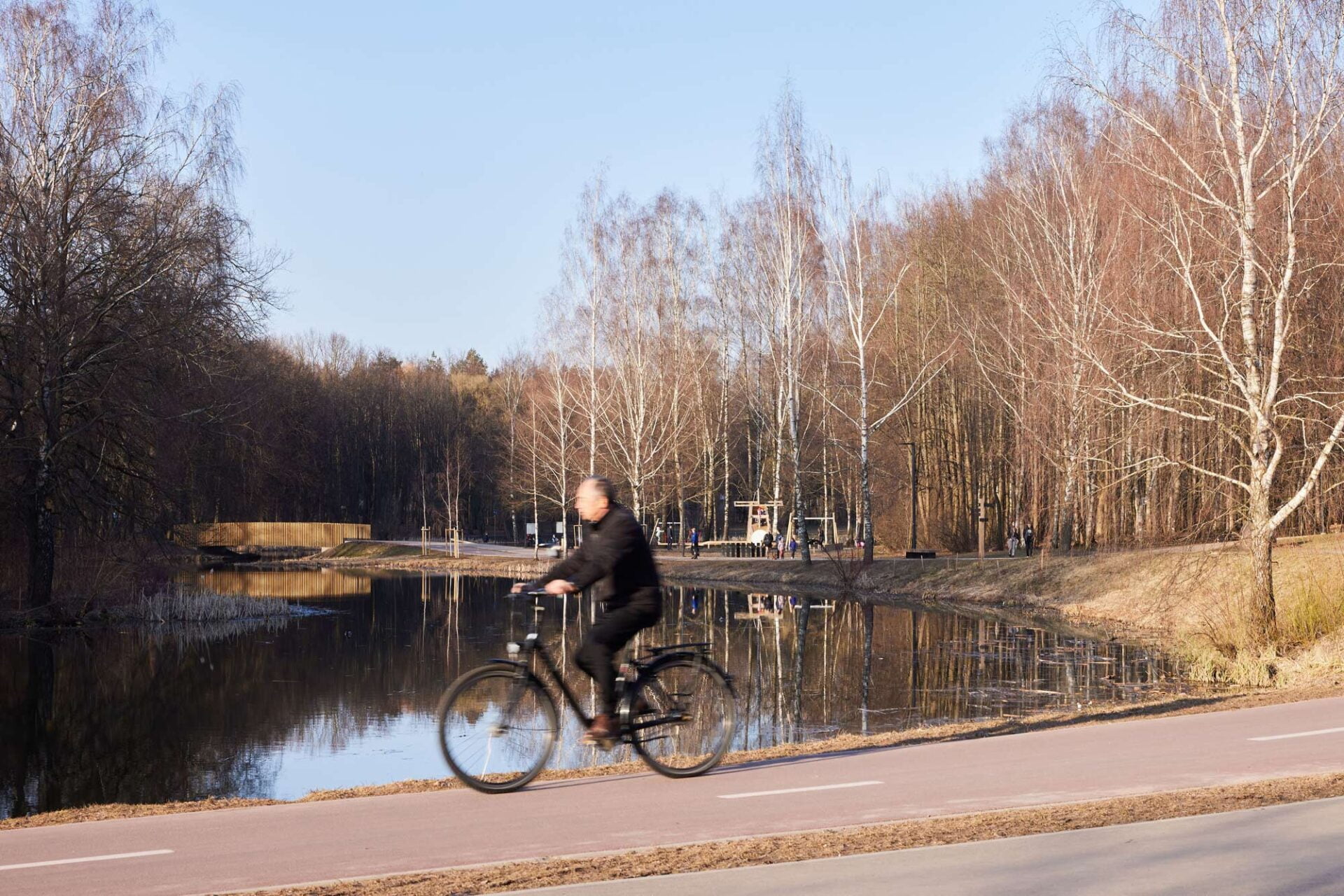 We won the architectural tender for Skaistakalnis Park in 2017. Currently, the park landscaping work is ongoing. The construction is scheduled to be completed in autumn 2022, then the park will be fully opened to visitors.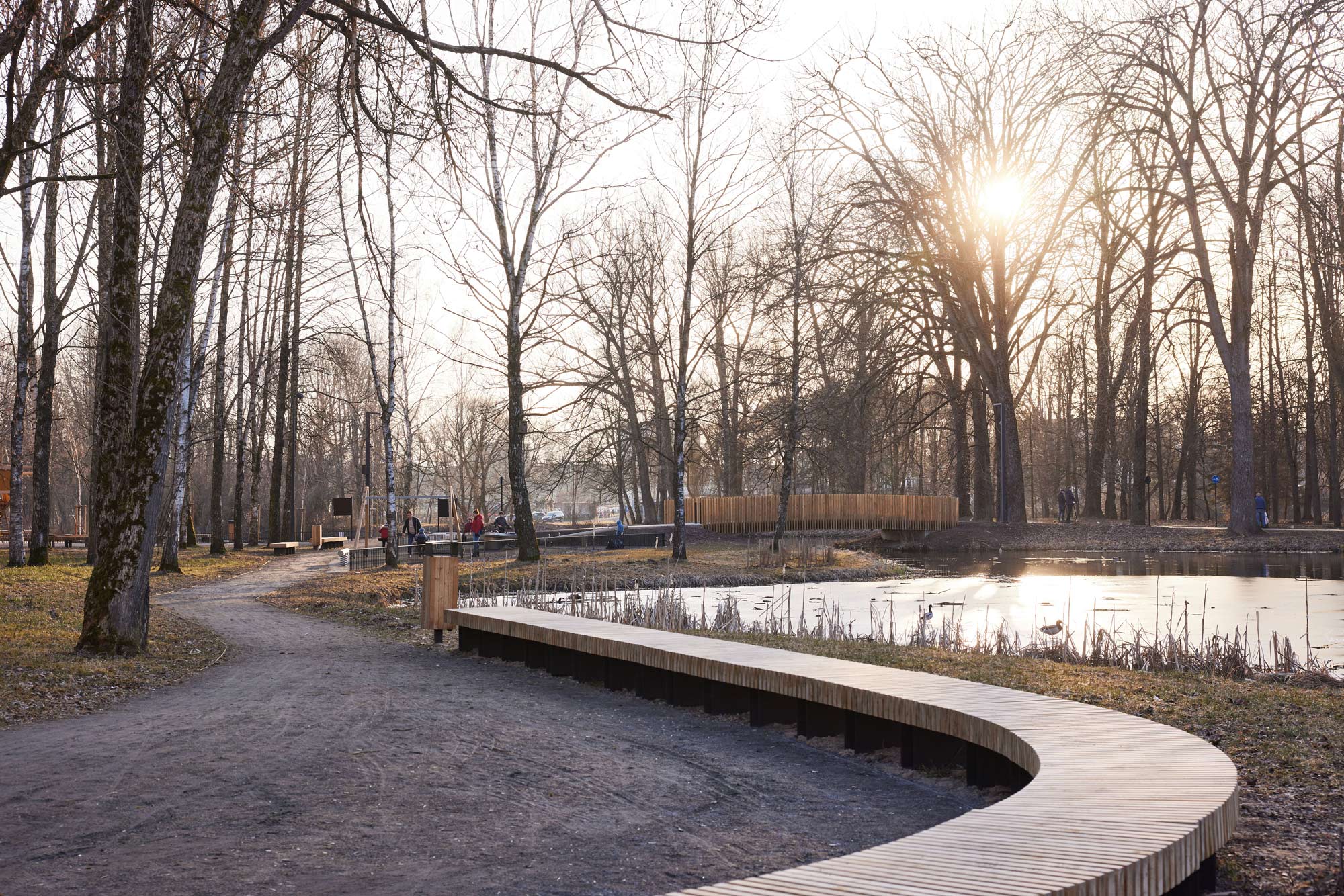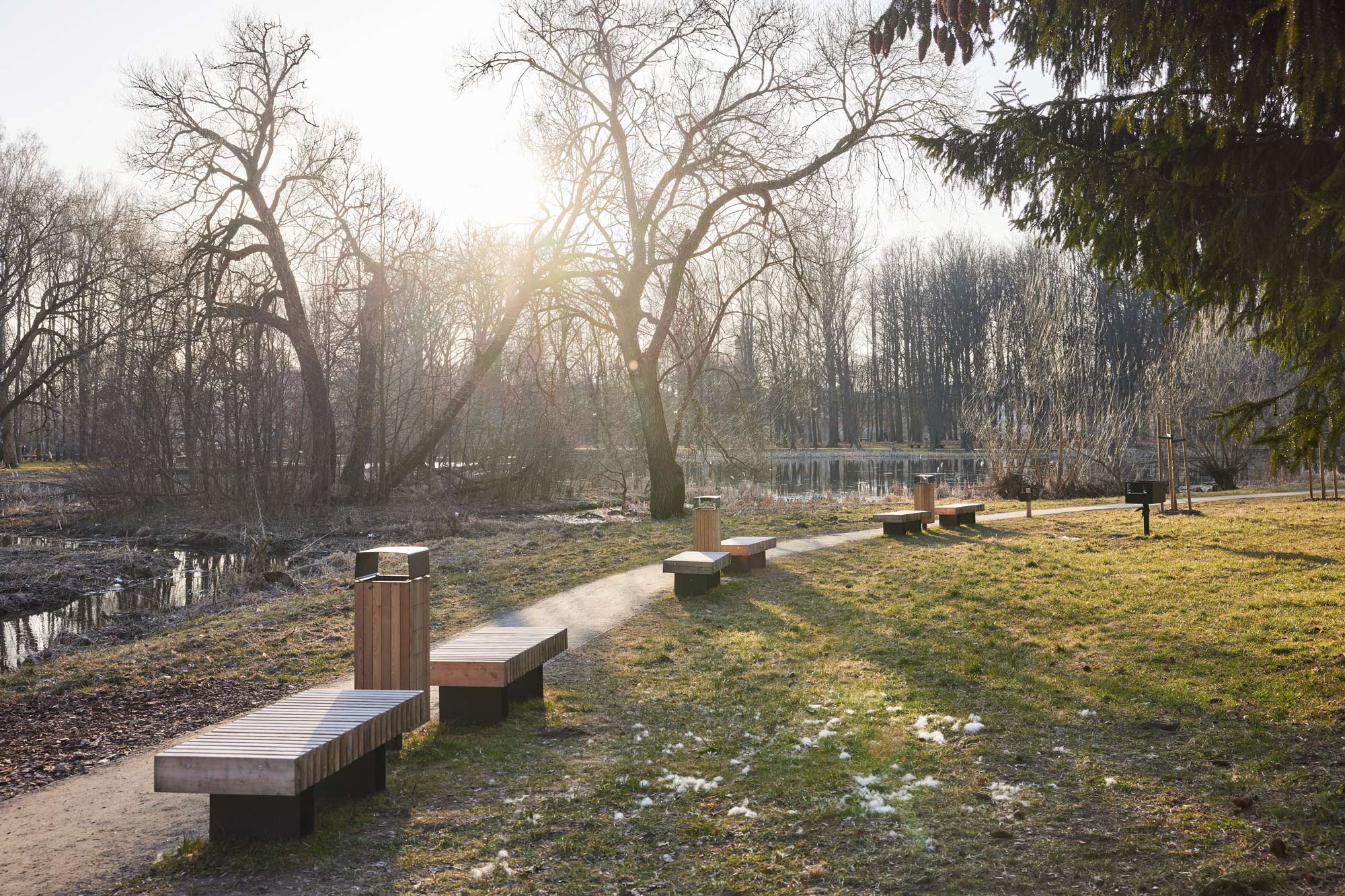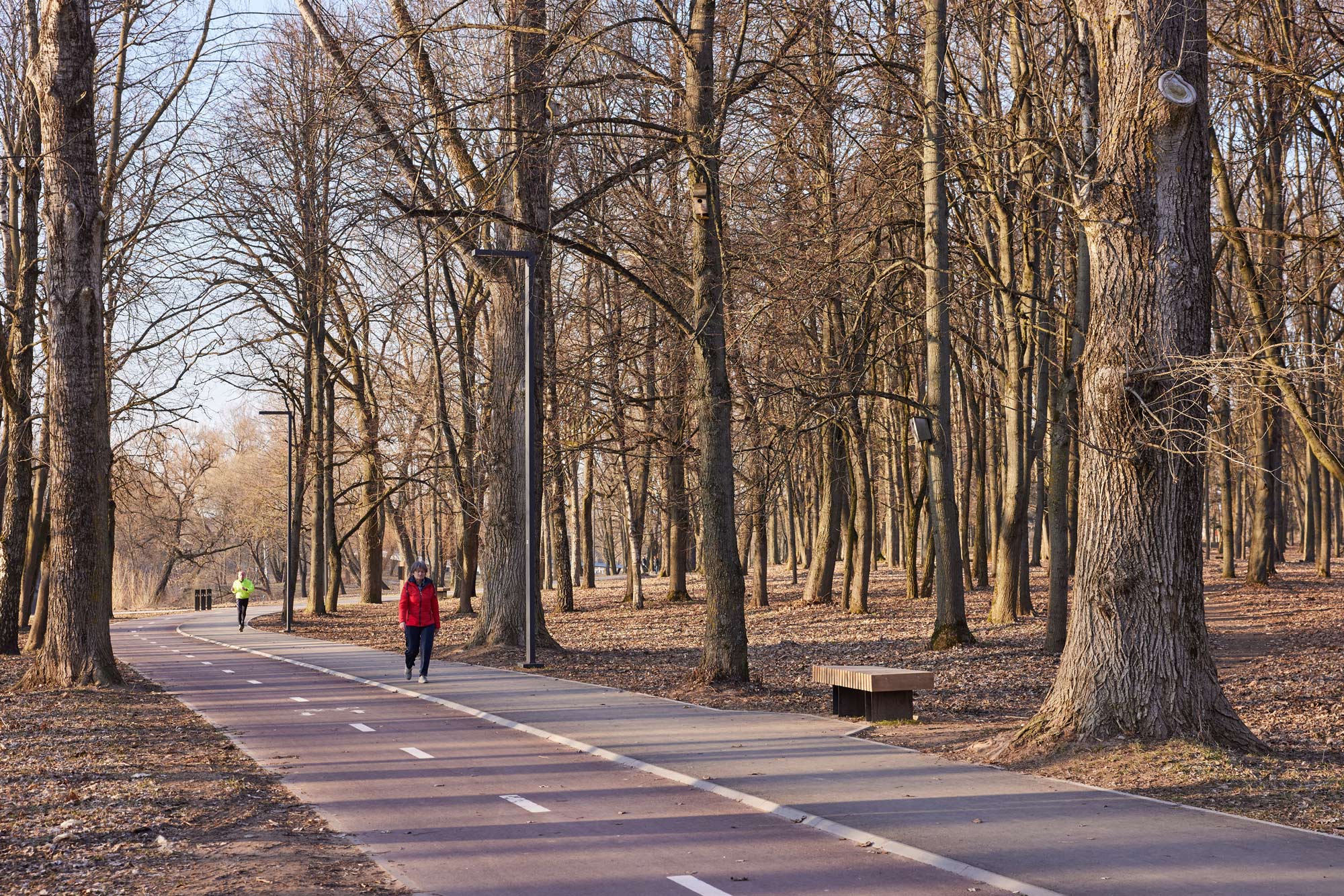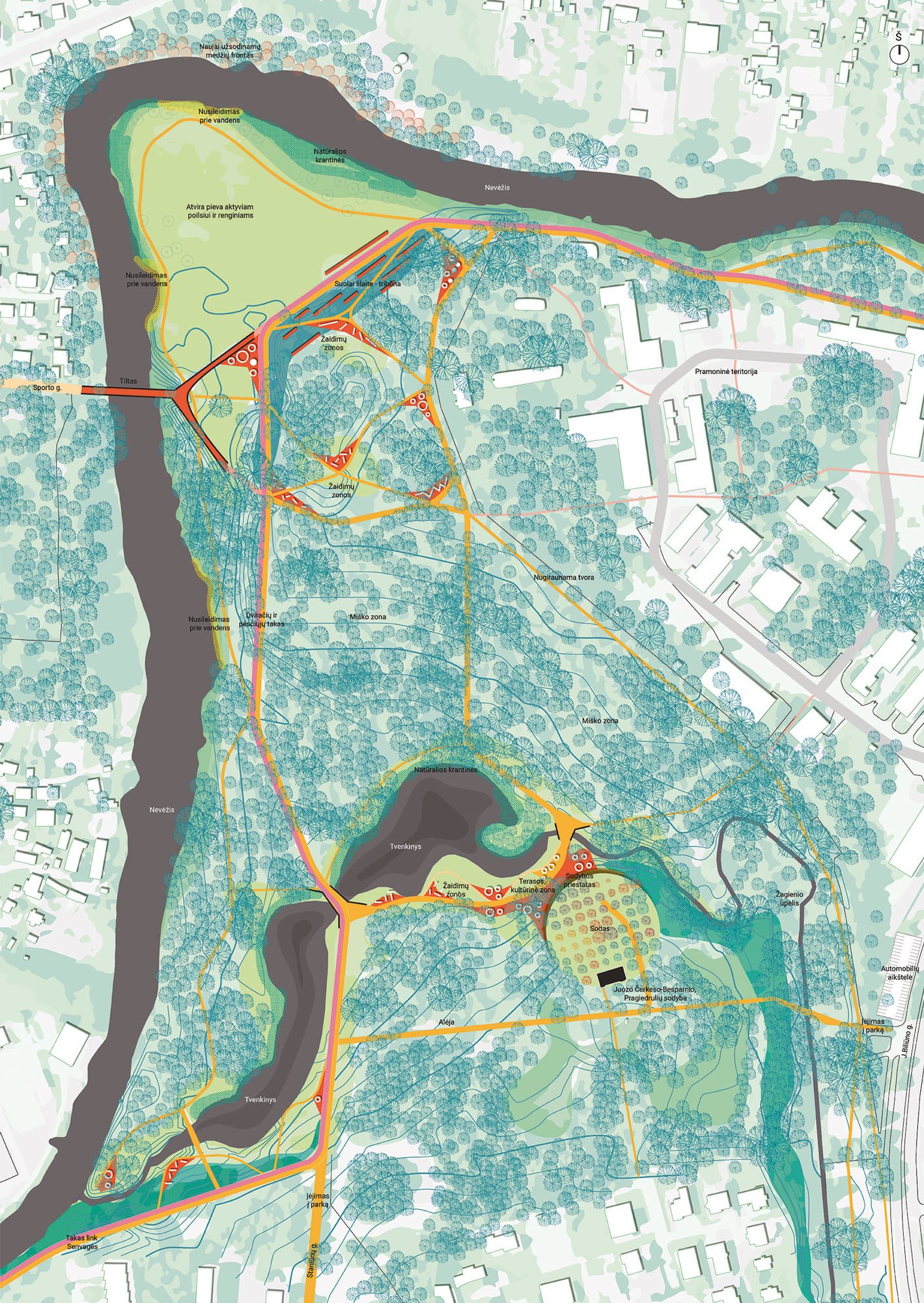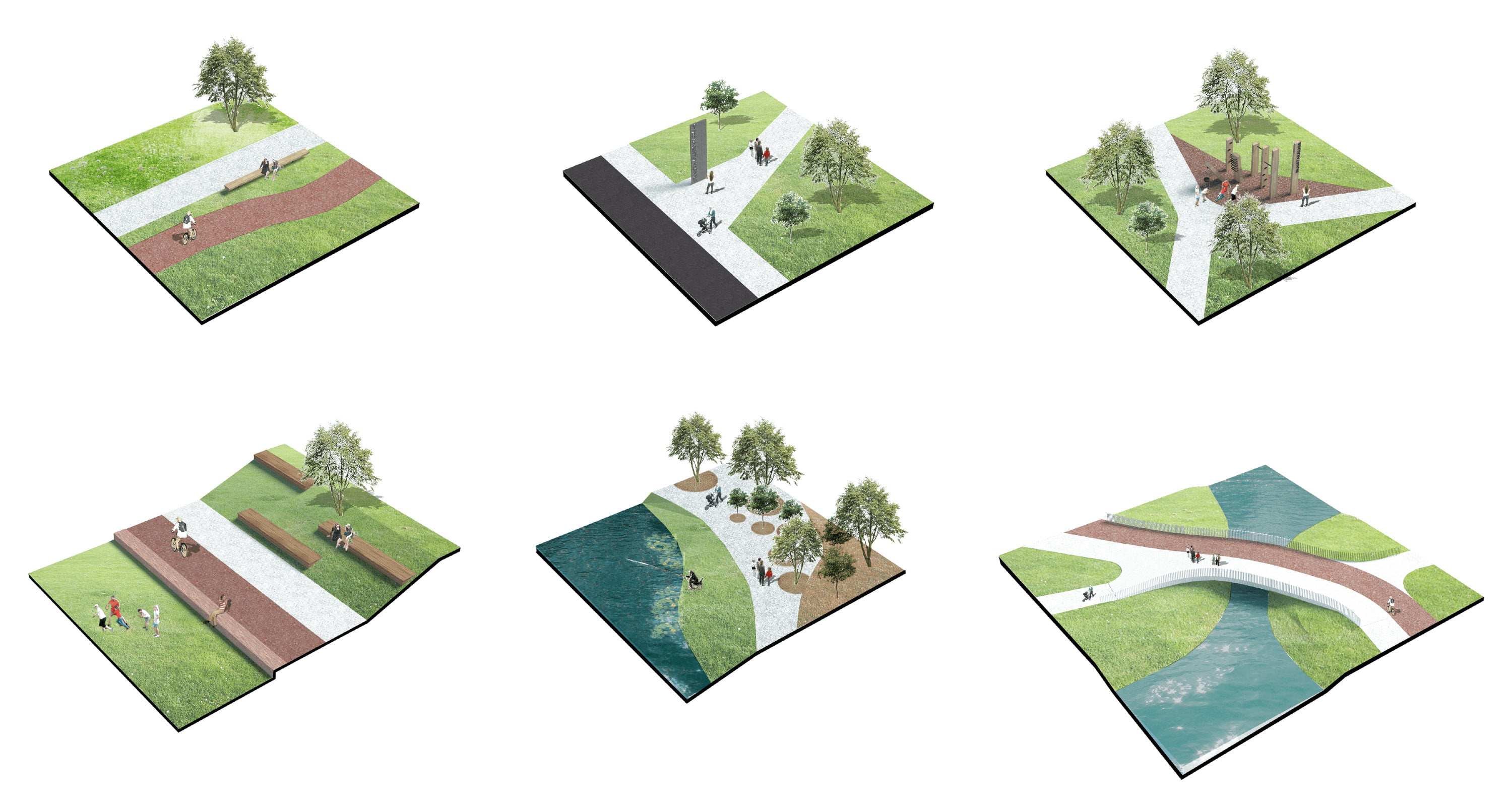 Client: Panevėžys City Municipality
Location: Panevėžys, Lithuania
Size of the territory: 29,7 ha
Year and status: construction is underway; the park is to be opened to visitors in 2022
Team: Tadas Jonauskis, Lukas Kulikauskas, Augustas Makrickas, Justina Muliuolytė