Šnipiškės urban study
The Šnipiškės district is changing rapidly. New apartment blocks and offices are being built, old neighbourhoods, streets and public spaces are being renovated.
How to maintain the unique character of the district, create a balance between the city and nature, and ensure the principles of sustainable development in the face of such intensive development? To answer these questions, we made a detailed analysis of the Šnipiškės area and proposed an urban development strategy for this district.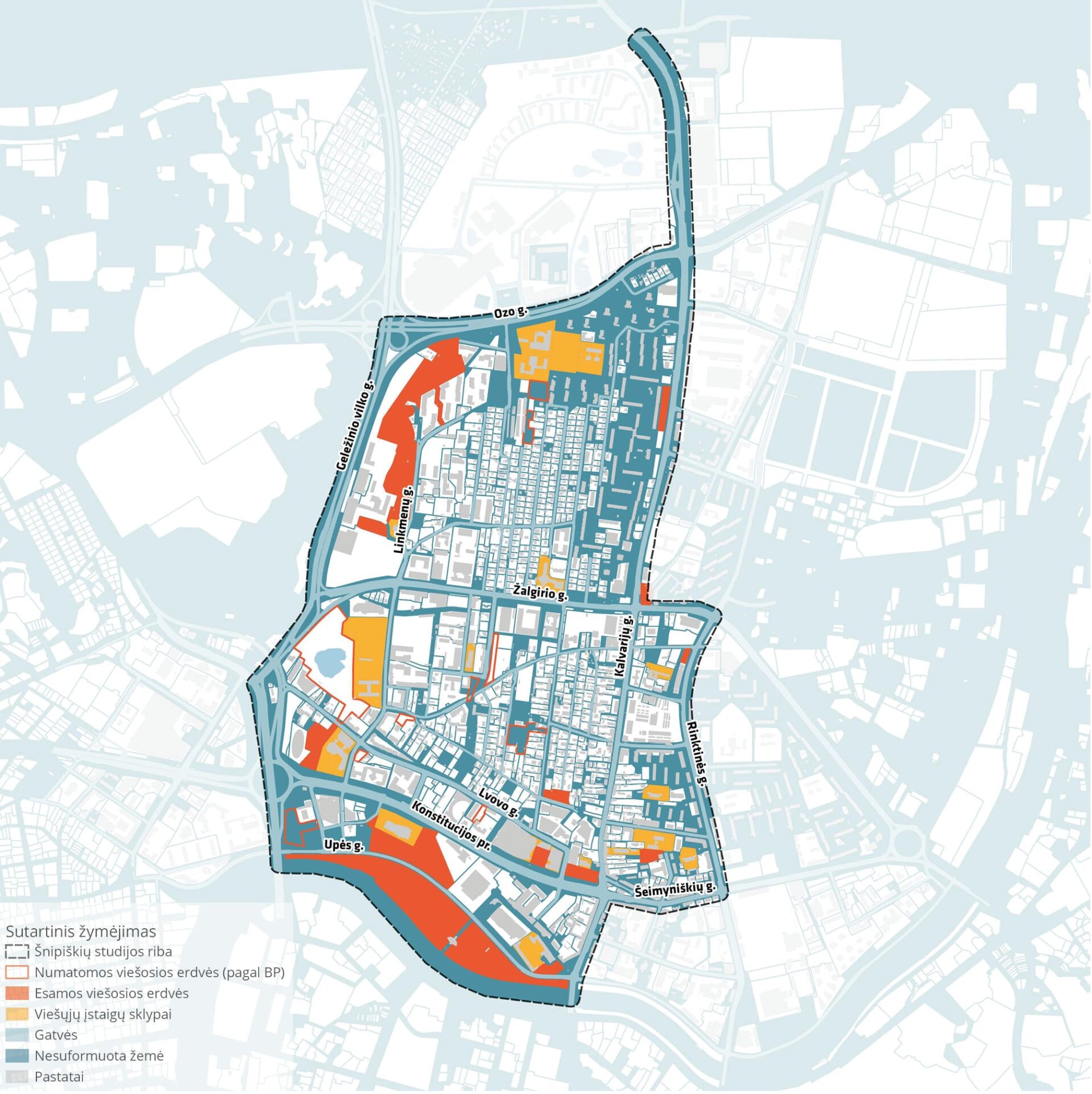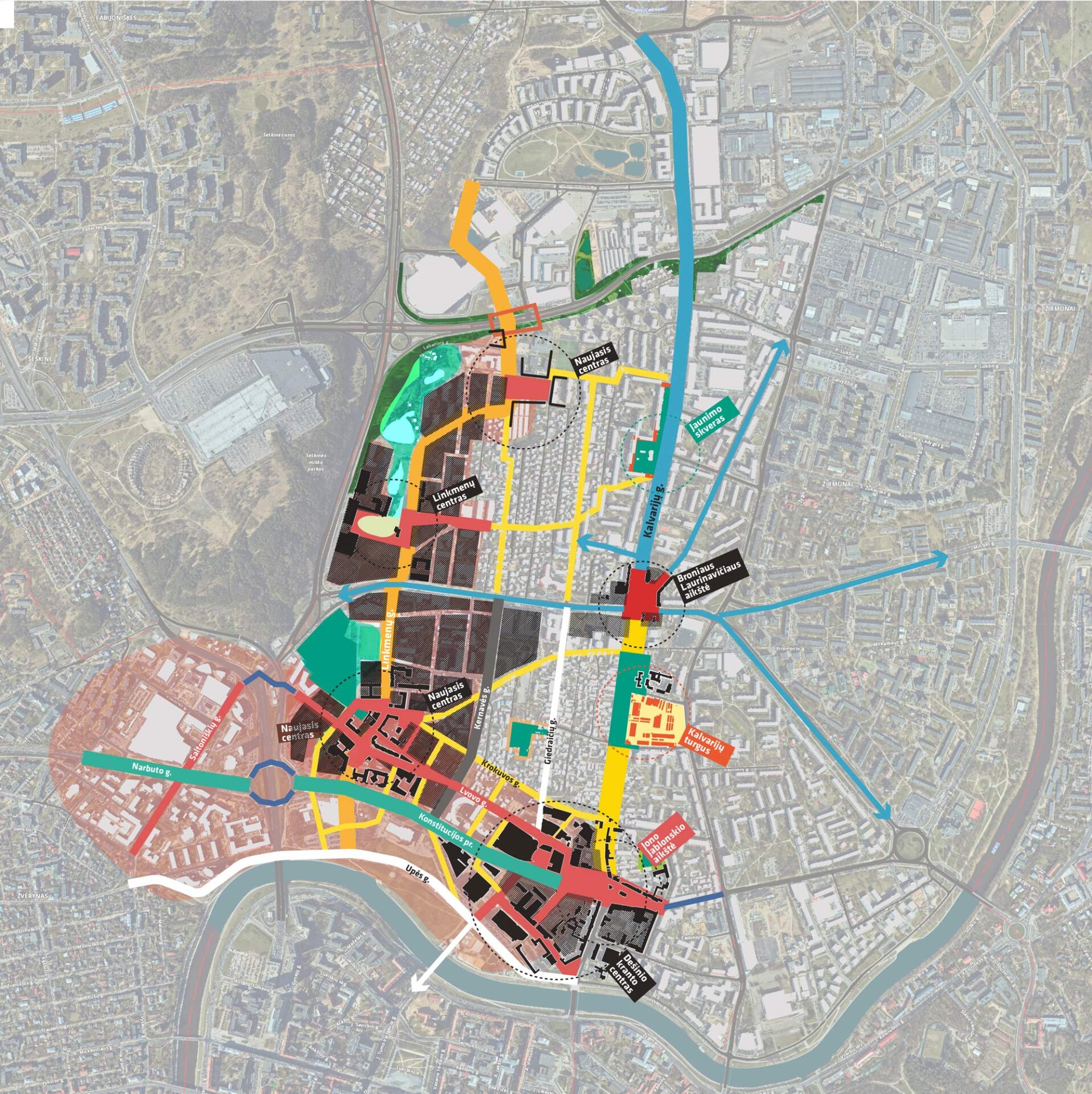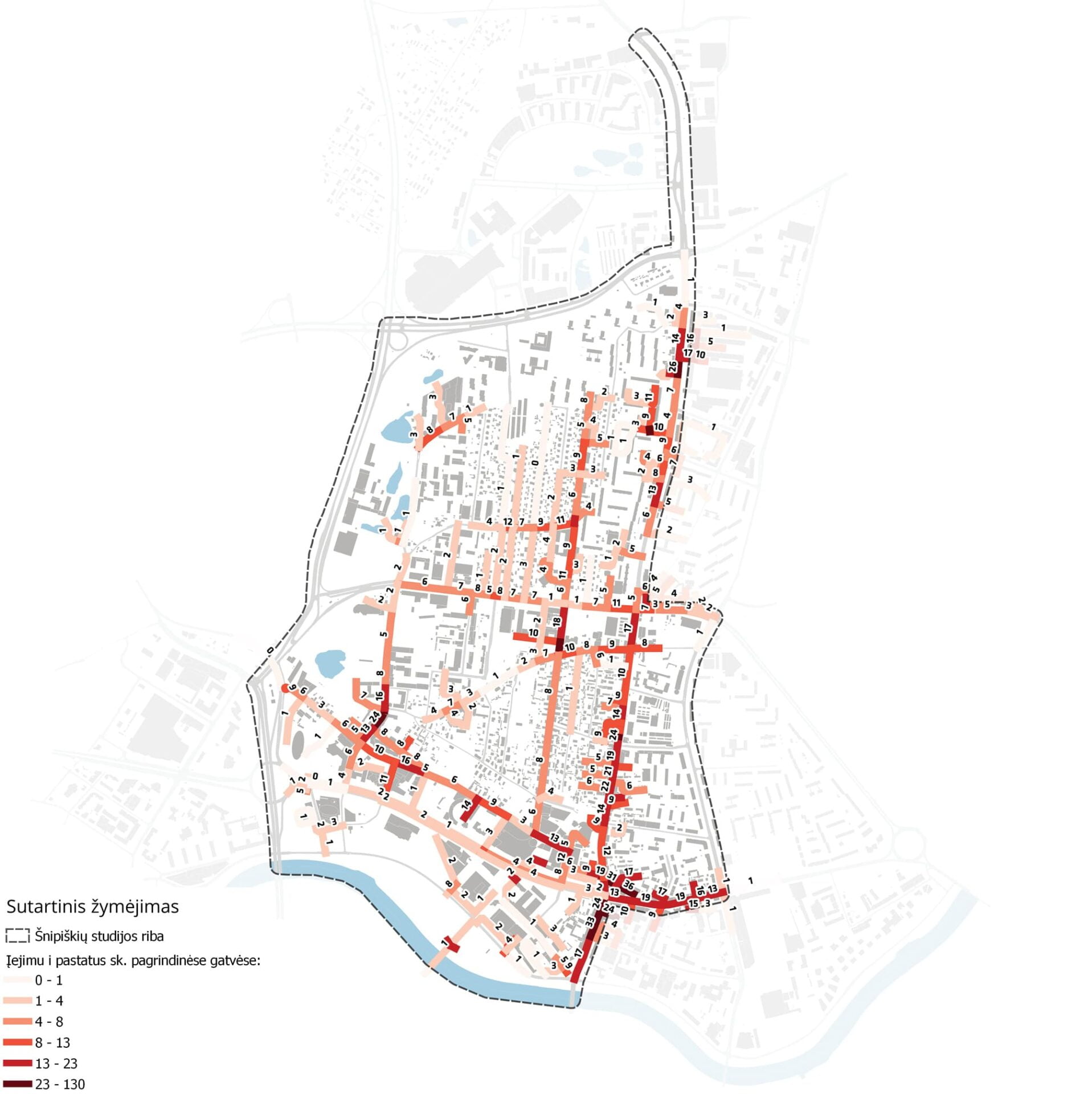 For the analysis of Šnipiškės, we developed a methodology to assess the quality of the environment in all Šnipiškės neighbourhoods. We also compared each point in the district with its 500-metre surroundings, based on observations, calculations and open data. Our analysis encompassed ten themes – mobility, accessibility, liveliness, identity, and others. Based on the findings, we identified the weaknesses of Šnipiškės and prepared an urban strategy and an action plan on what should be strengthened, changed and improved by 2035.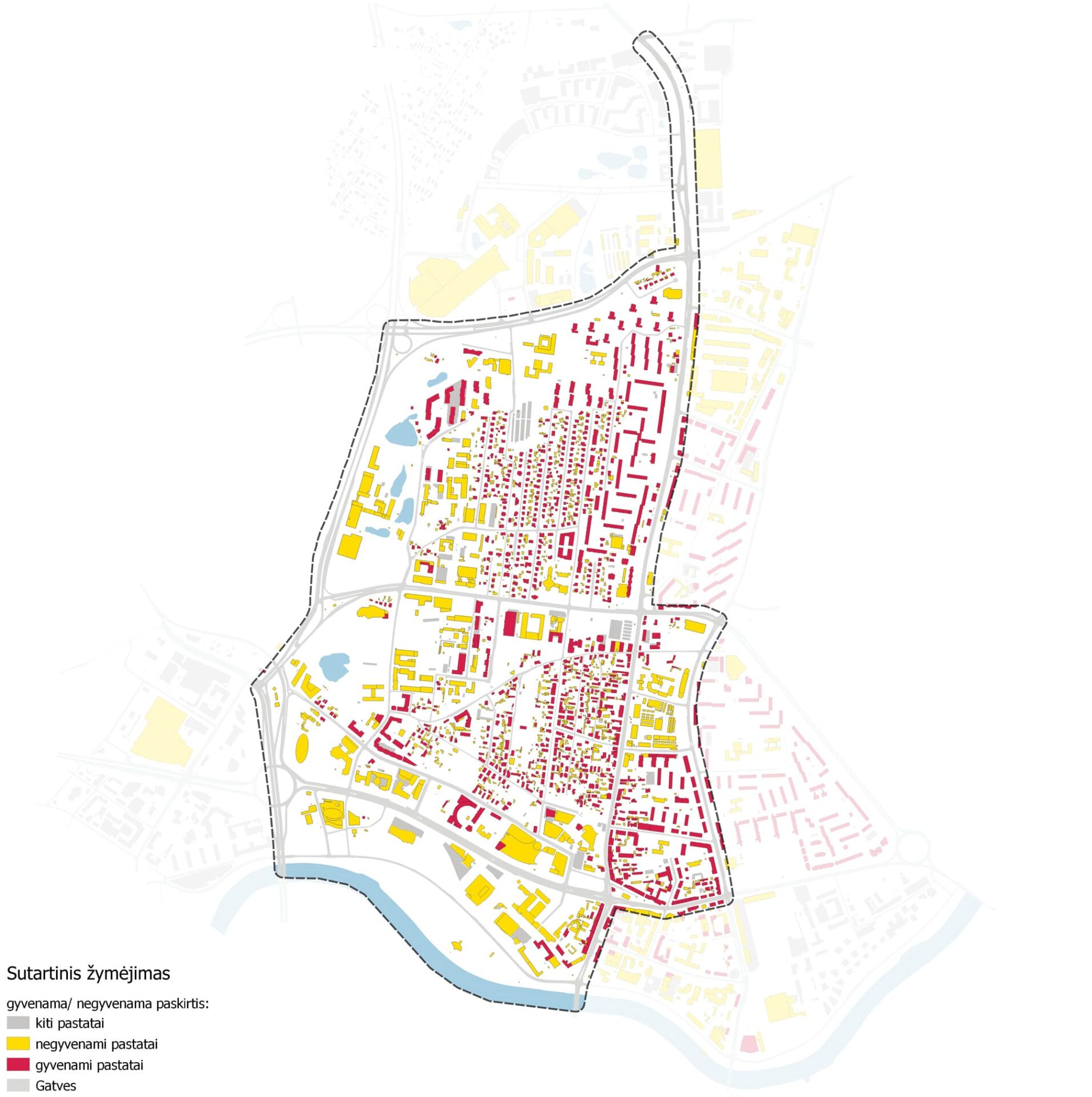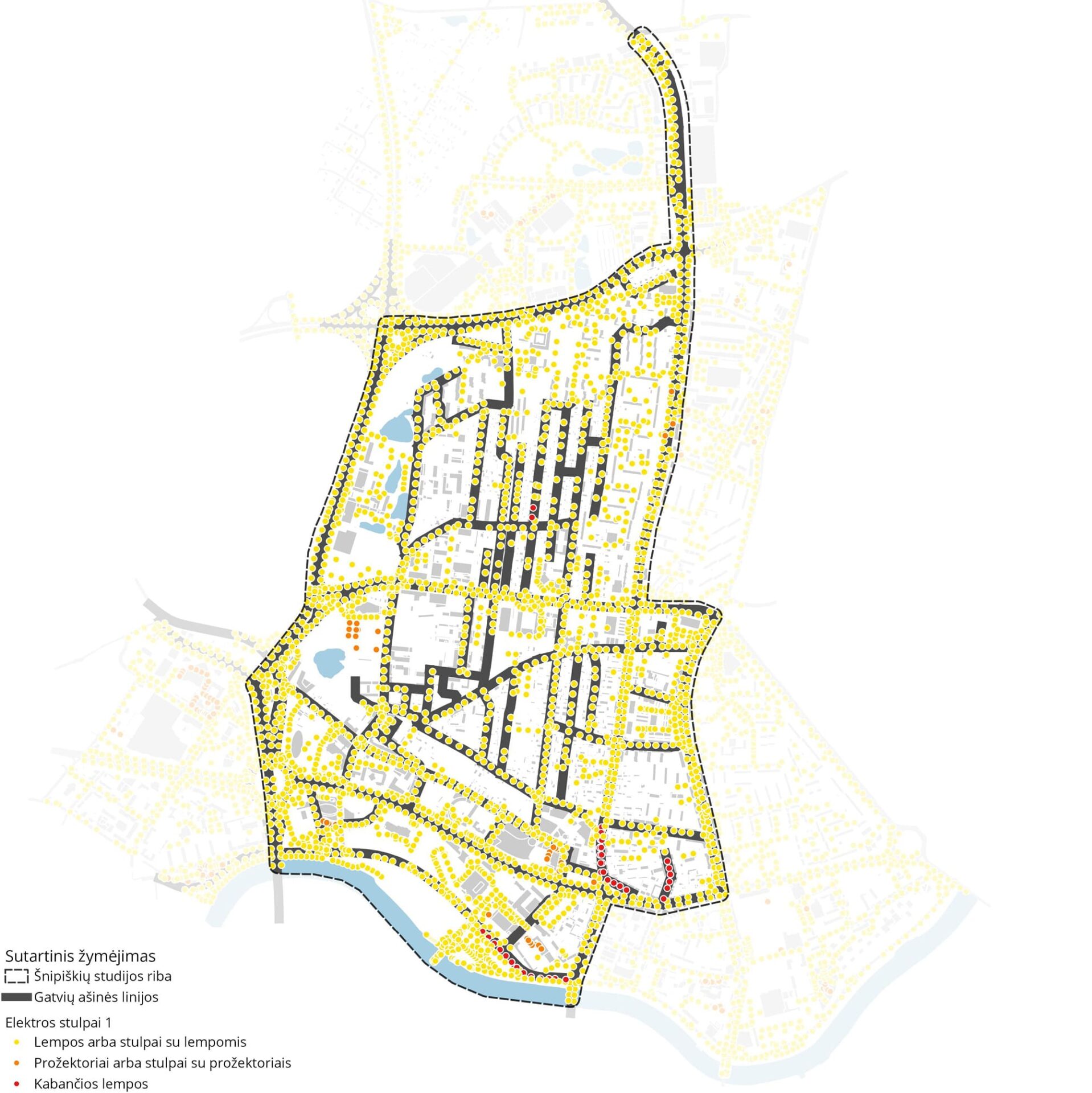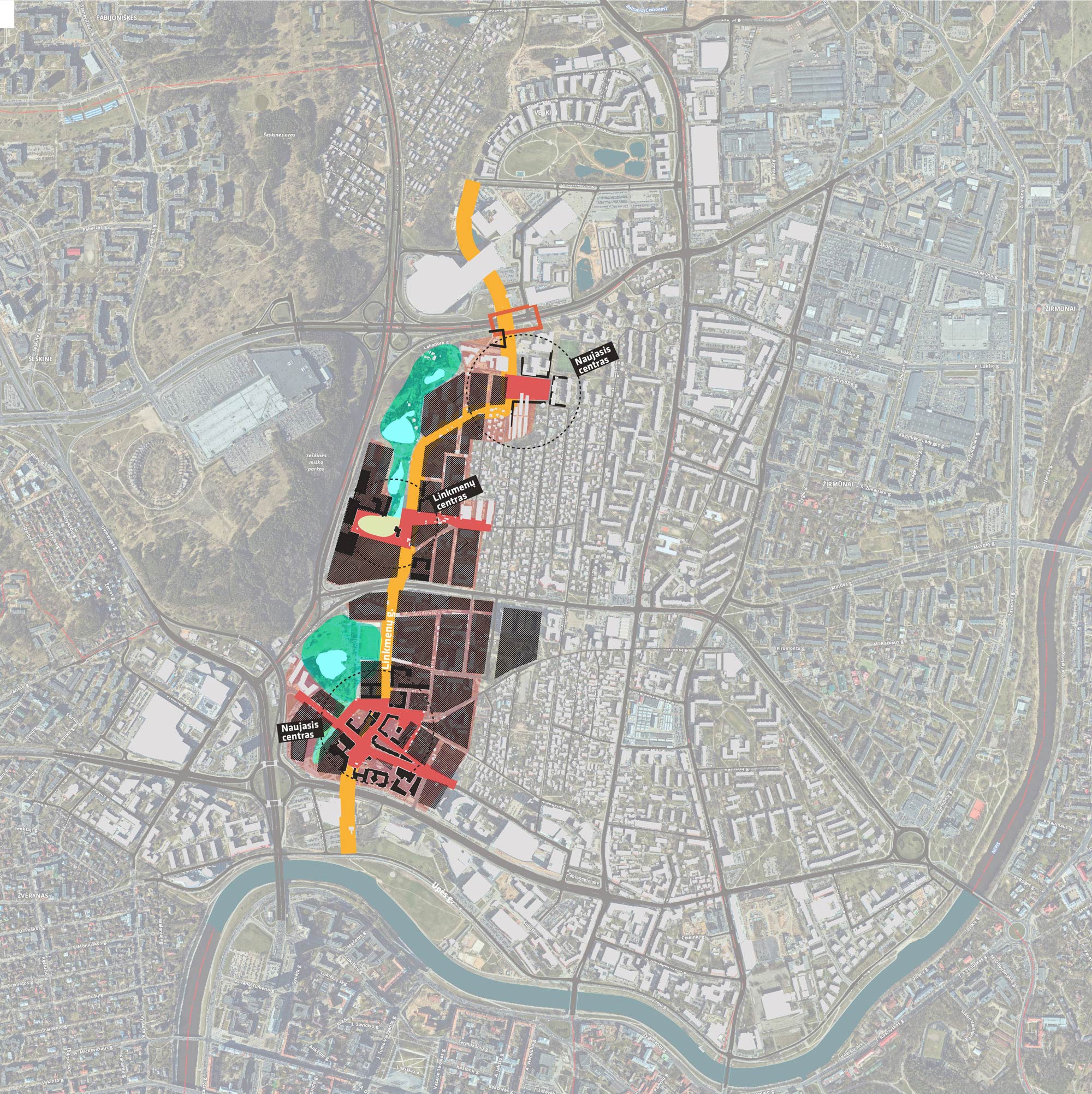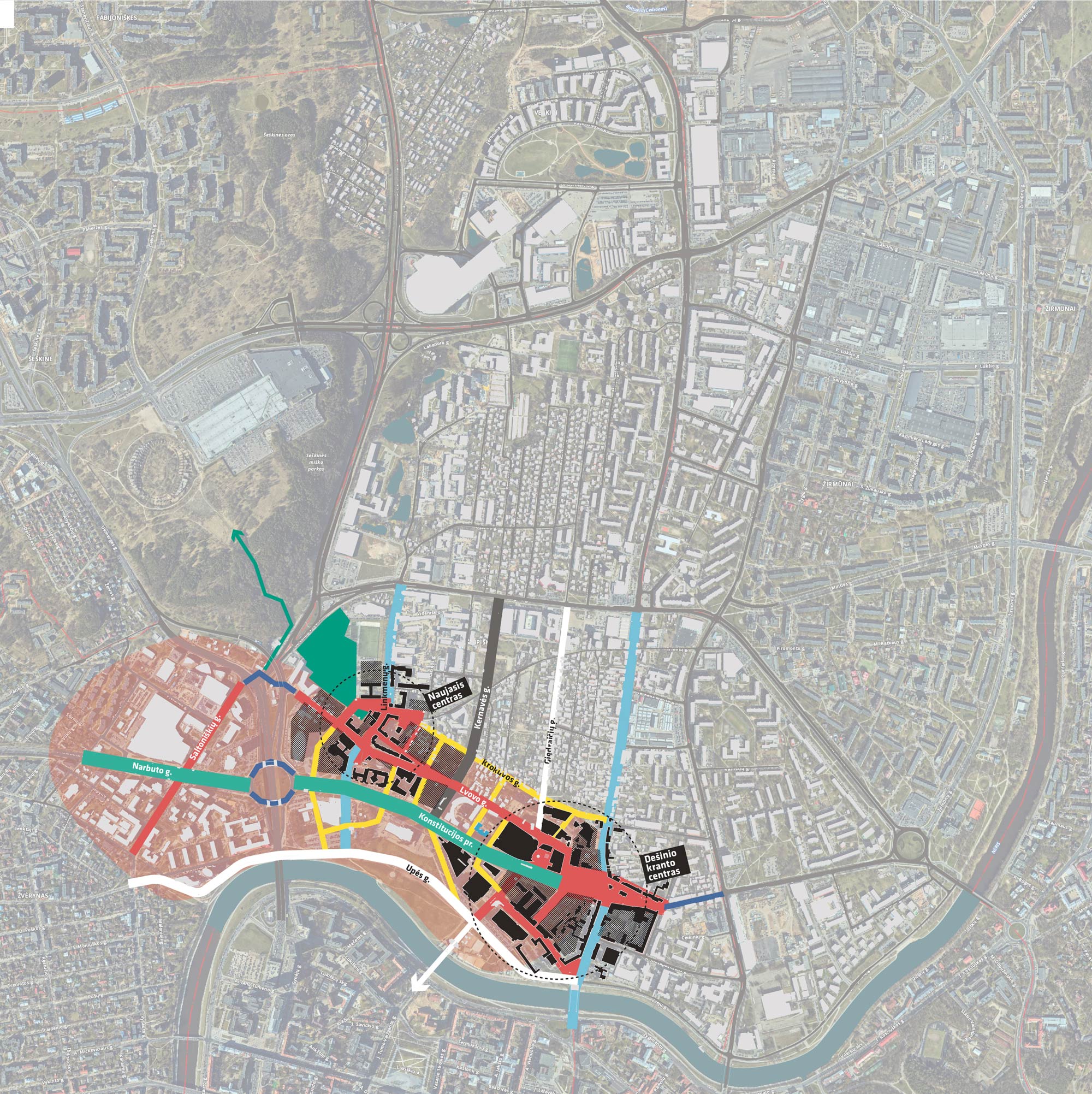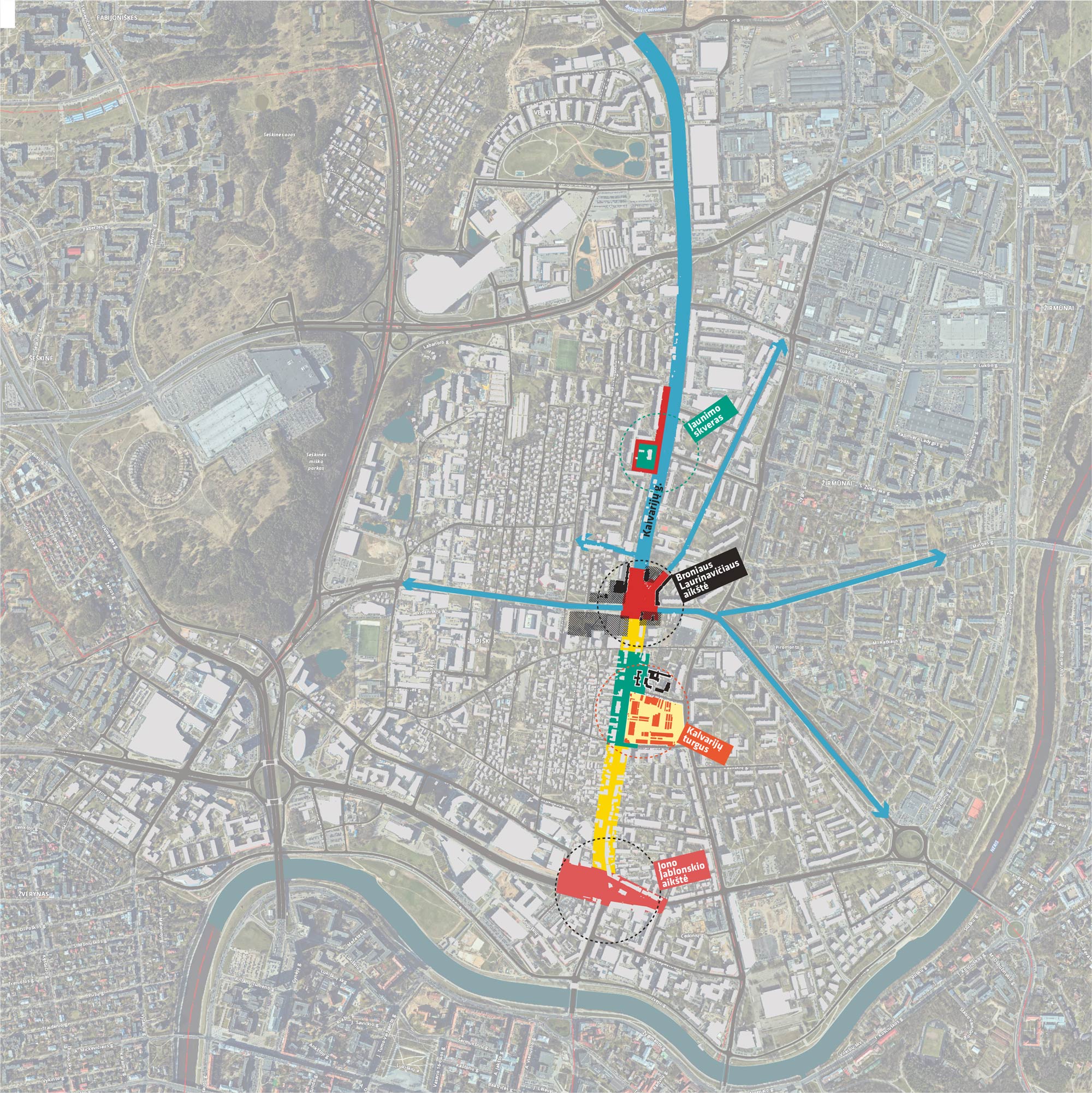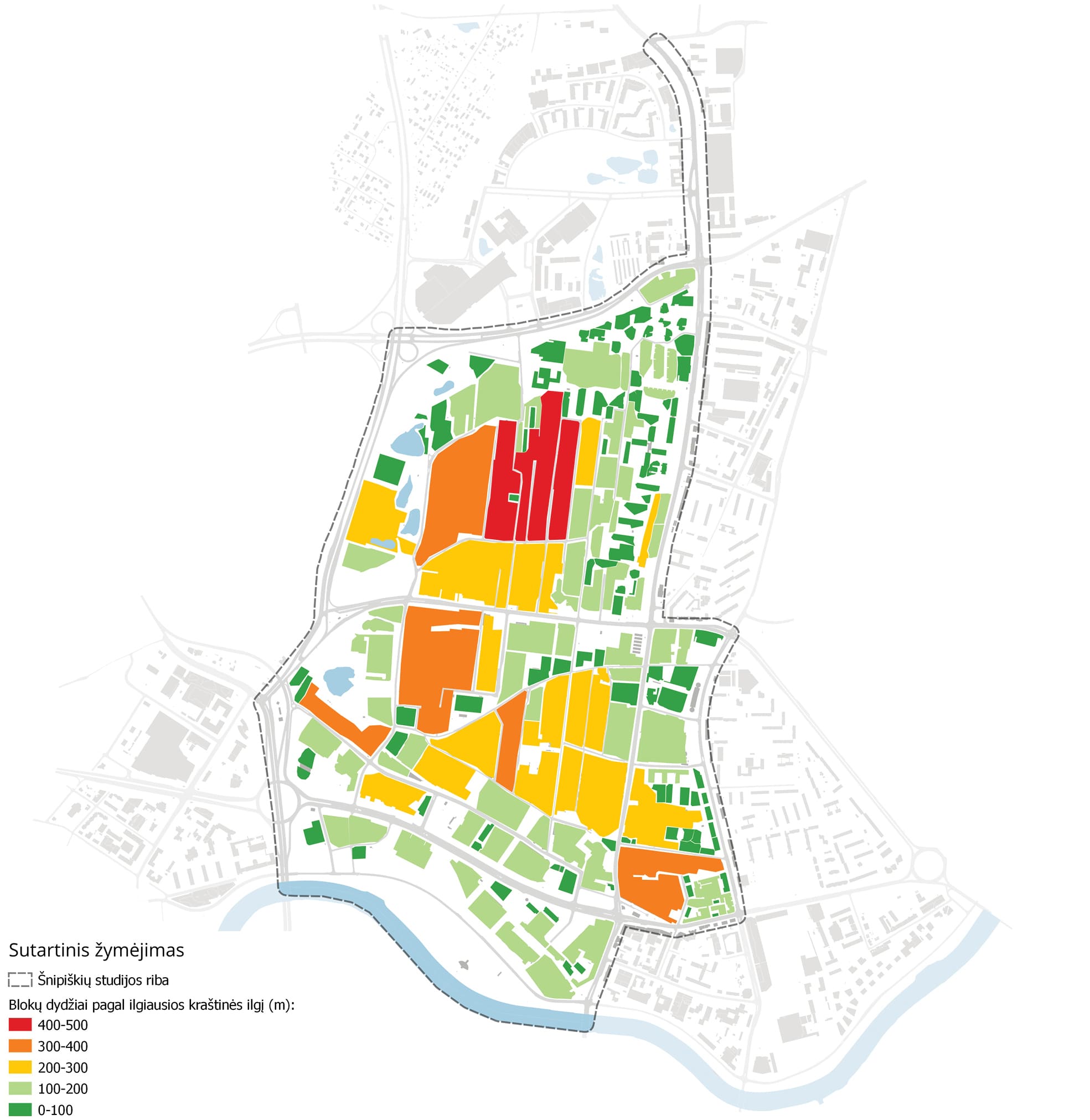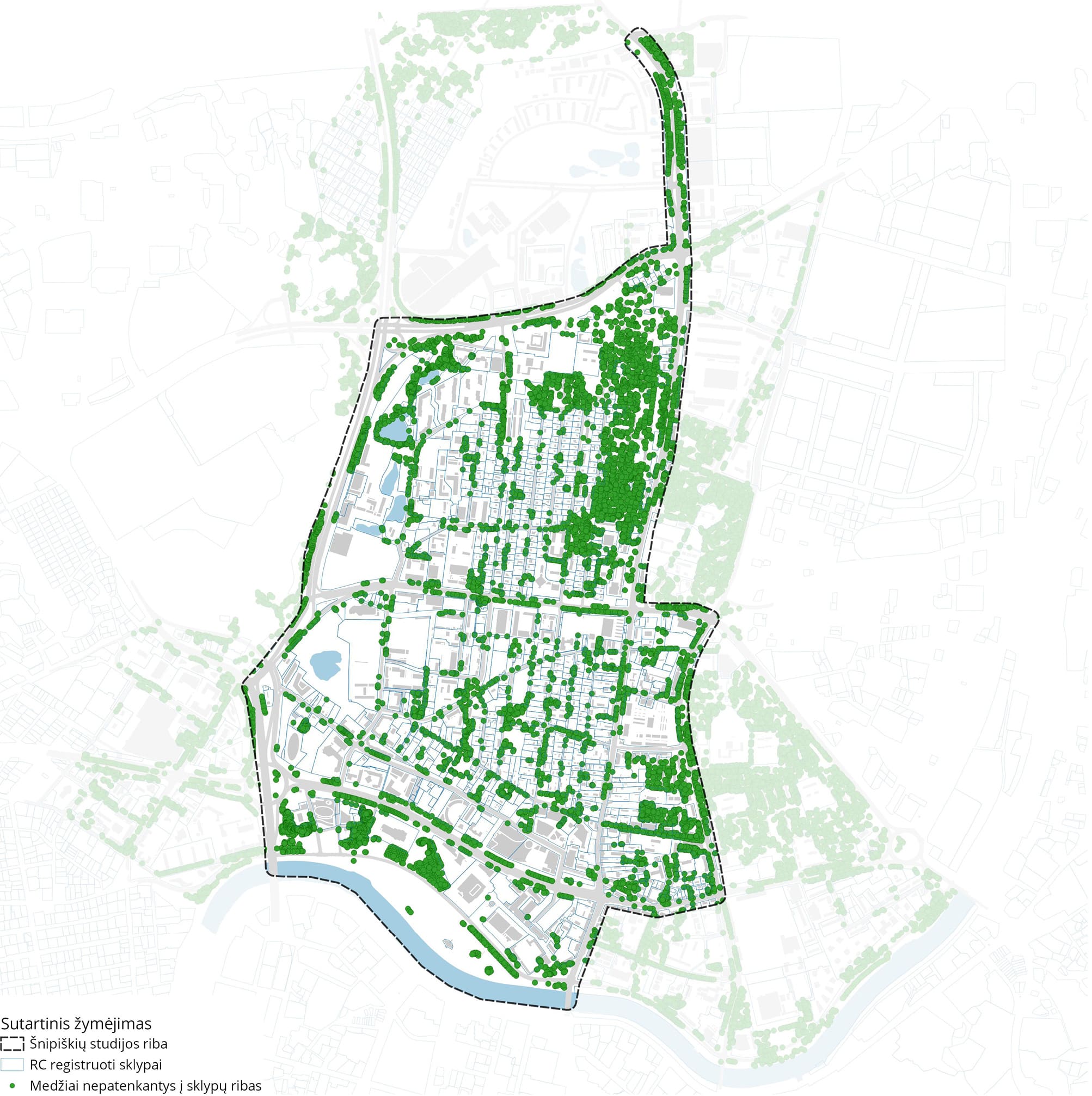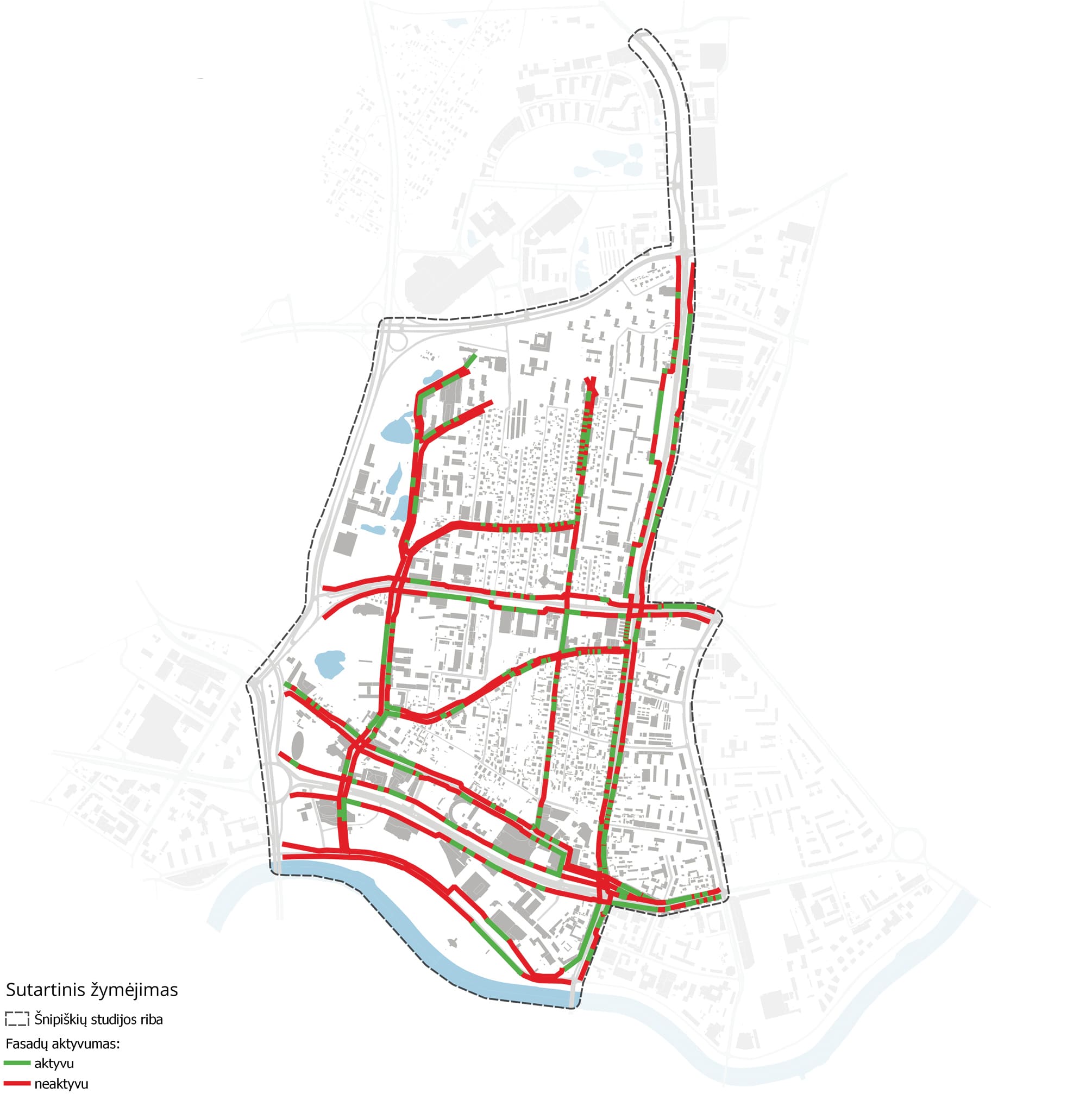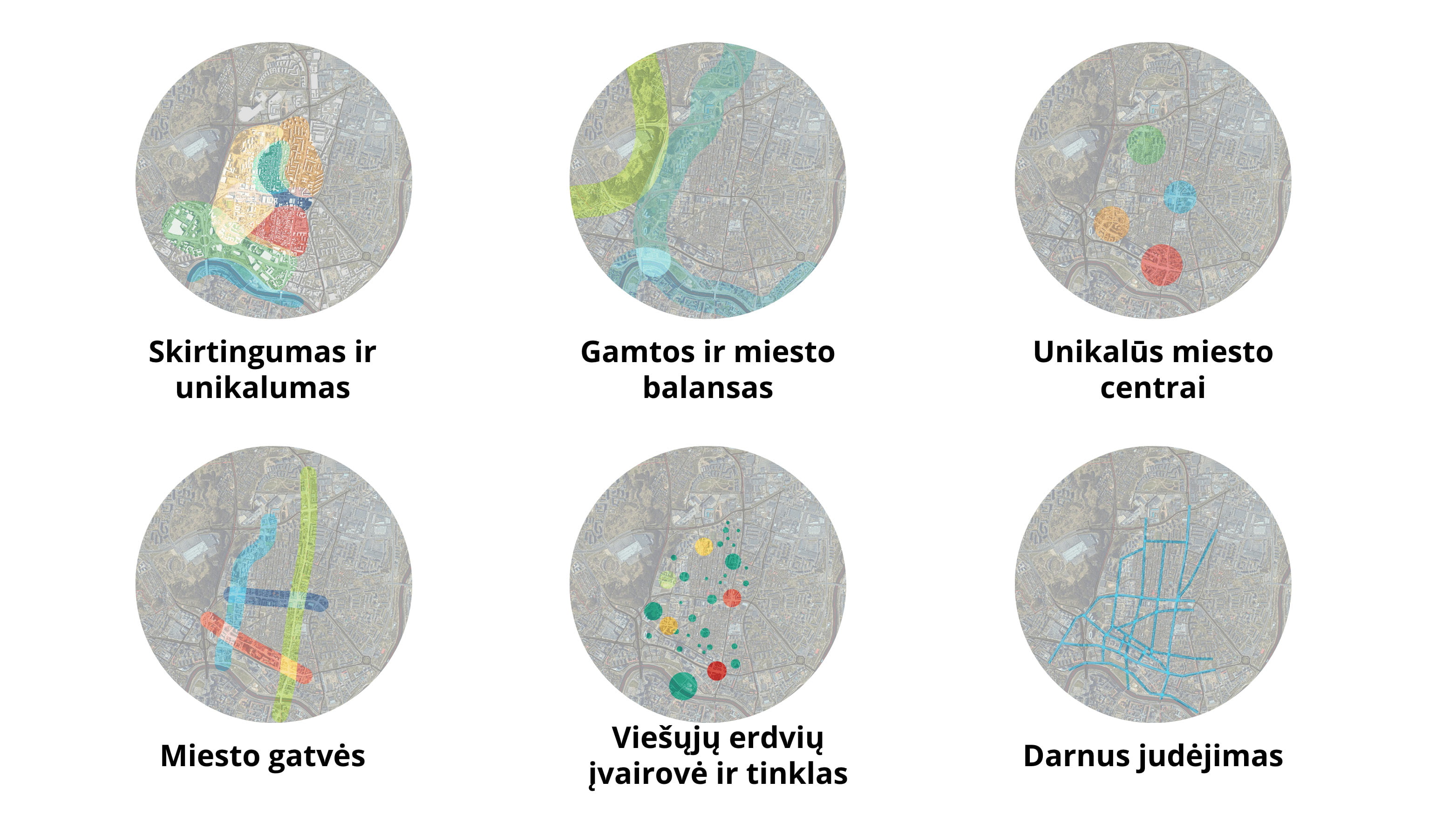 Client: Vilnius City Municipality
Task: Urban study
Location: Šnipiškės, Vilnius, Lietuva
Size of the territory: 3.2 sq km, 40,000 residents and 40,000 employees
Year: 2021
Team: Tadas Jonauskis, Rūta Vitkutė, Viltė Bakšytė, Justina Muliuolytė