Khortytsia island strategy
Khortytsia is the largest island in the Dnieper River, in Zaporizhzhia, Ukraine.
The 24 sq km island is special for its landscape, flora and fauna, and its historical signi­ficance for Ukraine.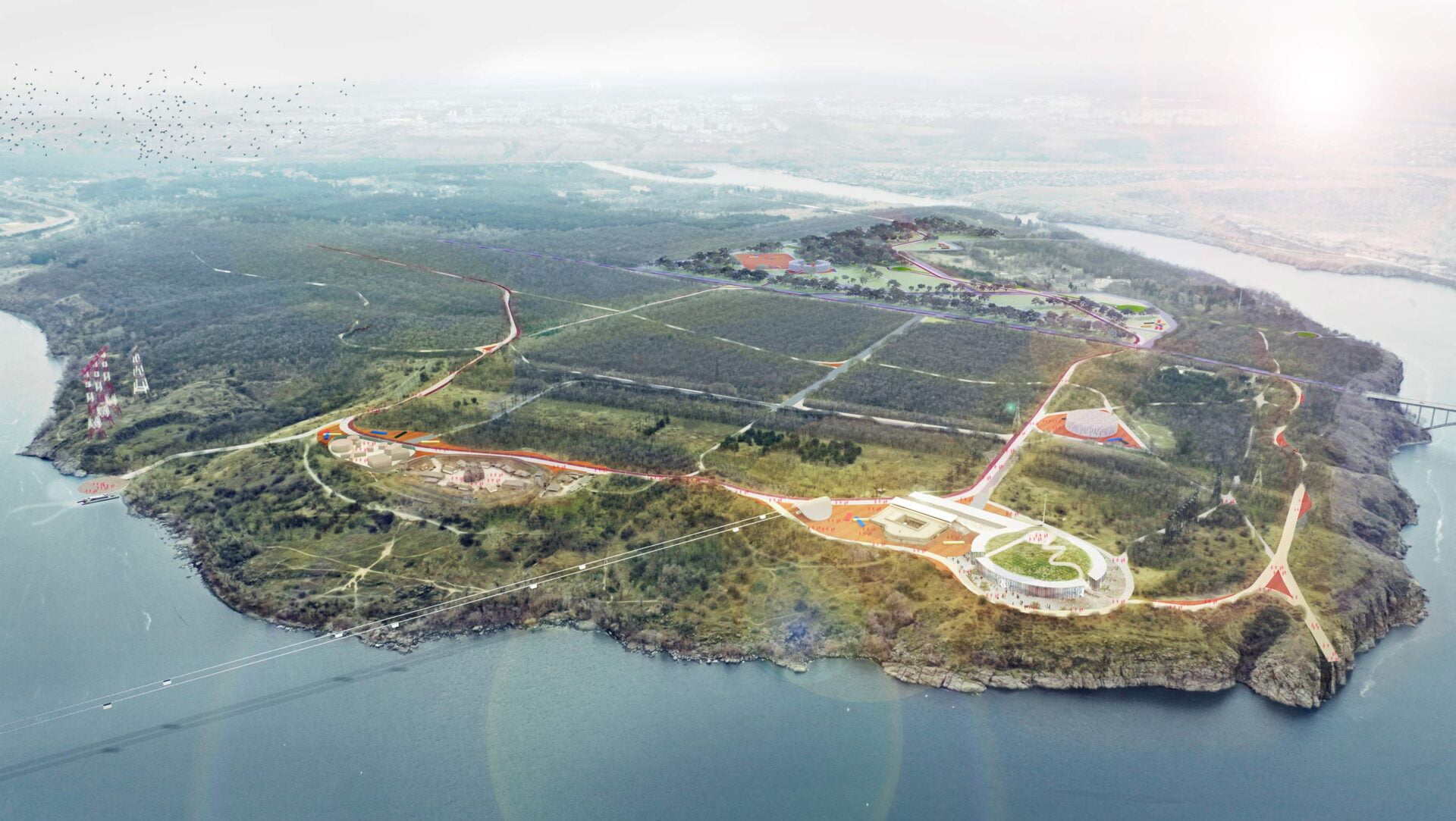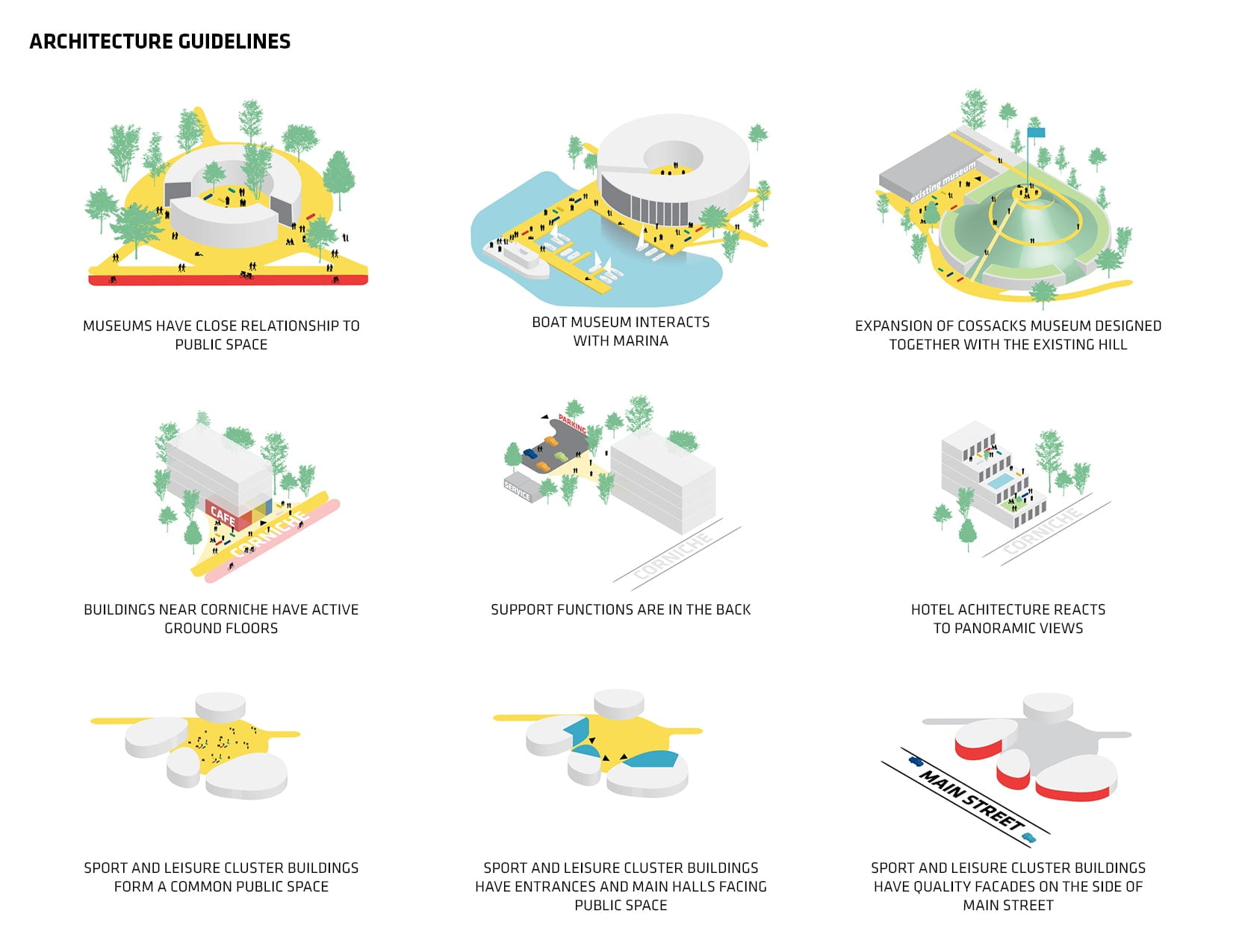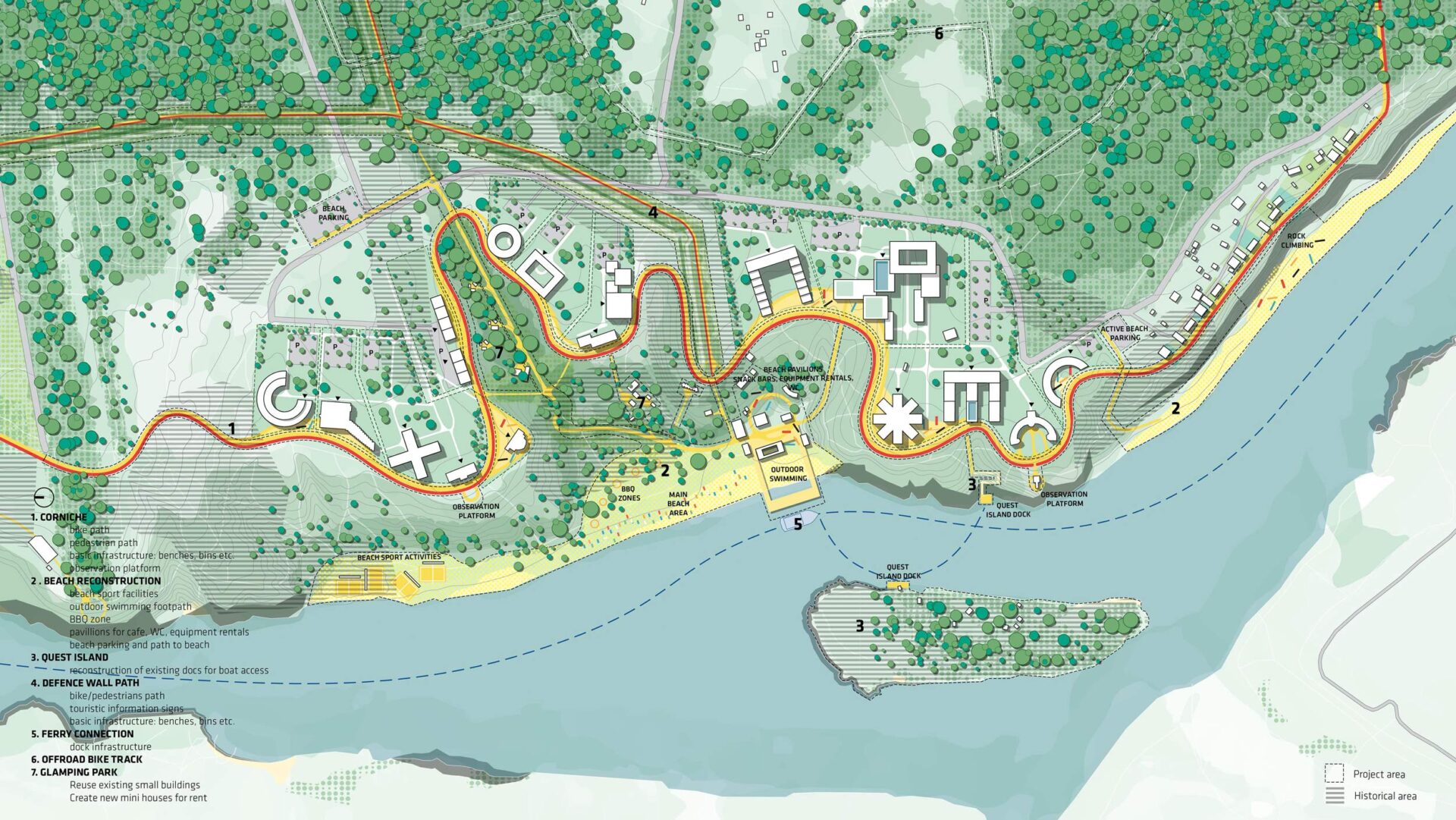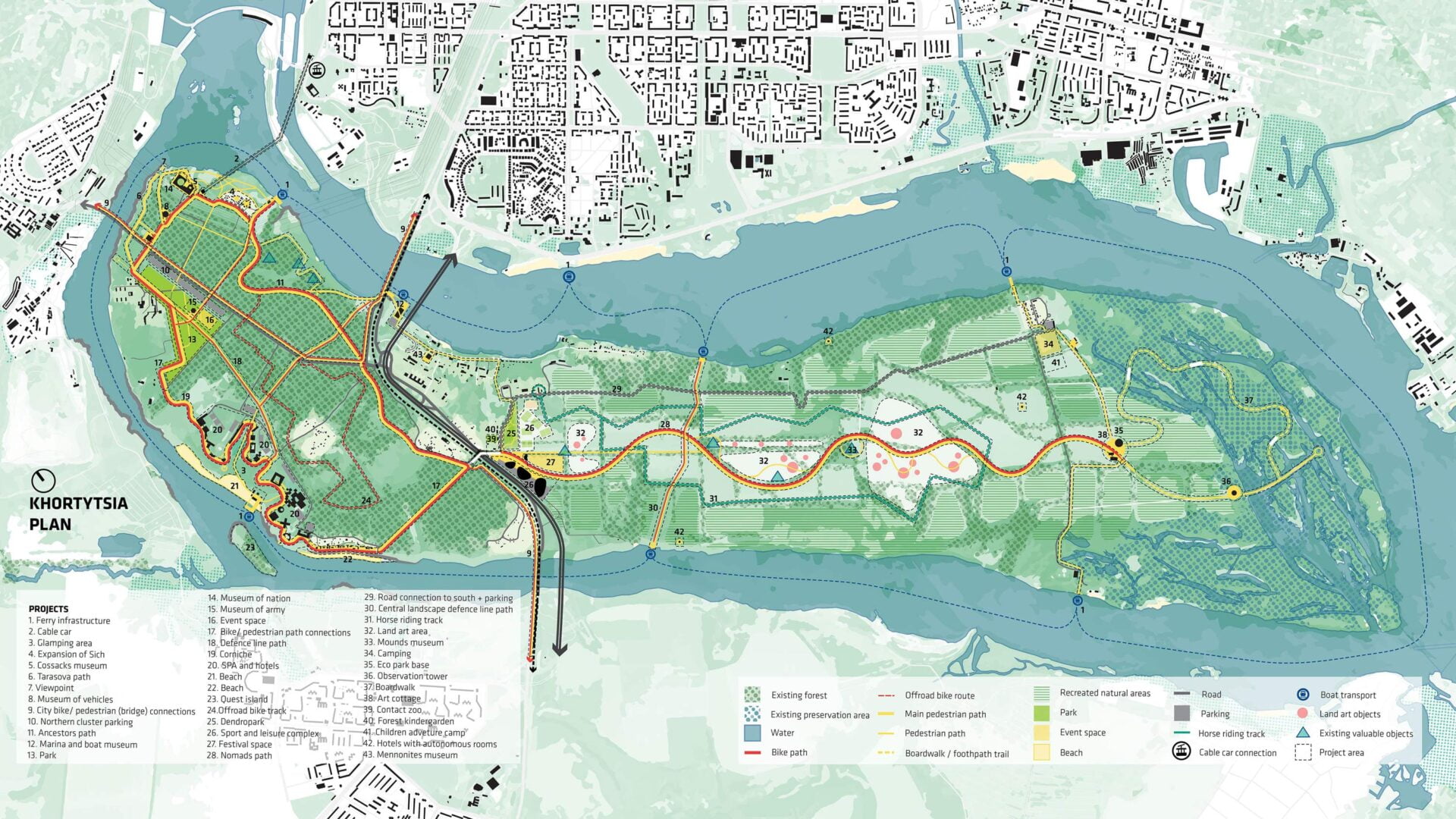 We developed a vision and strategy for the future of the island's national park, defining how to revitalise the island, increase number of visitors, develop new activ­ities, improve tourism infra­structure, protect the landscape, and commu­nicate the heritage and unique history of the place.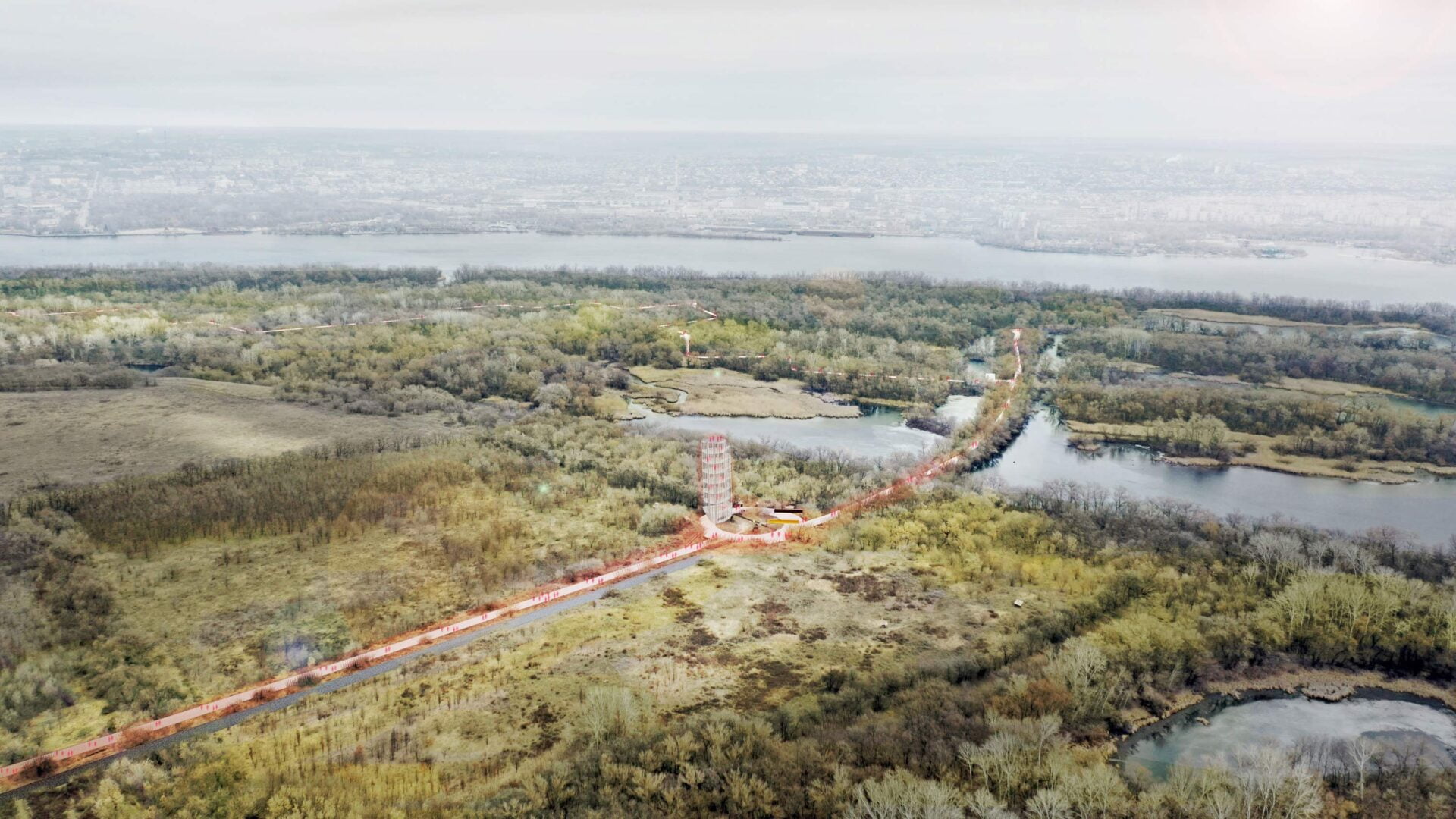 In 2021, a park around the Kurgan mound and a museum was opened, for which we designed public spaces, pathways, greenery and small archi­tec­tural elements. One of the most important projects, a park in the west of the island, was planned for 2022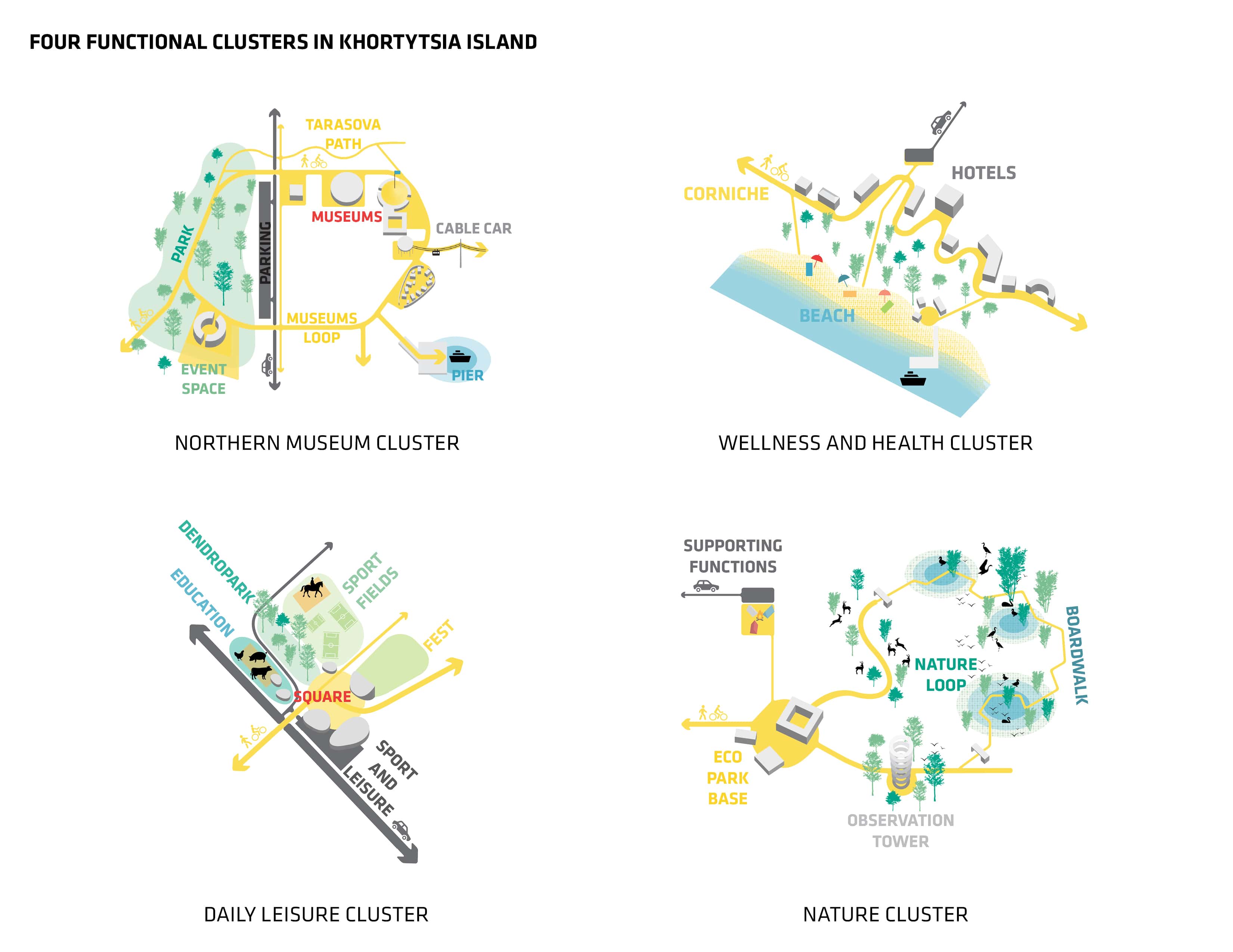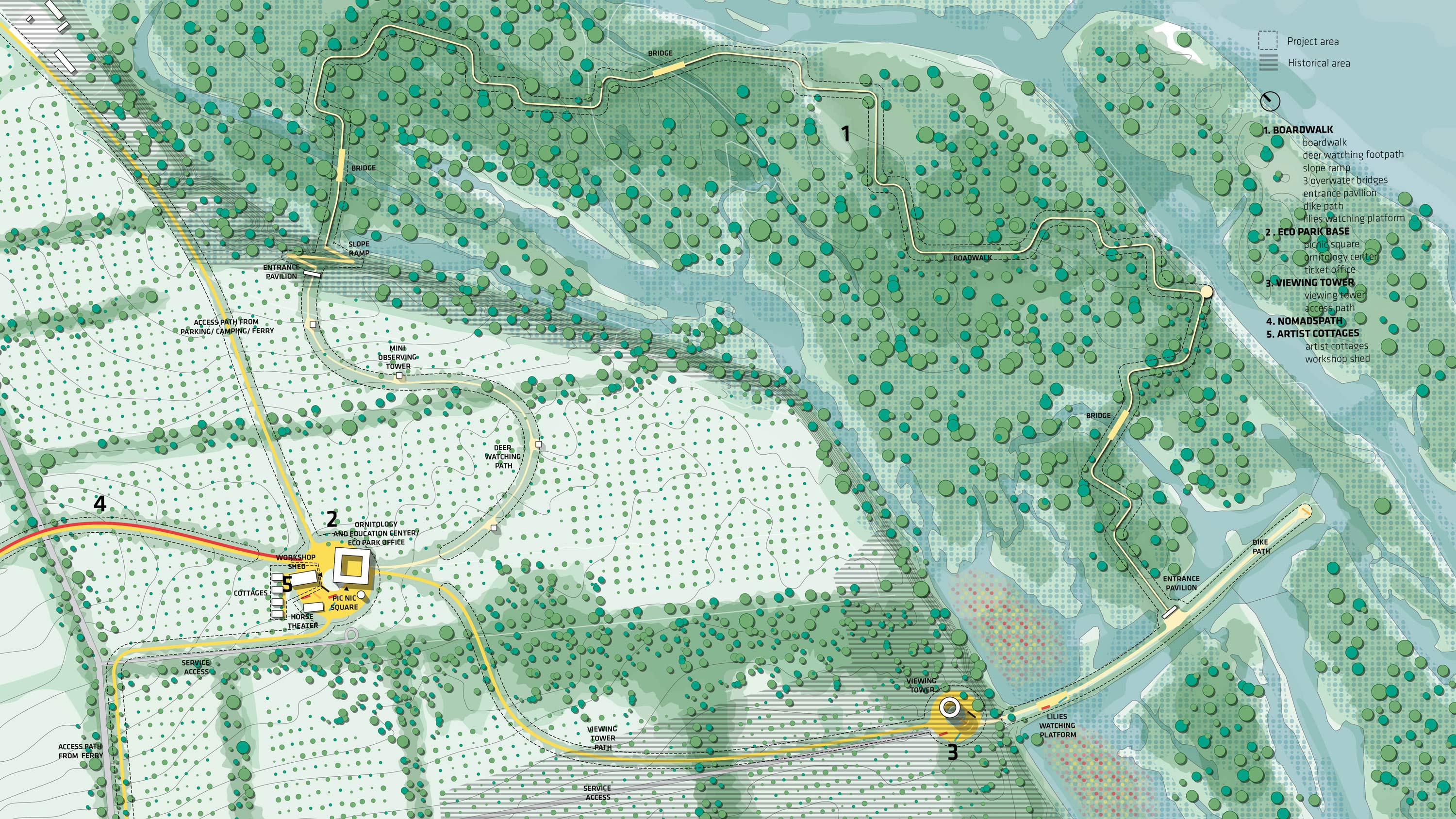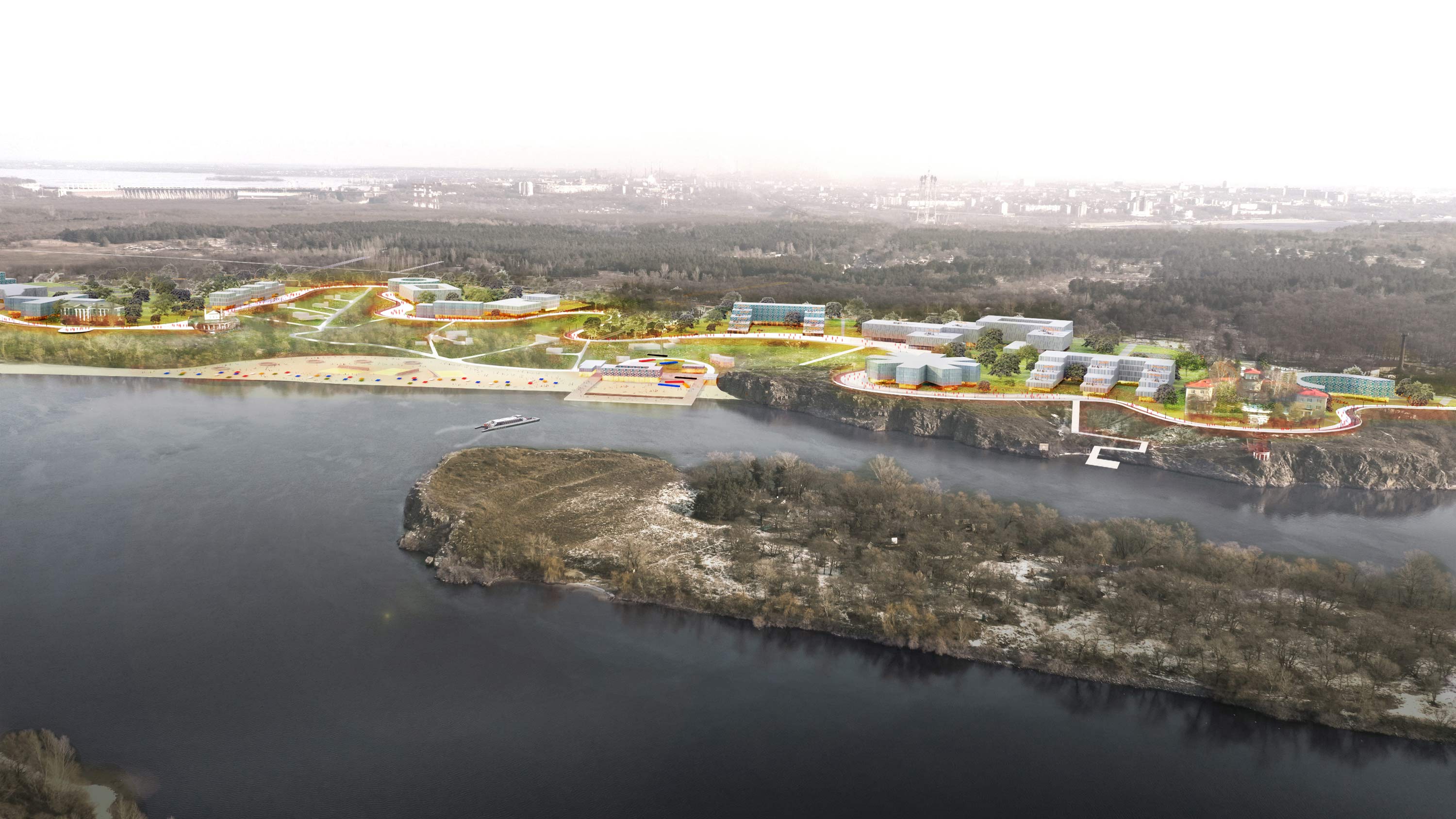 Client: Administration of the Office of the President of Ukraine
Location: Khortytsia island, Zaporizhzhia, Ukraine
Size of the territory: Khortytsia island – 2,360 ha. Kurgan mound – 2.8 ha. Park – 43 ha.
Year and status: 2019 – urban strategy of the island; 2021 – opening of the Kurgan mound; 2022 – park's technical design process is ongoing.
Project partners: Civitta Ukraine and Big City Lab
Team: Tadas Jonaukis, Lukas Kulikauskas, Ignas Račkauskas, Justina Muliuolytė