New Lund station area
How to expand the city and preserve the surrounding landscape?
This is the question the Lund municip­ality asked the parti­cipants of the Europan inter­na­tional compet­ition. They had to come up with ideas for creating a vibrant new neigh­bourhood in and around the new train station in the south of the city, among existing buildings, sports fields and unused indus­trial spaces.
Our project Frontside met these challenges by offering a new and recog­nisable face of the city, seen when arriving from the south – an area of urban blocks with resid­ential buildings, service centres and urban spaces, opening onto a park with a landscape of ponds and streams which collect rainwater from all over the city.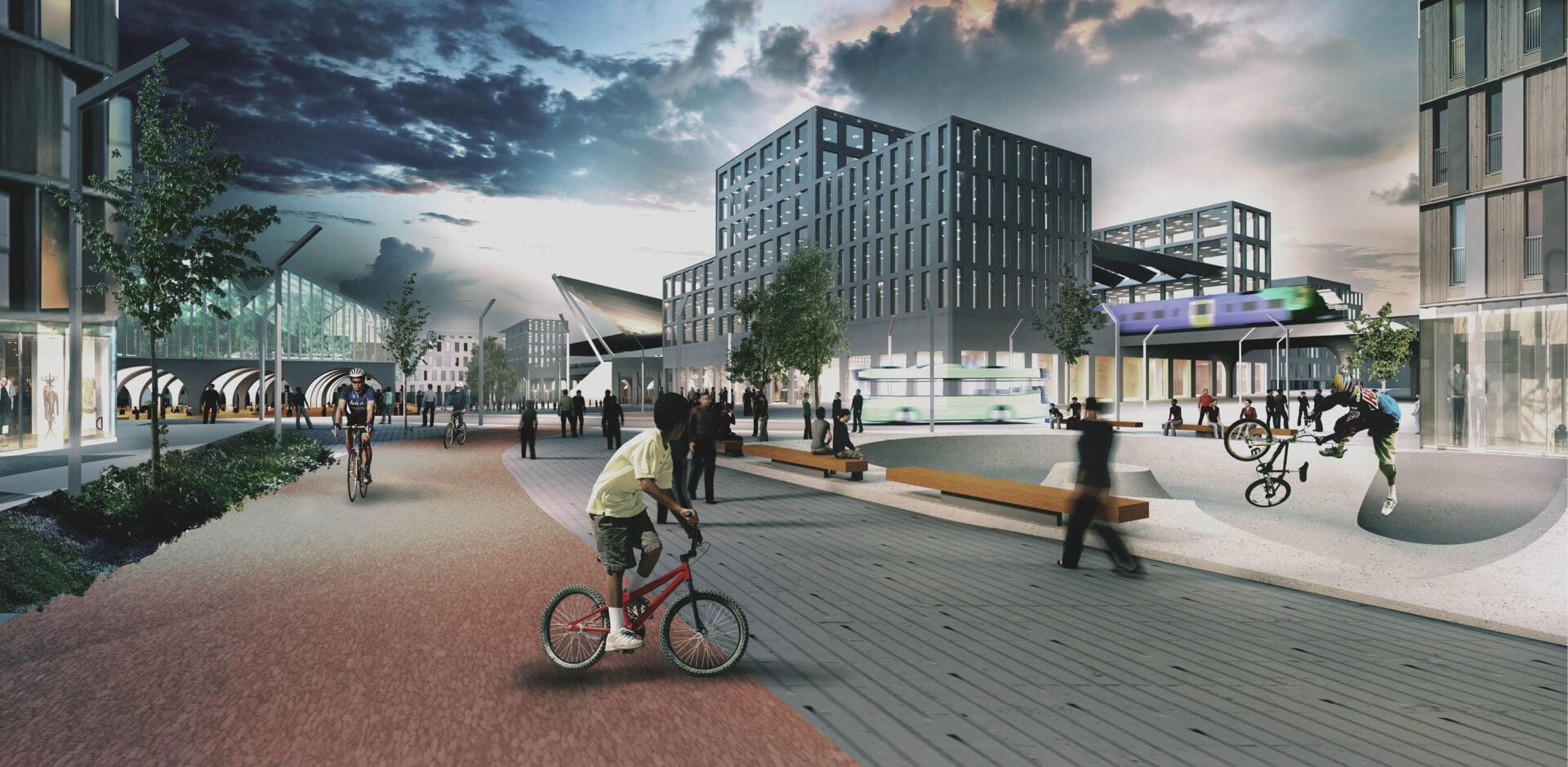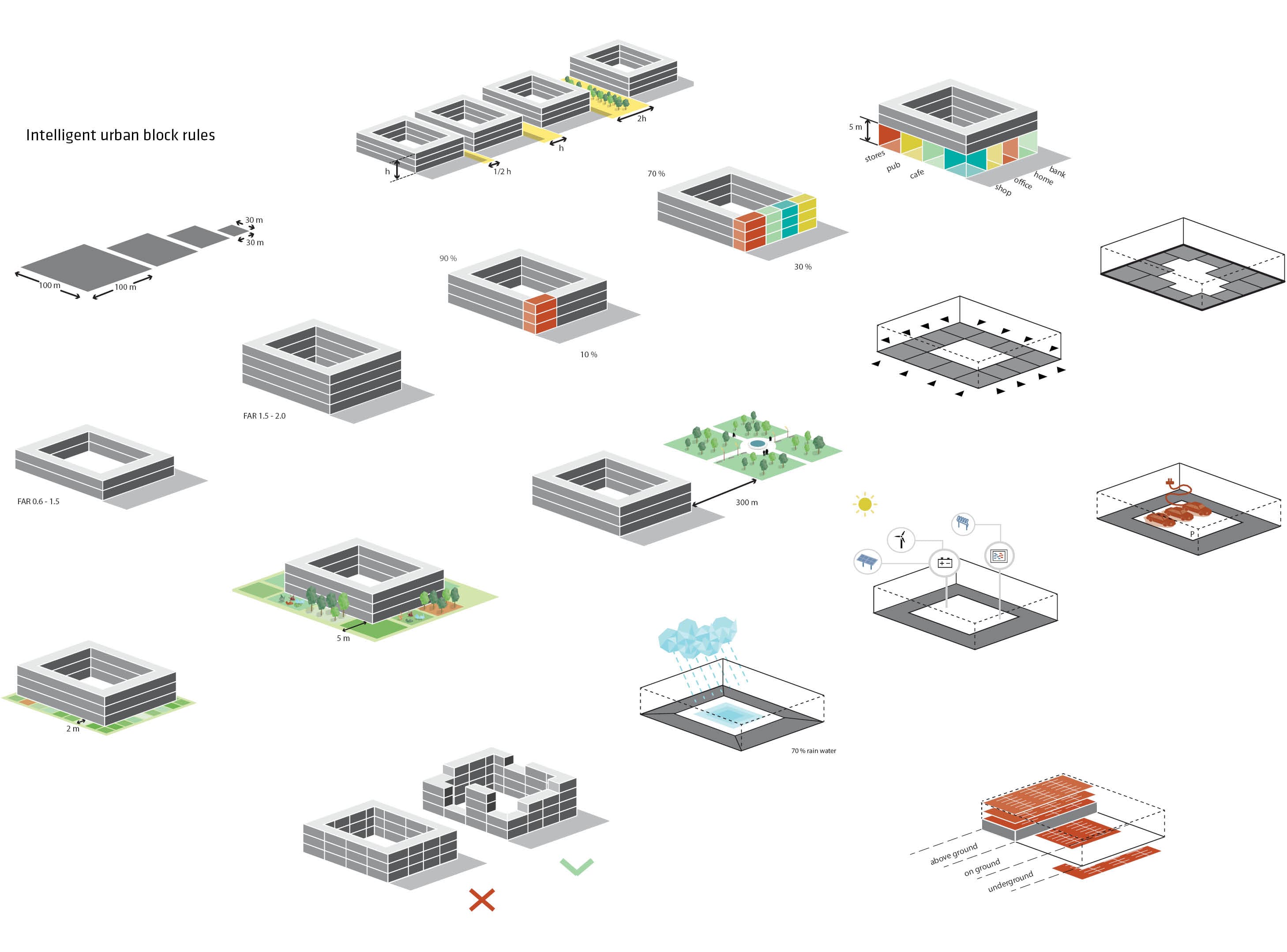 Client: Lund municip­ality
Location: Lund, Sweden
Size of the territory: 520 ha
Year: 2015 m.
Team: Tadas Jonauskis, Justina Muliuolytė, Džiugas Lukoševičius, Edita Gumauskaitė, Justina Sakalauskaitė
Awards: Special prize in the Europan 13 inter­na­tional compet­ition