First place in river Dane embankment competition
"Šiaurės krantas" won the first place in the competition of Danė's quays near the ferry terminal in Klaipėda.
The Northern Horn quay is a public space that should be comfortable to reach the ferry and also to relax by the water, watch the harbor.In our proposal, the historical character path runs along the Danė river, closer to the water, and the functional path goes along the newly developed area - Memel City. Both paths connect in an open space by the ferry terminal and the lagoon. Between the paths, on the site of the old buildings, there is a strip of greenery.
The proposal preserves the historical context of the area: the wooden embankment path, materials (wood, cobblestone) and small architecture mark the former buildings, recognizable elements of the port are left preserved - ship mooring columns, quay, various equipment. However, the project also creates a modern and comfortable public space for the citizens. There are wide paths and passages, a playful element - a sculpture by the lagoon and the ferry, different resting areas - many benches with a view of the water and under the trees, an embankment-railing to watch the harbor.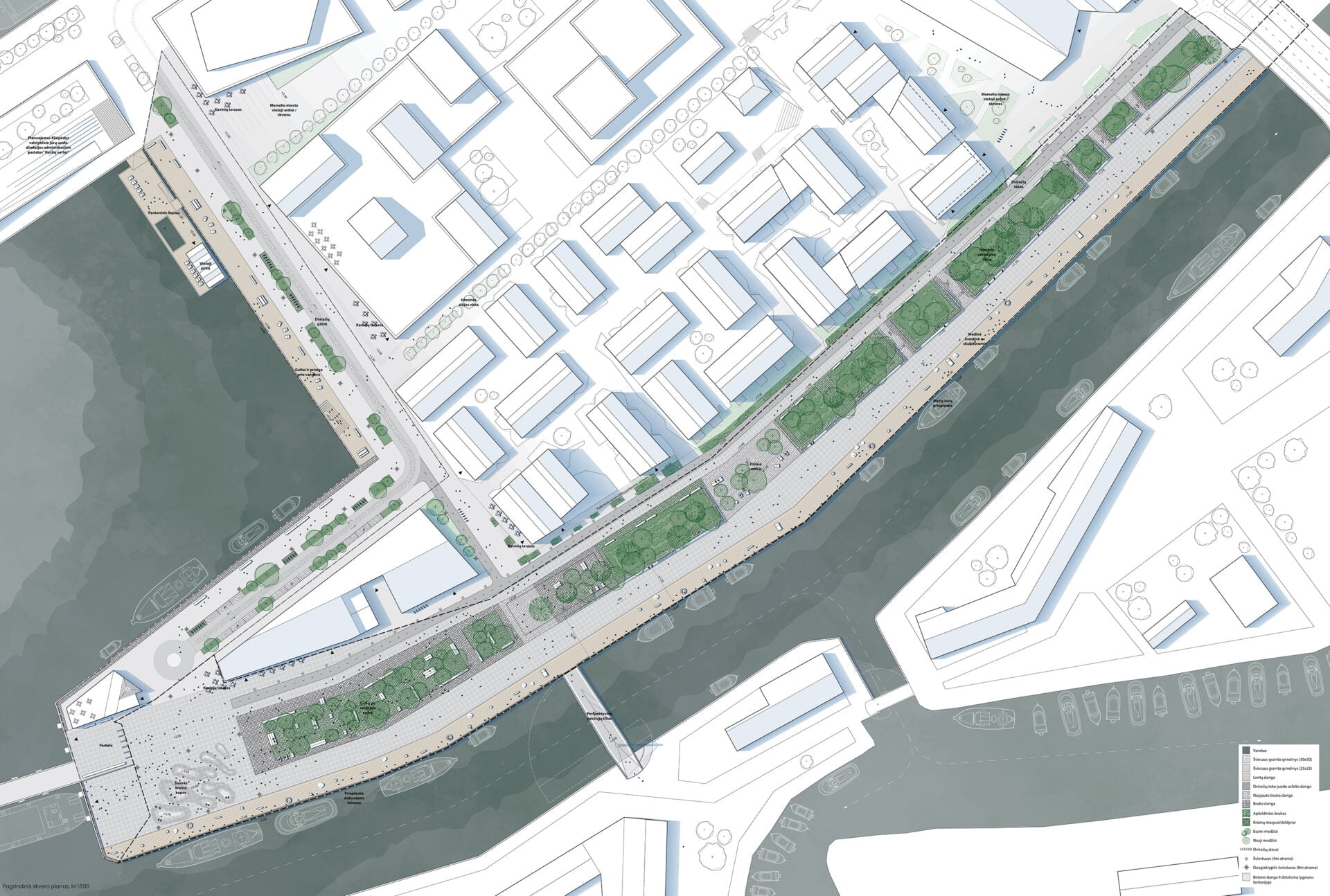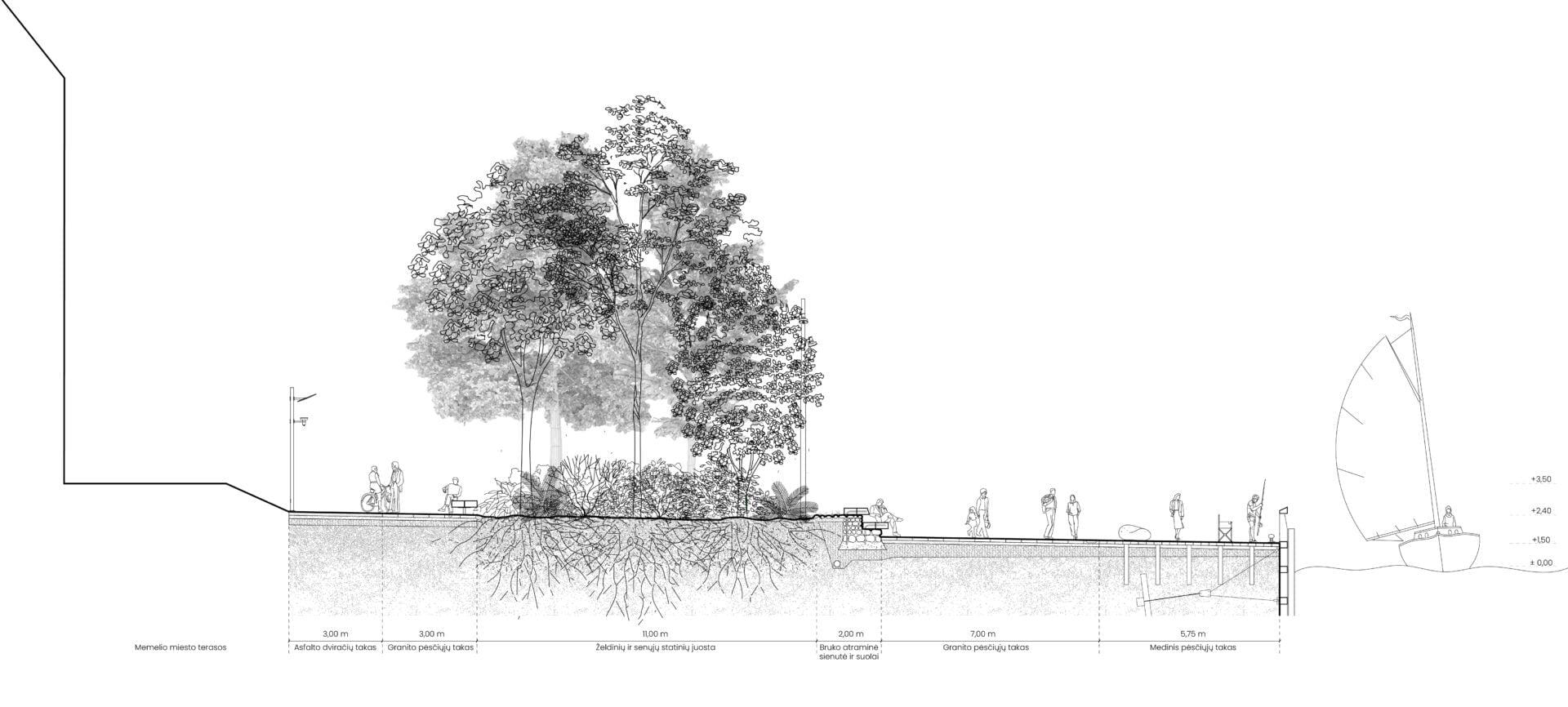 The part of the embankment near the ferry is a unique open space. The port, the lagoon, Smiltynė and ferry is seen from here. So here we suggest installing a playful element - a sculpture that would symbolize the dunes, it would be fun to climb and play, lie on it in the summer or slide in the winter. Benches and sunbeds under the trees in this space are arranged in groups with views to different sides of the harbor.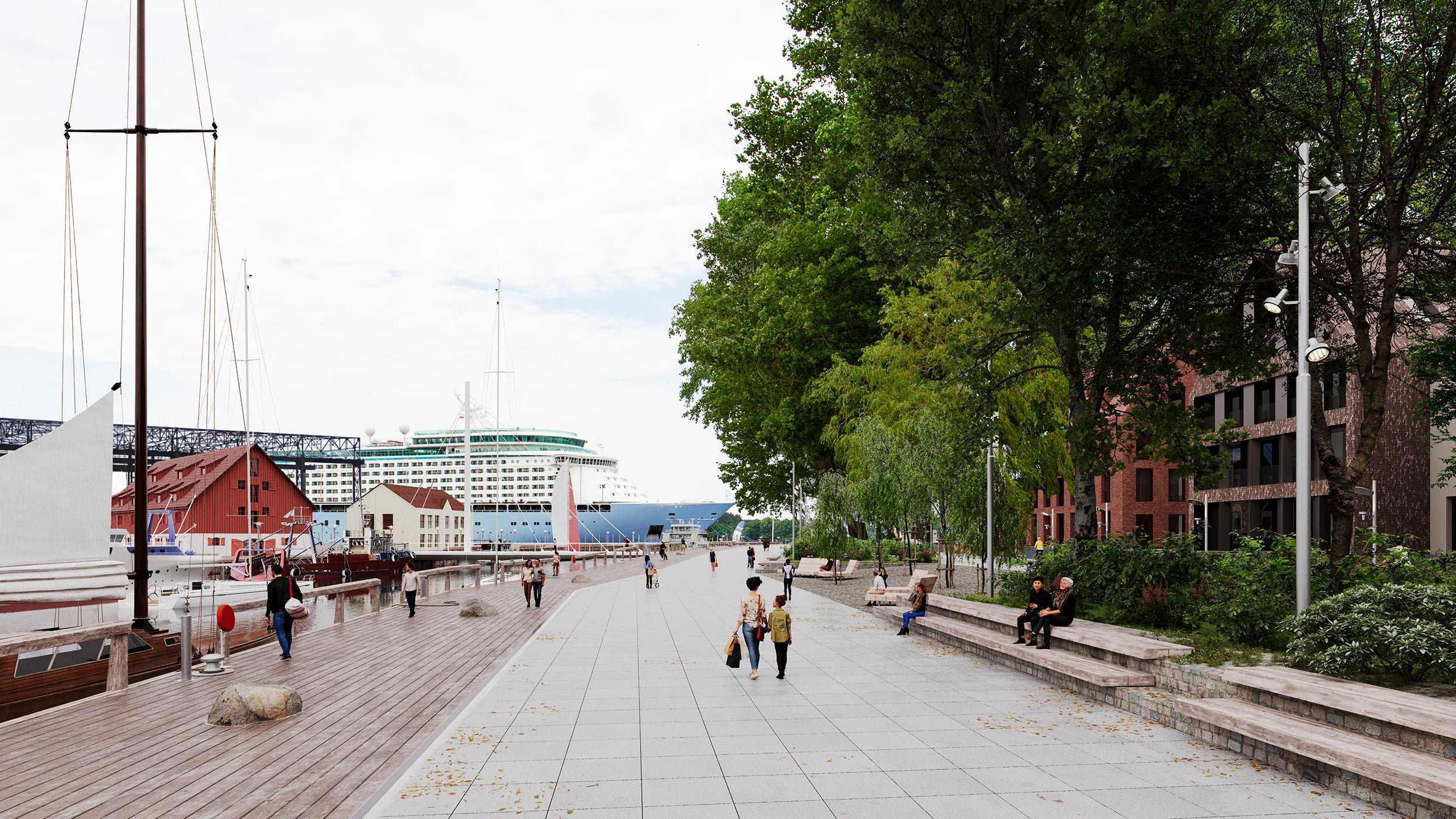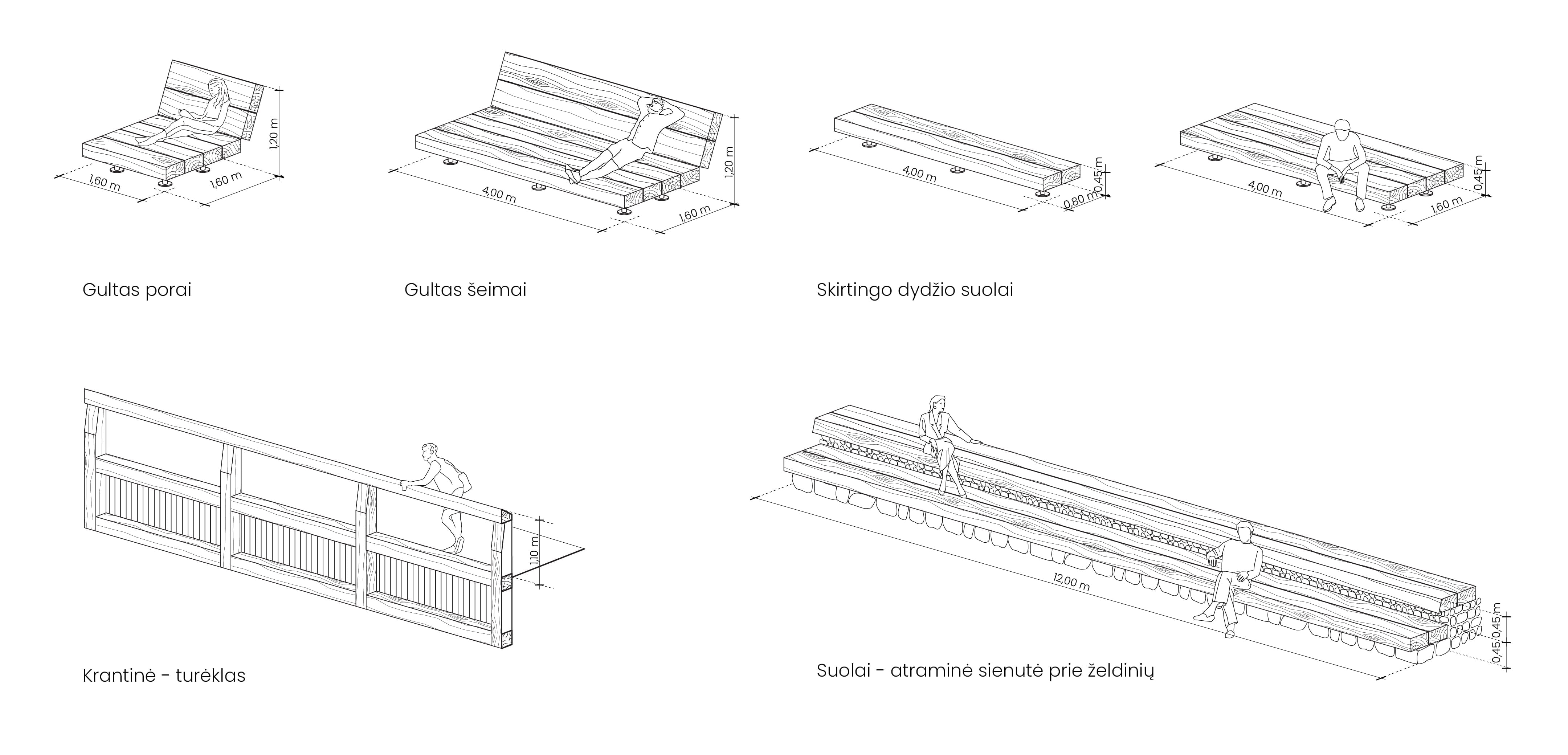 Client: Memelio miestas, Klaipėda city administration
Location: Klaipėda, Lithuania
Size of the territory: 2 ha
Year: 2022
Team: Justina Muliuolytė, Tadas Jonauskis, Lukas Kulikauskas, Jūratė Volkavičiūtė, Augustė Klimanskytė, Linas Ūsas
Renders: Visual Phenomena Studies