Vision for World Expo 2030 in Odessa
Organization of the world-class event World Expo changes the devel­opment of the city.
Odessa is a candidate city for the 2030 exhib­ition. Together with inter­na­tional teams of archi­tects, PUPA developed the concept of Odessa Expo 2030.
Despite the ongoing full scale invasion in the country, Odessa has submitted a bid and is an official candidate city to host the 2030 Expo. These events, which have been held since 1851, attract tens of millions of visitors and signi­fic­antly change the devel­opment of the city. But what should be the fate of the city after the expo finishes and how to sustainably use the buildings and the created infra­structure?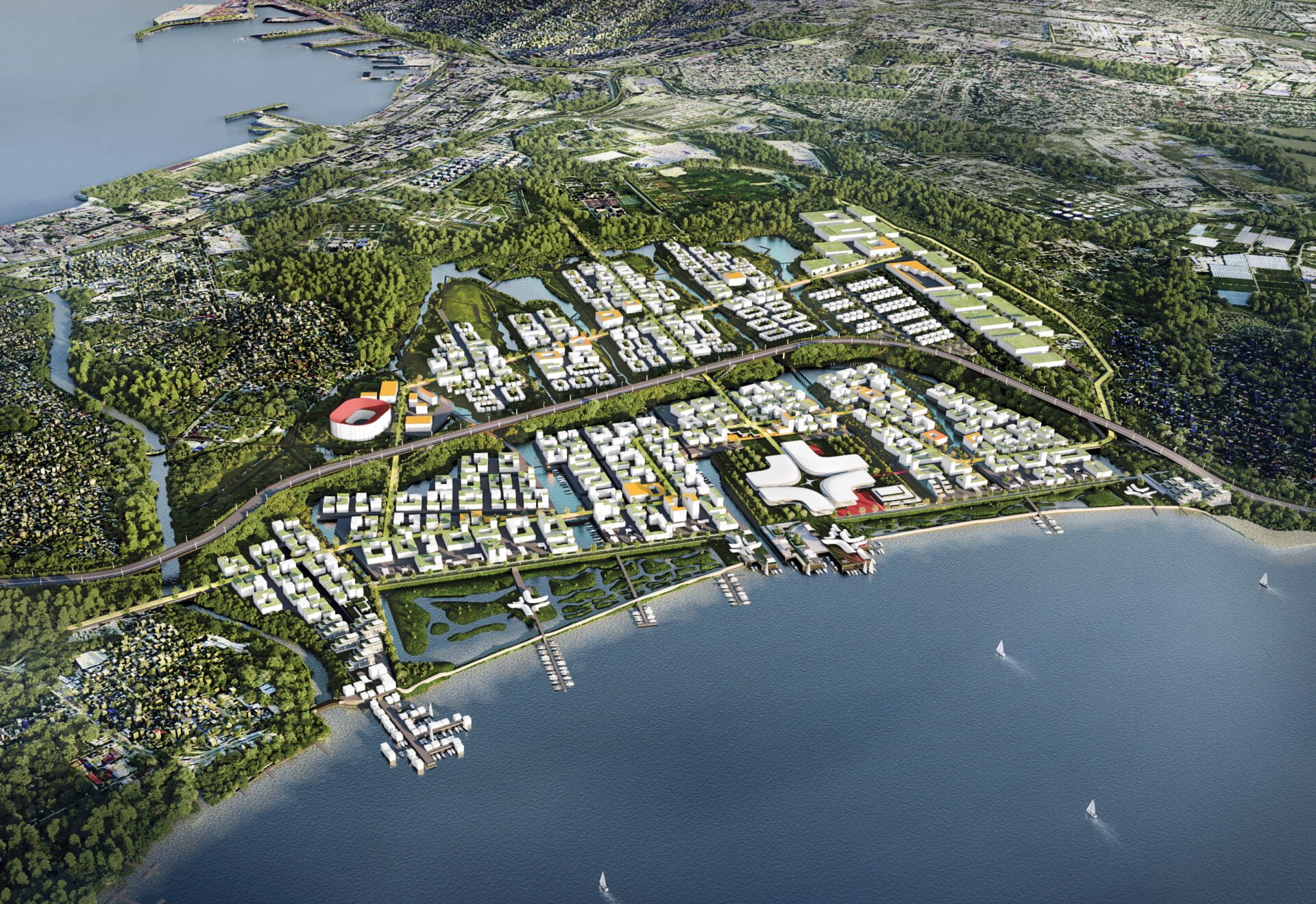 Odessa Expo is planned near the water – Khadzhibey estuary, located 10 km from the city center. The exhib­ition area extends along the water­front. The lead archi­tects, Zaha Hadid Architects, proposed a modular system of pavilions that could be used in other cities after the exhib­ition. Our role as urban planners was to solve the integ­ration of the territory in the city during the exhib­ition and to propose how to develop it after the end of the expo until 2050.
The area of ​​several hundred hectares between the city and the bay is a swampy area with many canals. That is a unique landscape, therefore the canals became an element forming the plan. New streets and resid­ential areas, parks are being created along the canals. The new roads, city ring road and the tram lines built for the Expo later serve for future developed resid­ential areas. The center of this new city district will be the expo area with quays, a port, and reused pavilion buildings.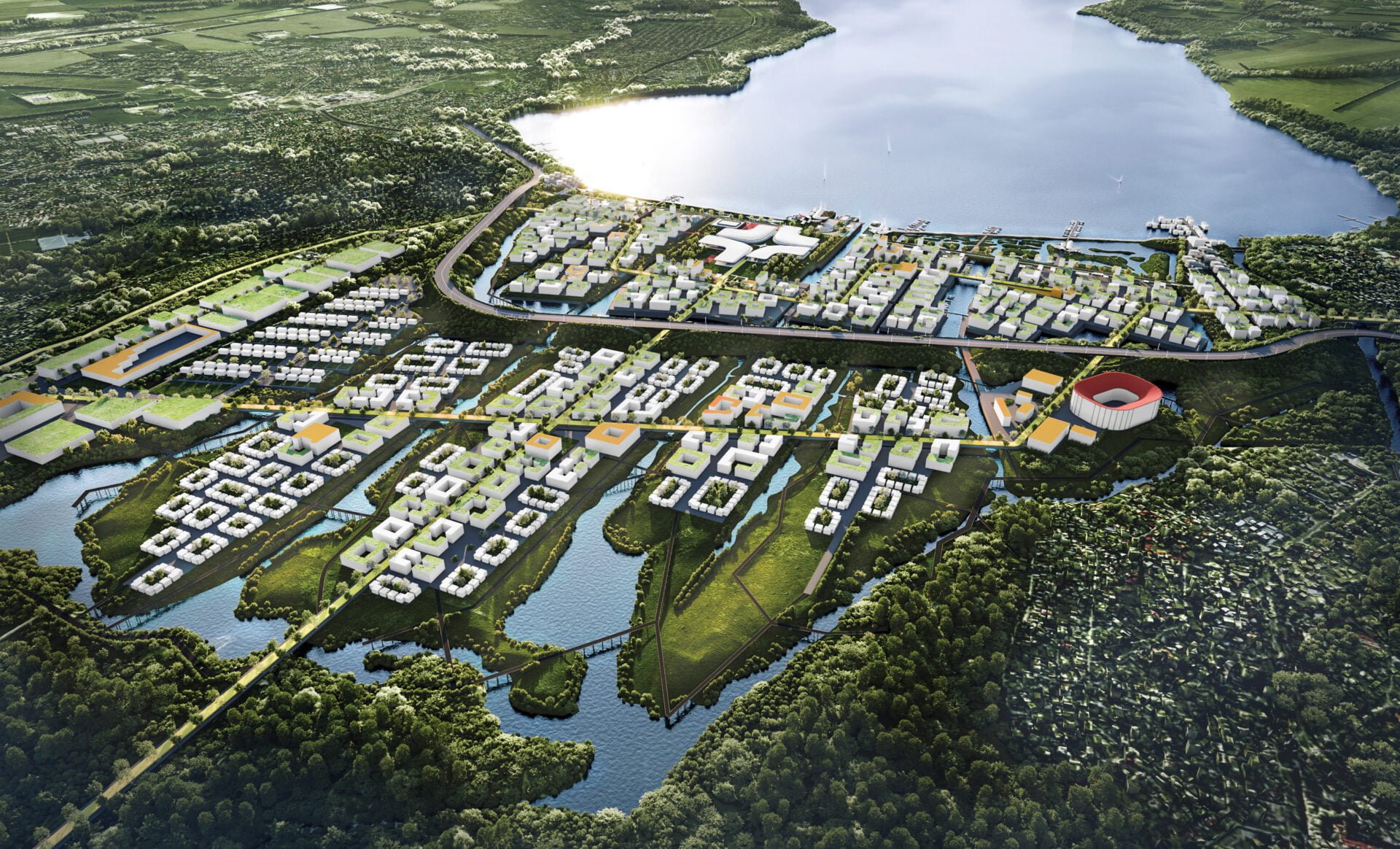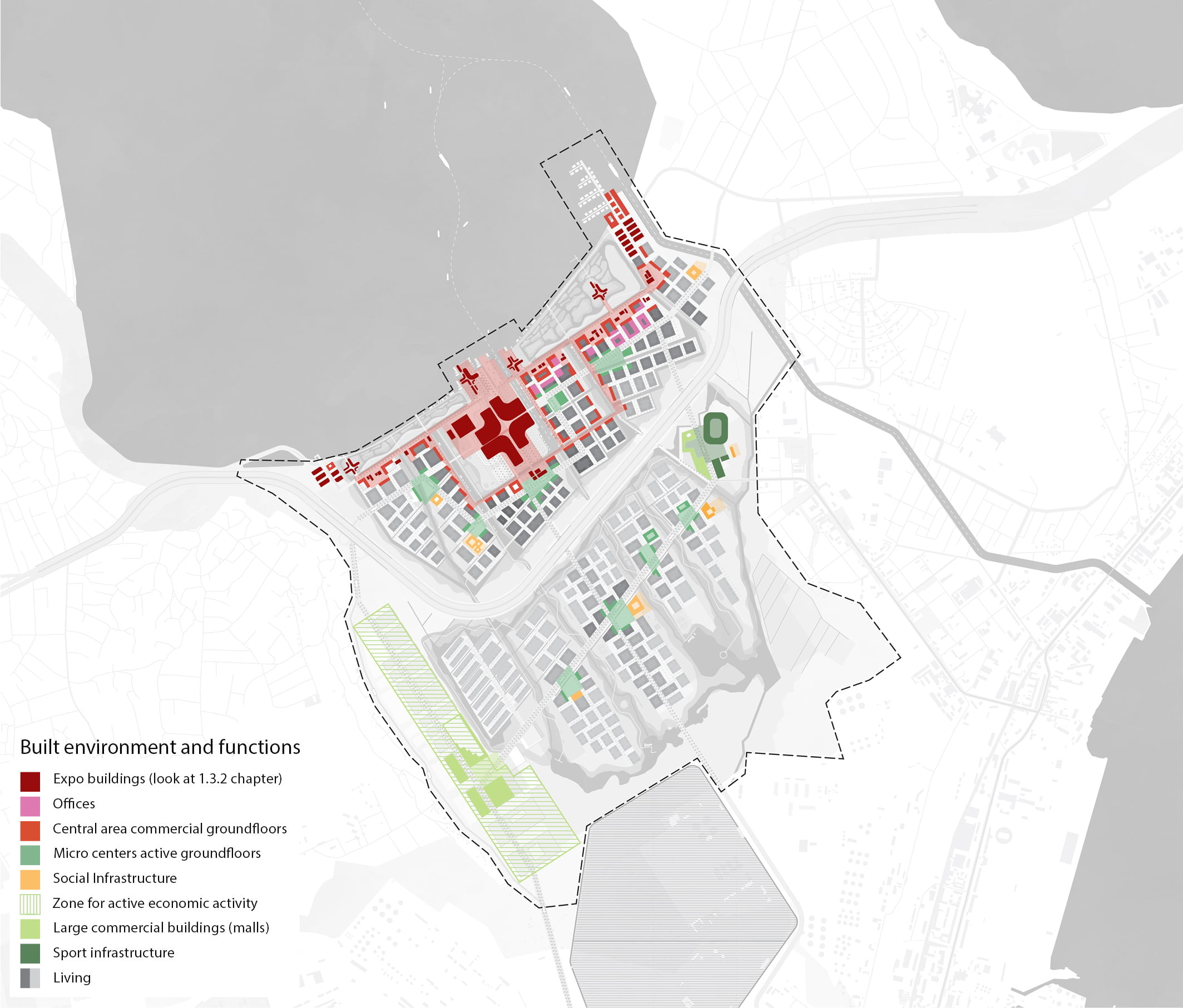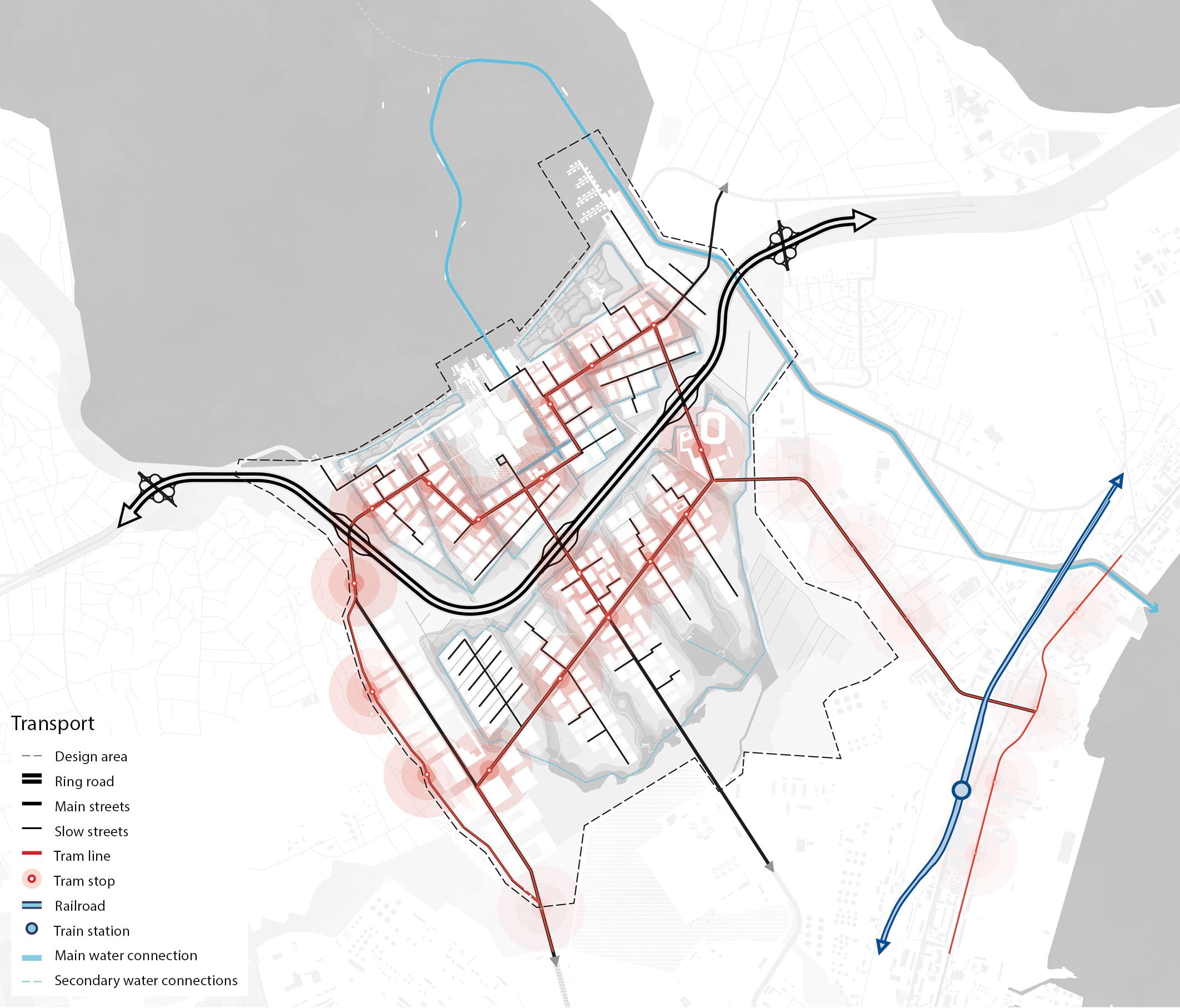 Client: Civic Council of the EXPO 2030 Odesa
Location: Odesa, Ukraina
Size of the territory: 600 ha
Year: 2022
PUPA role urban plan and concept for devel­opment after the expo until 2050
PUPA team: Tadas Jonauskis, Lukas Kulikauskas, Justina Muliuolytė, Hristina Sekuloska
Odesa World Expo 2030 team: CIVITTA ( contractor for dossier devel­opment), TopLead (designer of the dossier), Zaha Hadid Architects (masterplan concept and design visual­isation), Lord Cultural Resources (venue planning), West 8 (landscape design), Cundall (on-site trans­port­ation and mobility), Atelier Ten (sustain­ab­ility), PUPA.Life over space (urban planning), Jaanika Merylo, Atelier Ten (smart expo strategy), Gres Todorchuk (prelim­inary concept devel­opment), Gerd Leonard (EXPO theme ideation and concep­tu­al­iz­ation), GN Consulting (commu­nic­ation strategy devel­opment), ZHA CODE (modularity studies). Images- MIR, NORVISKA, JK Lab Architects, Zaha Hadid Architects, Pixelguardian.