Vision for World Expo 2030 in Odessa
Organization of the world-class event World Expo changes the development of the city.
Odessa is a candidate city for the 2030 exhibition. Together with international teams of architects, PUPA developed the concept of Odessa Expo 2030.
Despite the ongoing full scale invasion in the country, Odessa has submitted a bid and is an official candidate city to host the 2030 Expo. These events, which have been held since 1851, attract tens of millions of visitors and significantly change the development of the city. But what should be the fate of the city after the expo finishes and how to sustainably use the buildings and the created infrastructure?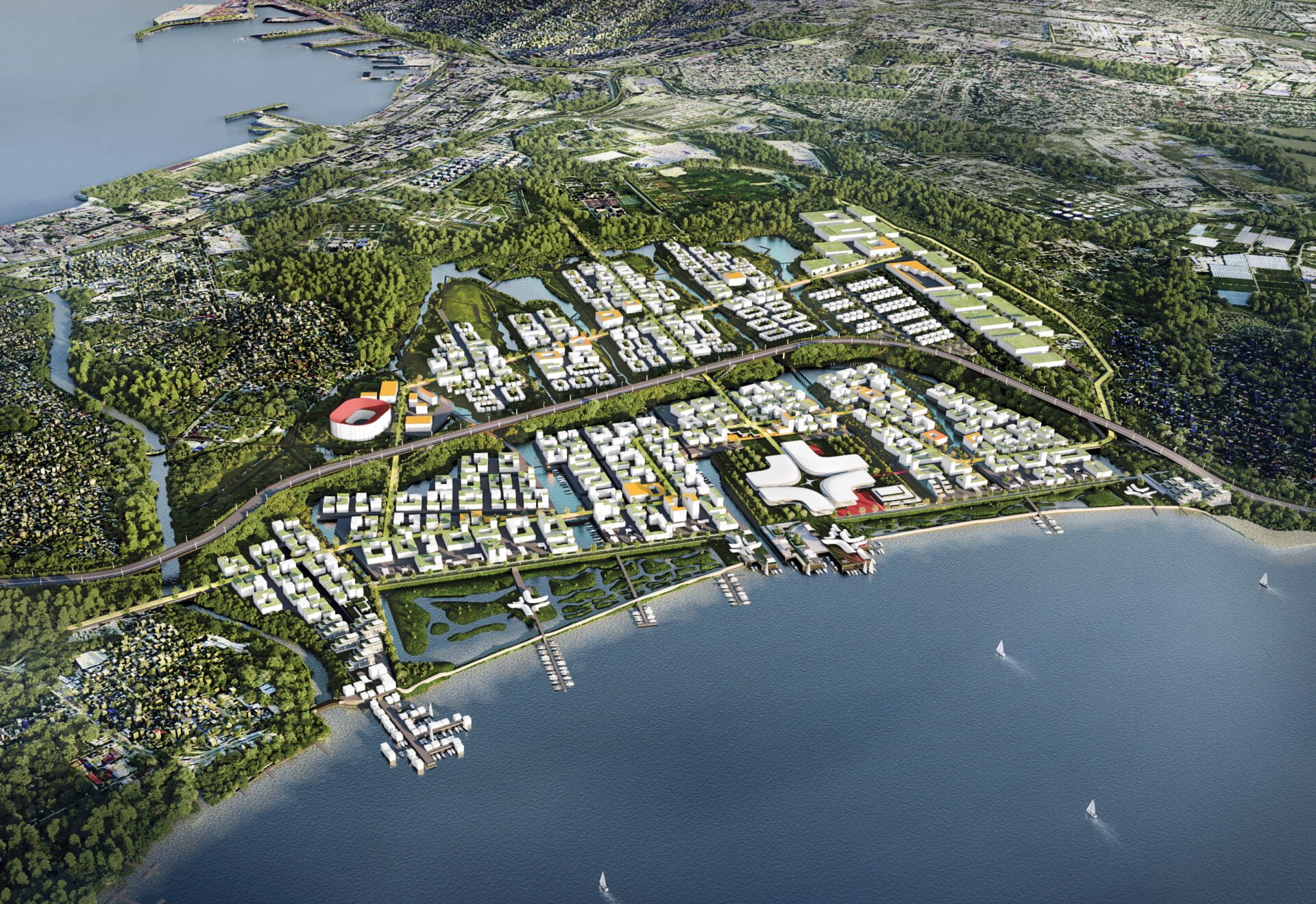 Odessa Expo is planned near the water - Khadzhibey estuary, located 10 km from the city center. The exhibition area extends along the waterfront. The lead architects, Zaha Hadid Architects, proposed a modular system of pavilions that could be used in other cities after the exhibition. Our role as urban planners was to solve the integration of the territory in the city during the exhibition and to propose how to develop it after the end of the expo until 2050.
The area of ​​several hundred hectares between the city and the bay is a swampy area with many canals. That is a unique landscape, therefore the canals became an element forming the plan. New streets and residential areas, parks are being created along the canals. The new roads, city ring road and the tram lines built for the Expo later serve for future developed residential areas. The center of this new city district will be the expo area with quays, a port, and reused pavilion buildings.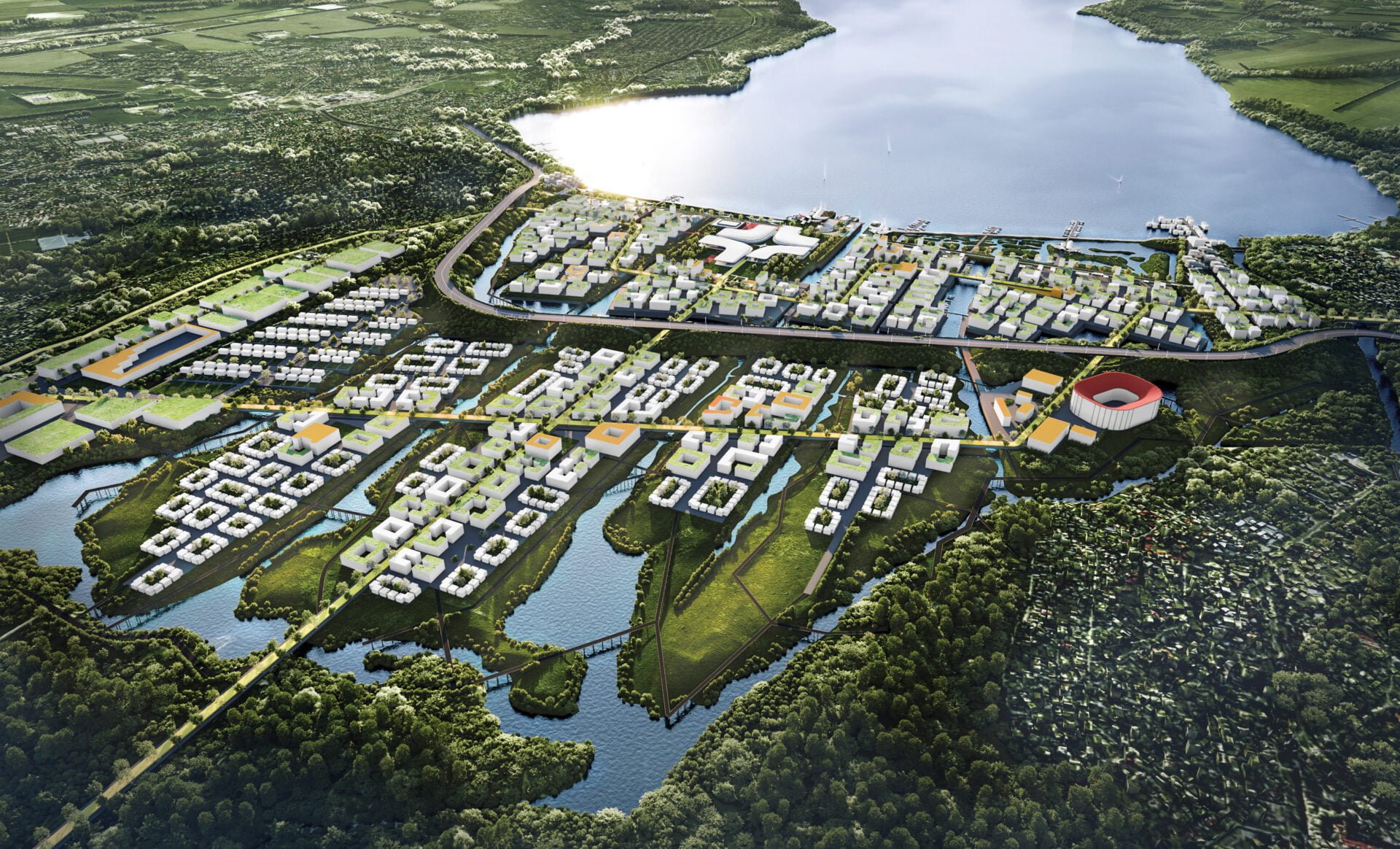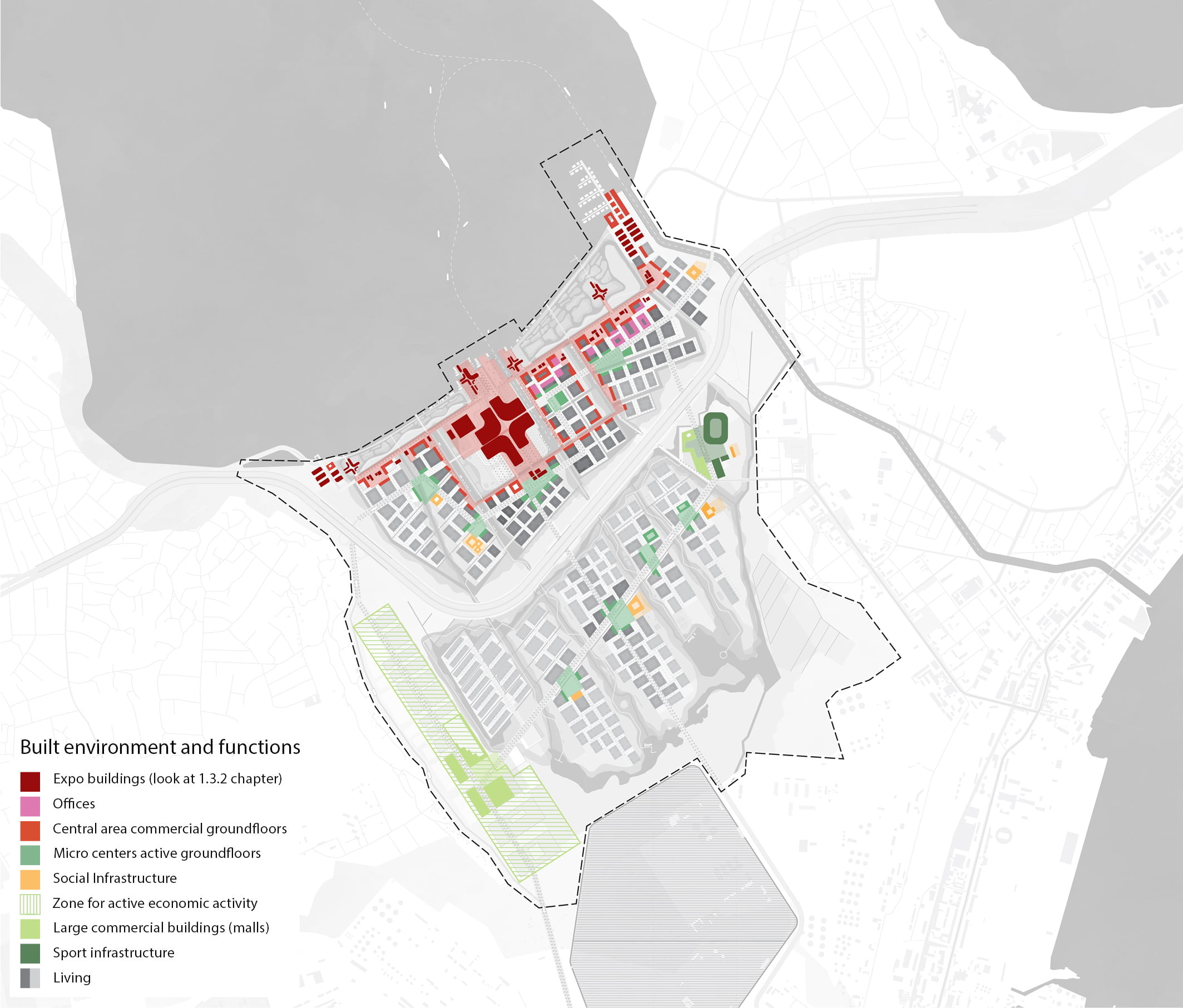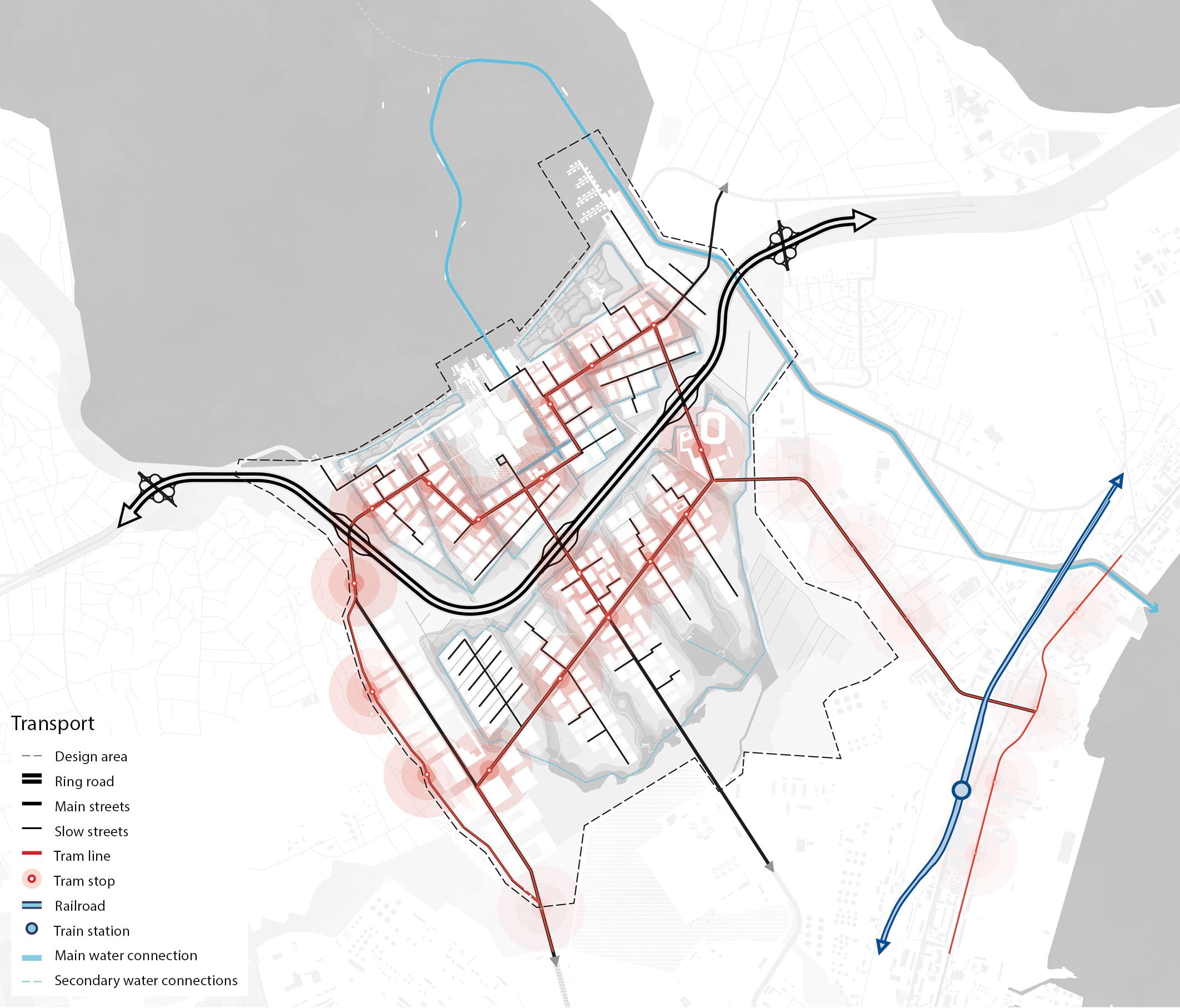 Client: Civic Council of the EXPO 2030 Odesa
Location: Odesa, Ukraina
Size of the territory: 600 ha
Year: 2022
PUPA role urban plan and concept for development after the expo until 2050
PUPA team: Tadas Jonauskis, Lukas Kulikauskas, Justina Muliuolytė, Hristina Sekuloska
Odesa World Expo 2030 team: CIVITTA ( contractor for dossier development), TopLead (designer of the dossier), Zaha Hadid Architects (masterplan concept and design visualisation), Lord Cultural Resources (venue planning), West 8 (landscape design), Cundall (on-site transportation and mobility), Atelier Ten (sustainability), PUPA.Life over space (urban planning), Jaanika Merylo, Atelier Ten (smart expo strategy), Gres Todorchuk (preliminary concept development), Gerd Leonard (EXPO theme ideation and conceptualization), GN Consulting (communication strategy development), ZHA CODE (modularity studies). Images- MIR, NORVISKA, JK Lab Architects, Zaha Hadid Architects, Pixelguardian.