KIWI – an inter­active tool for communities
How can smart techno­logies help communities contribute to a more sustainable urban envir­onment?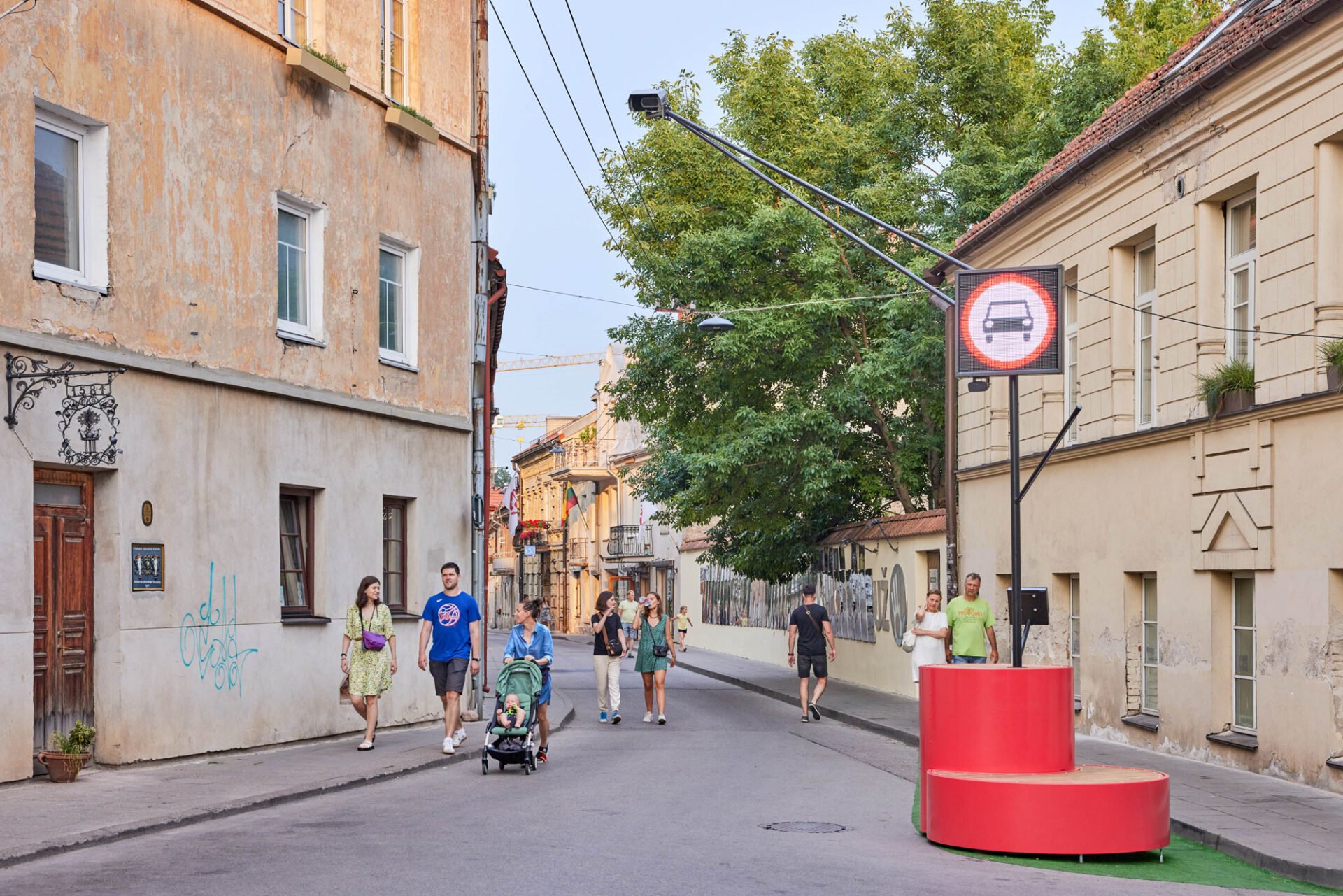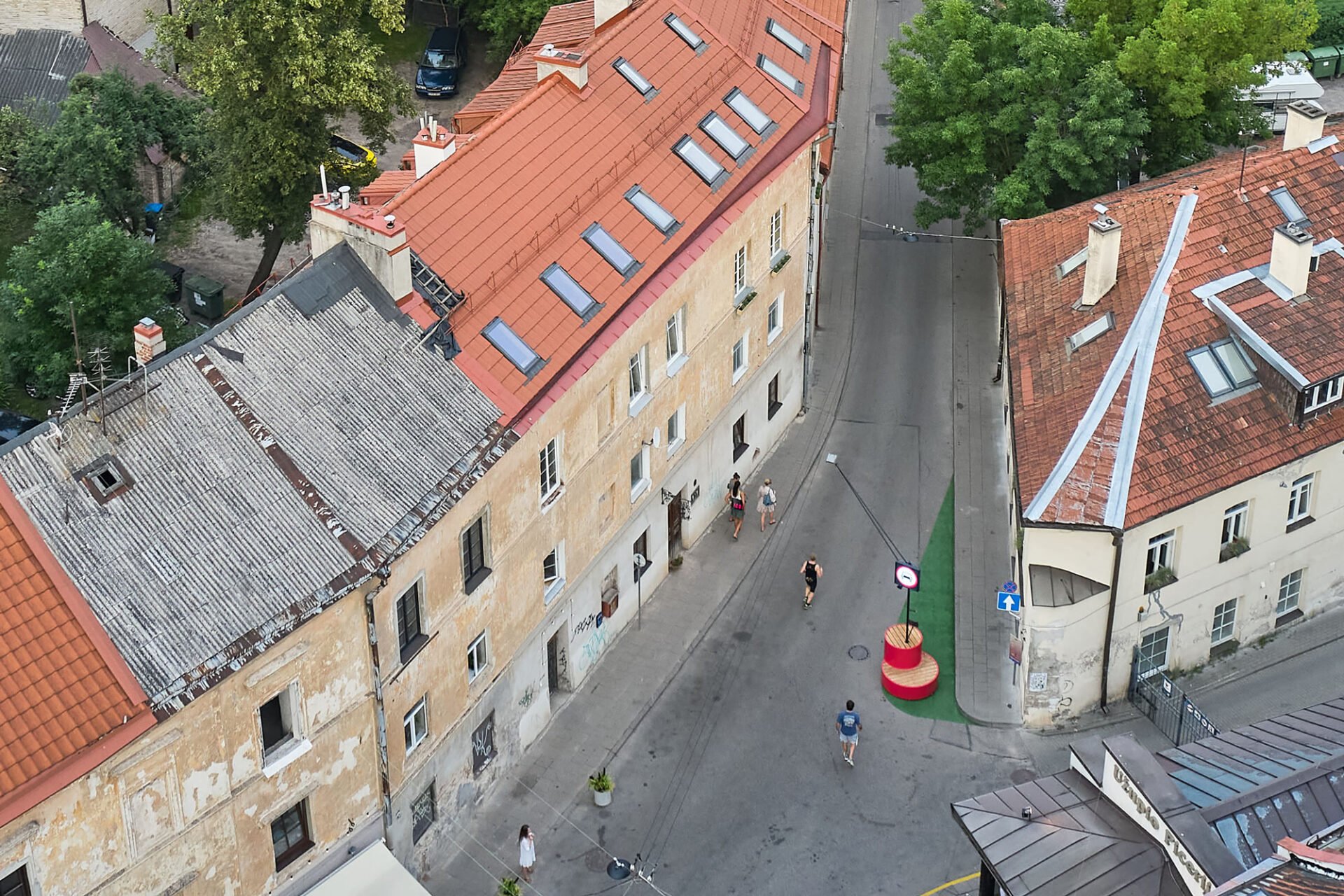 Our KIWI app and website is a dedicated tool to reduce the negative impacts of pollution and noise in cities and empower communities to create their own envir­onment. How is this done? Residents of a block or street can register on the platform, democrat­ically propose ideas and make decisions that are relevant to the whole community, and then the smart signs help to implement these decisions by organ­ising traffic or reorgan­ising the block's public spaces.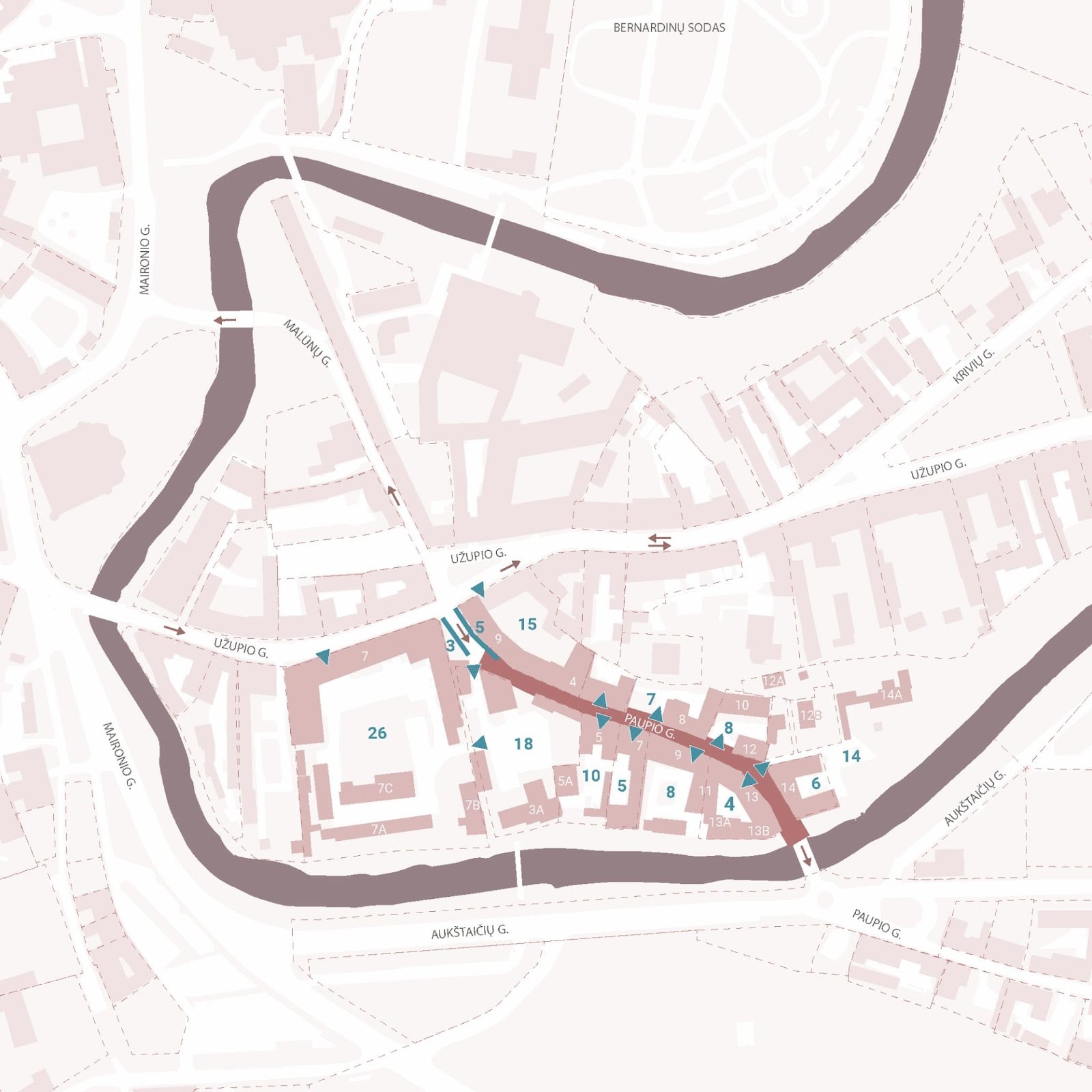 The KIWI platform was tested in the summer of 2021 in Užupis, Vilnius. During the platform's testing period, the Paupio street section saw a signi­ficant reduction in car traffic and a safer pedes­trian exper­ience. Now we are looking to extend the platform to other cities.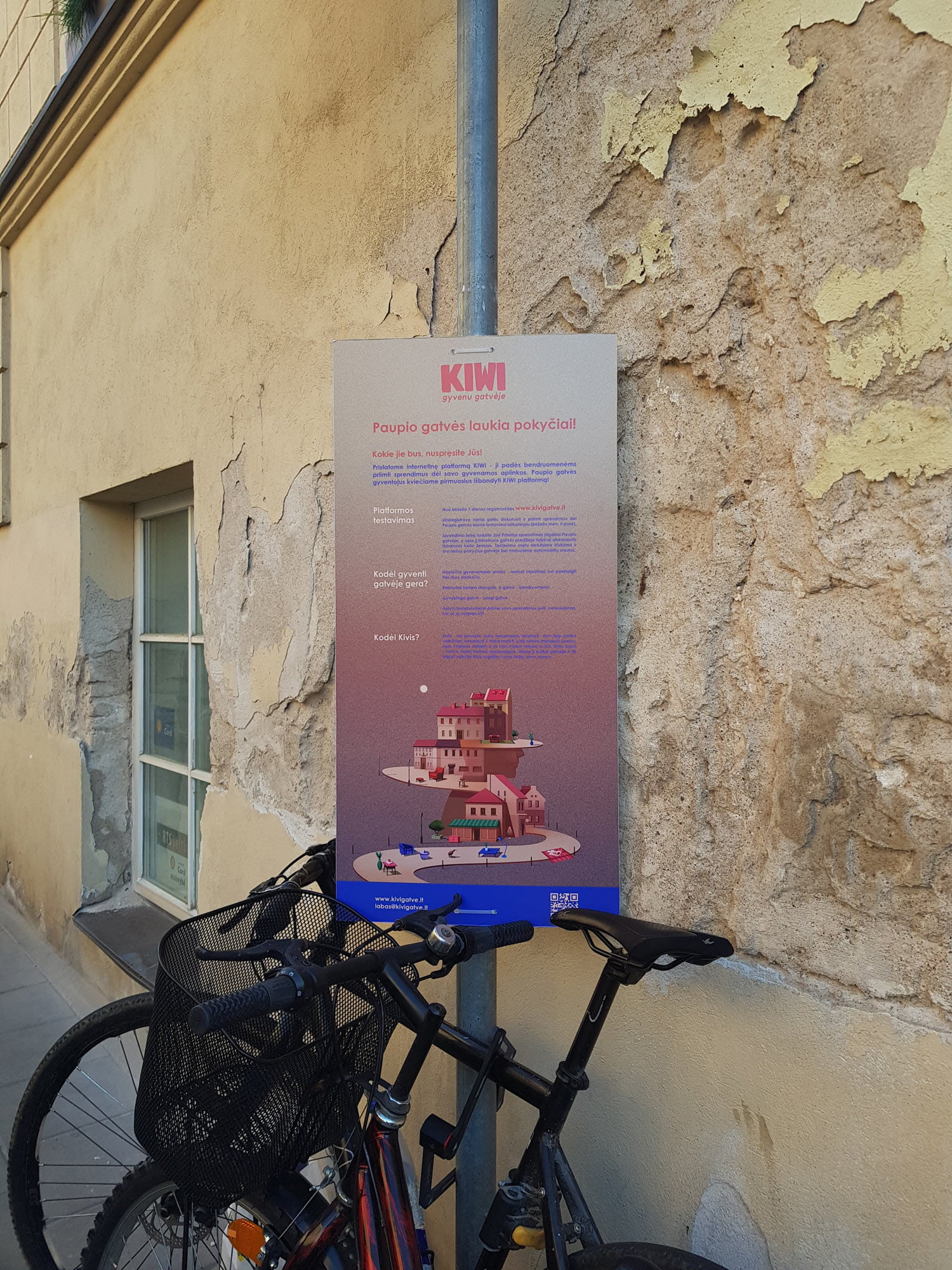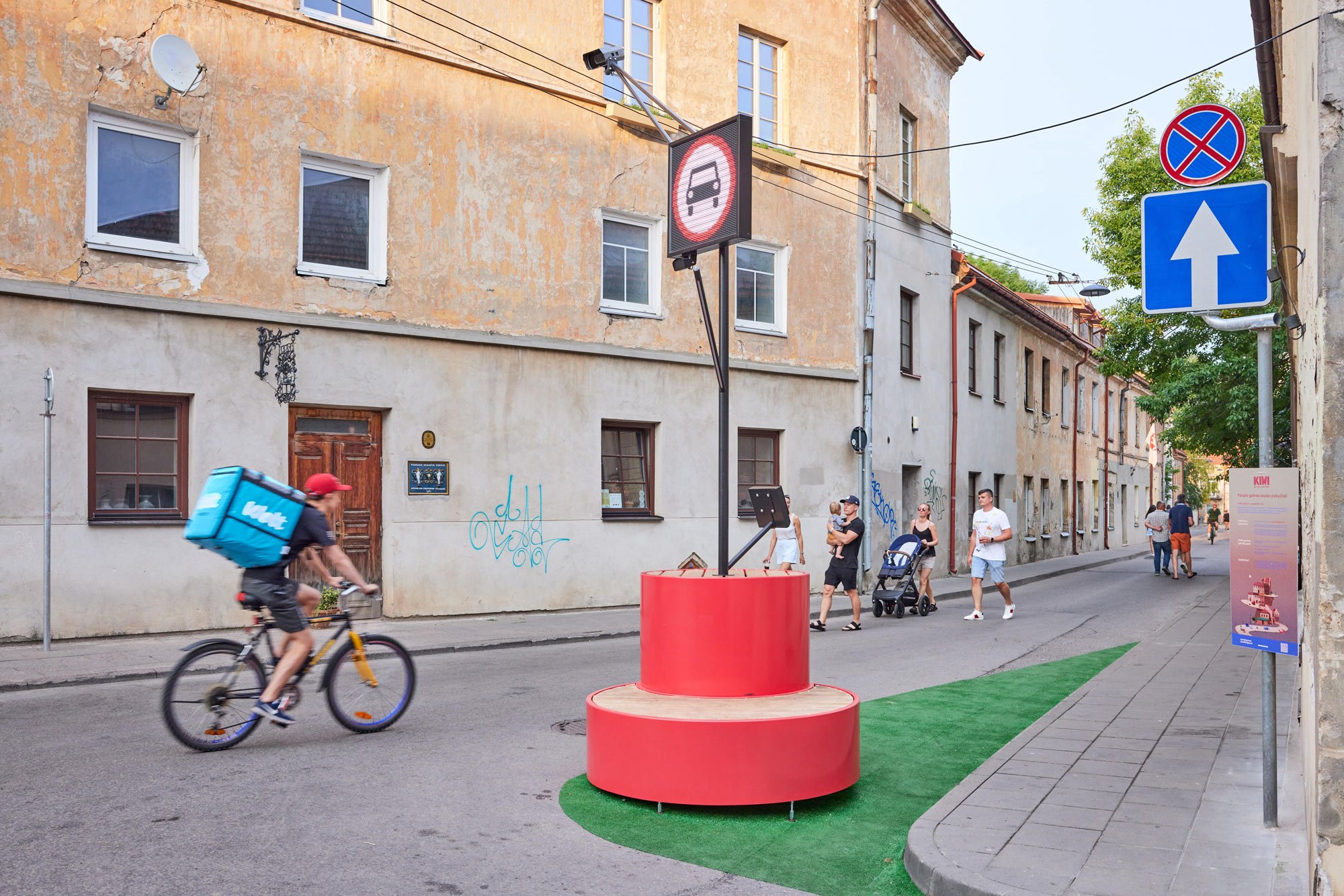 Client: Agency for Science, Innovation and Technology (MITA), Vilnius City Municipality
Product: A concept and testing of an inter­active tool-app with residents of Užupis
Year: 2021
Project website: kivigatve.lt
Team: Tadas Jonauskis, Audinga Andruškevičiūtė, Vytautas Taujanskas, Rūta Vitkutė, Justina Muliuolytė
Photos: Norbert Tukaj