Vision for a housing estate in Mažeikiai
How to create lively public spaces and cozy courtyards in a modernist large scale housing estate? And where to park cars? 
We solved these questions while preparing the feasibility study of Gabija and Sodų quarters in Mazeikiai.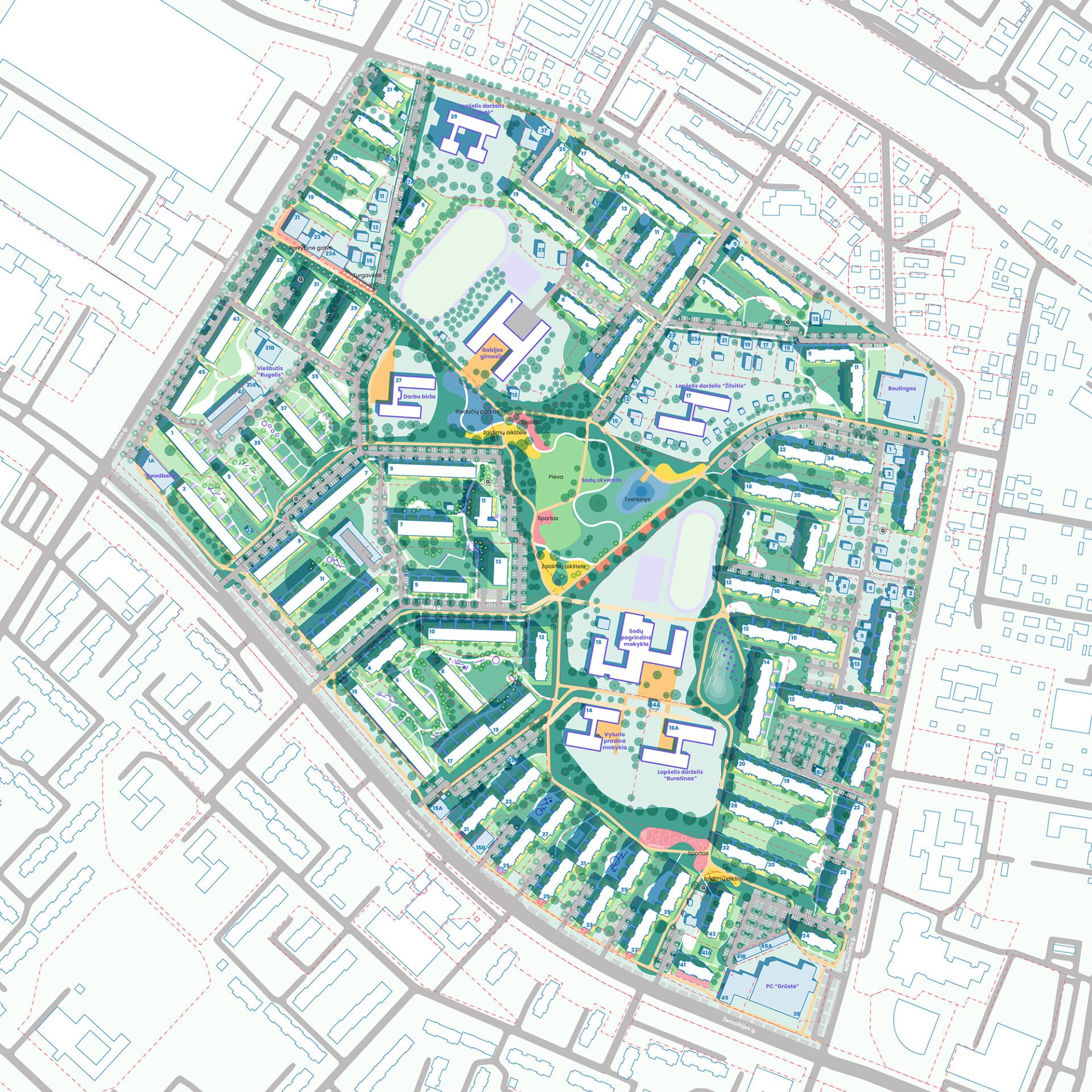 The residential district built in the 70s is dominated by block apartment houses, and has a population of 9.5 thousand. There is a popular green space - Sodų triangle park, many educational and public institutions, services and commerce. As in other modernist housing estates in Lithuanian cities, we face challenges: renovation of buildings is carried out individually without fundamentally rethinking the structure of the district, the environment is outdated, there is a lack of parking spaces.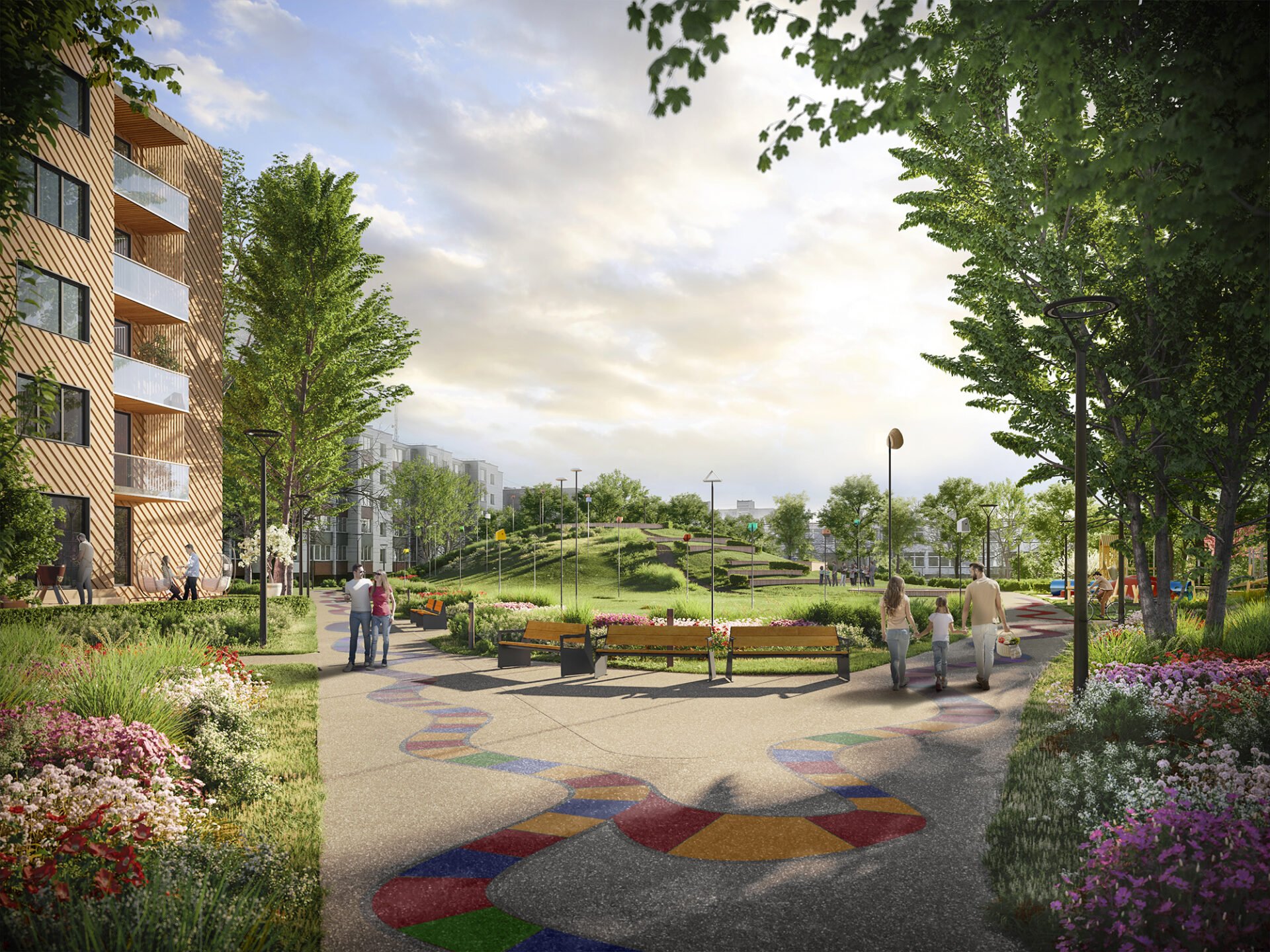 While preparing the vision of the territory, we proposed how to create public spaces responding to the needs of all residents, how to connect the public spaces with pedestrian and bicycle paths, we also proposed basic principles on how to reorganize courtyards, parking lots, and plant new greenery. The document includes recommendations for the territory of the municipality - public spaces, and residents' plots - courtyards of apartment buildings.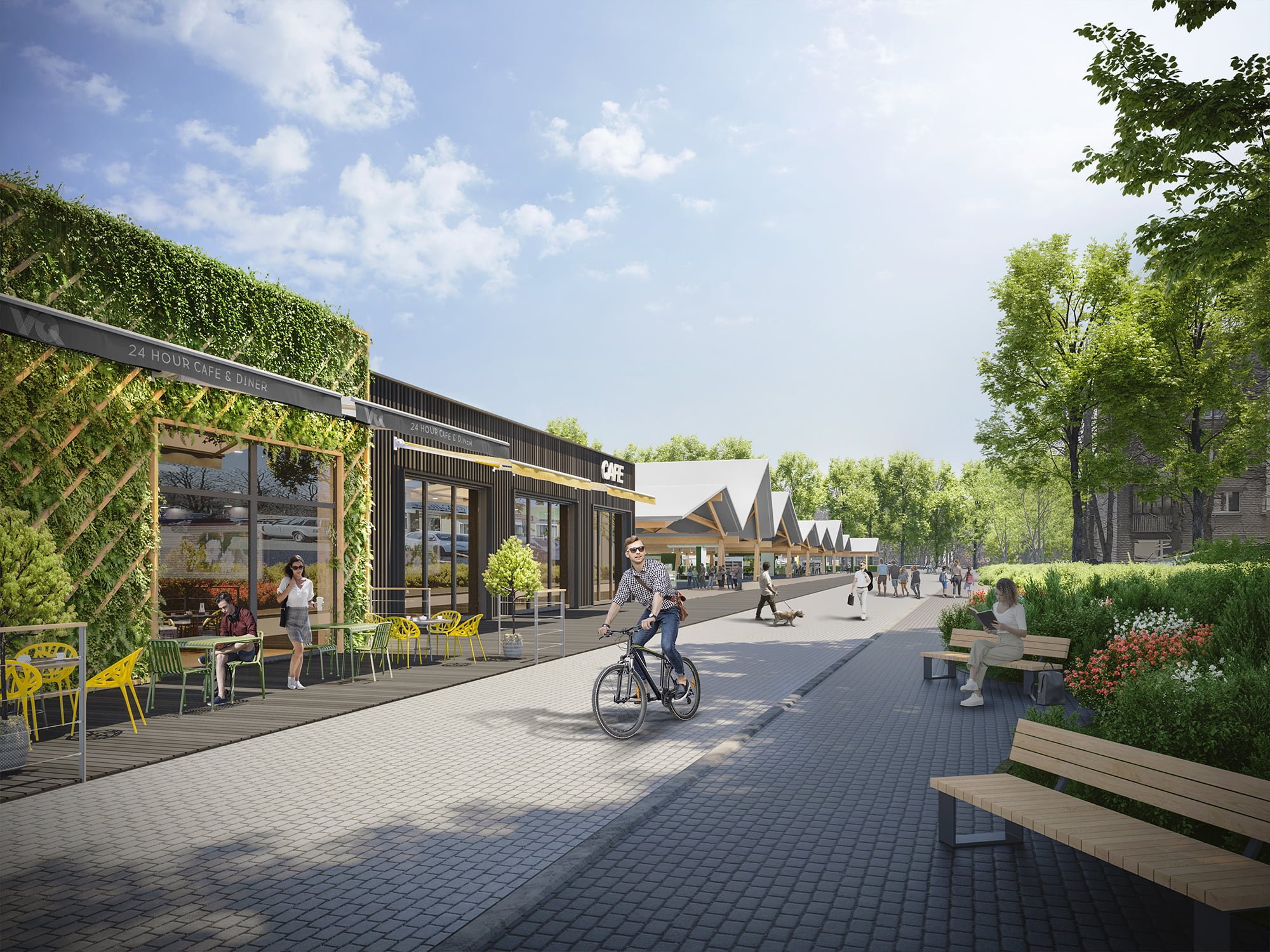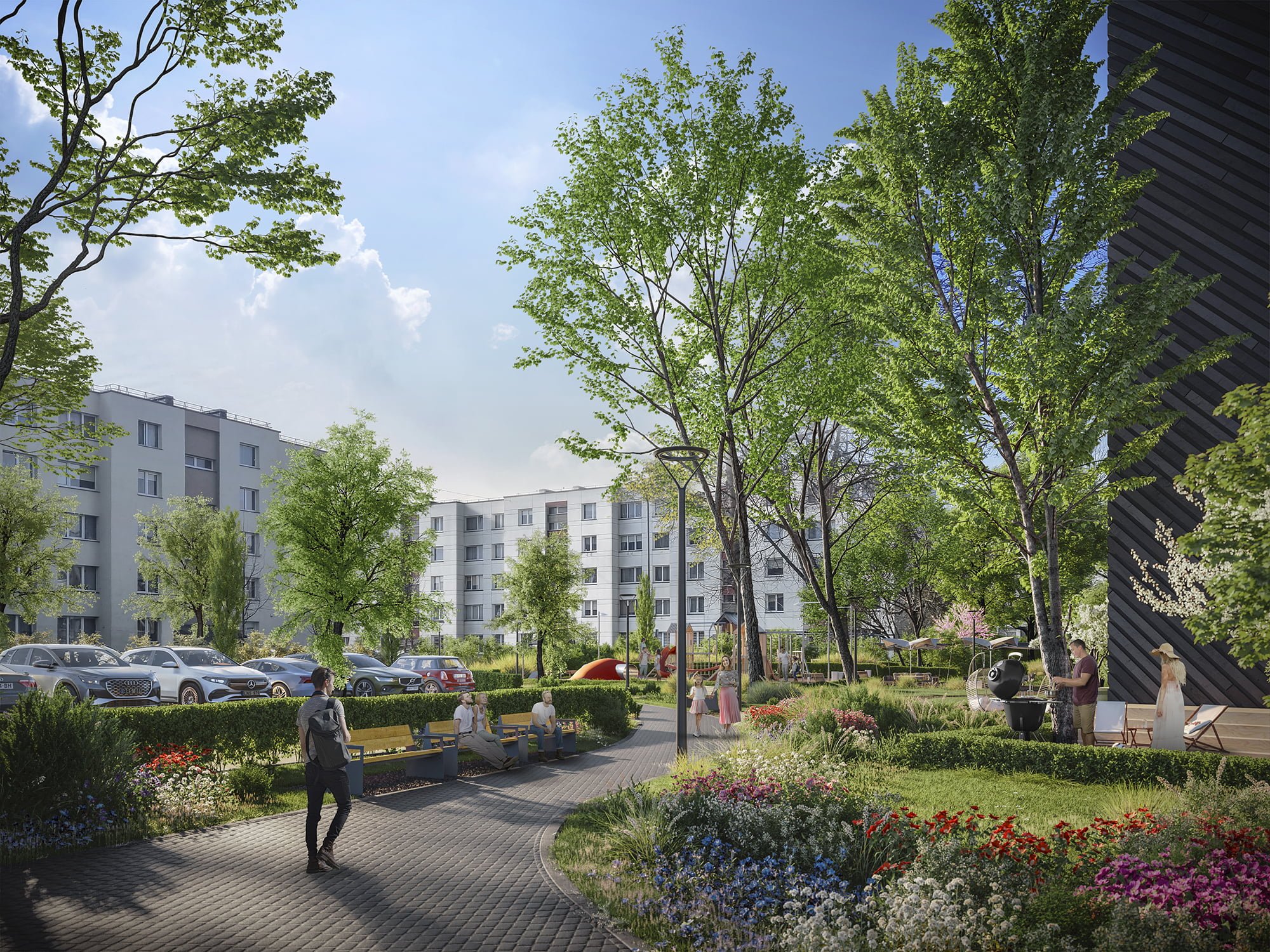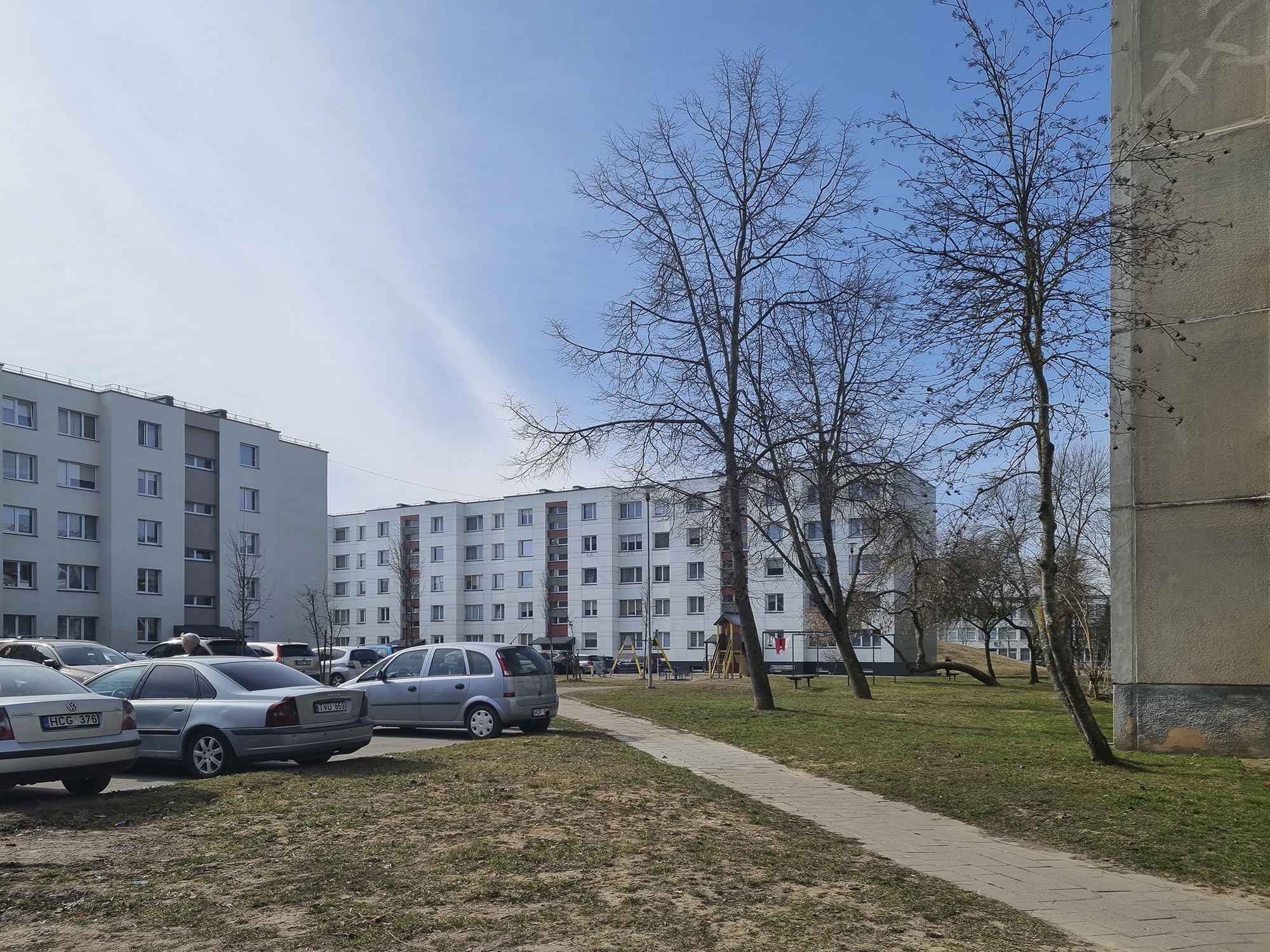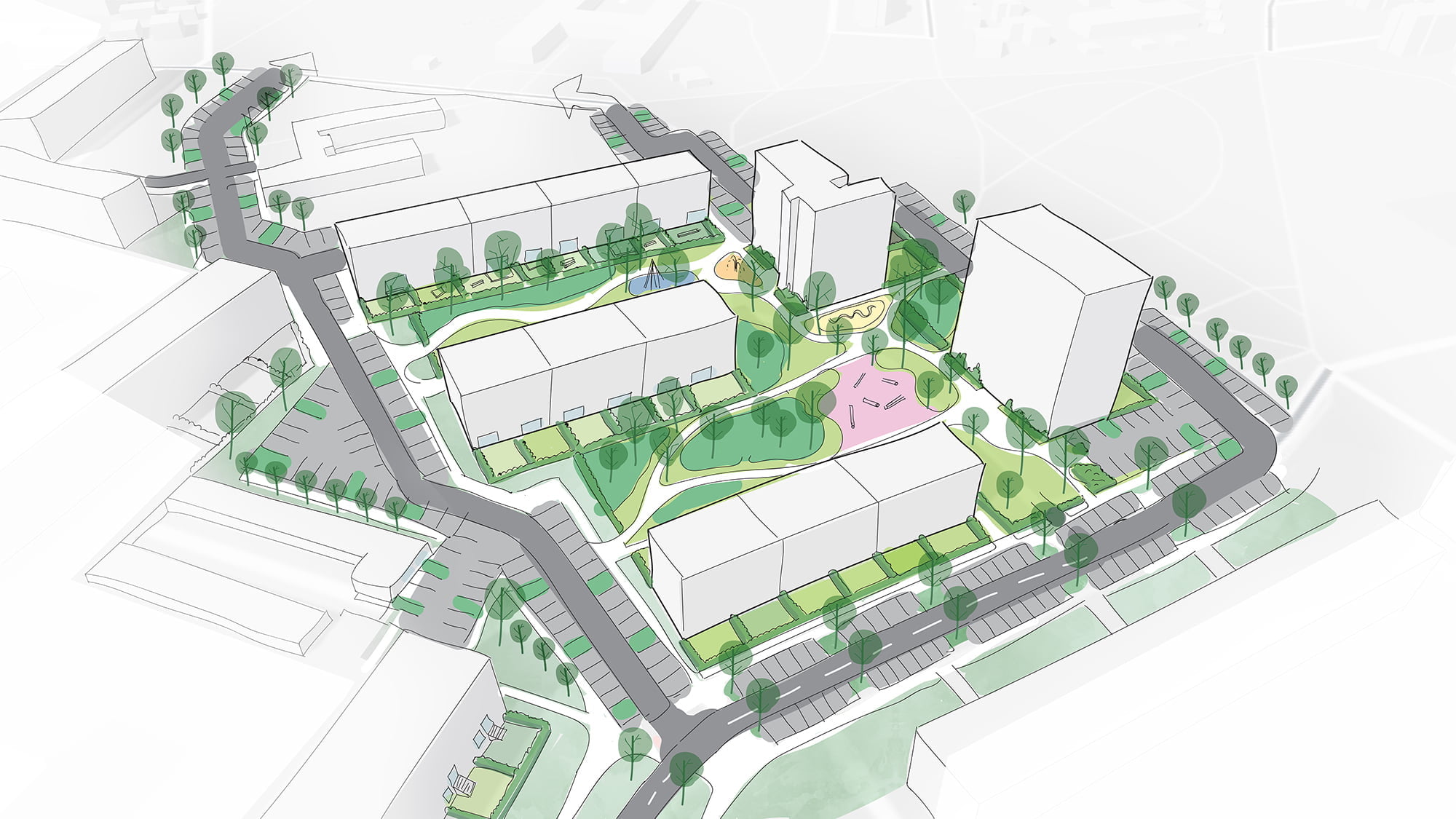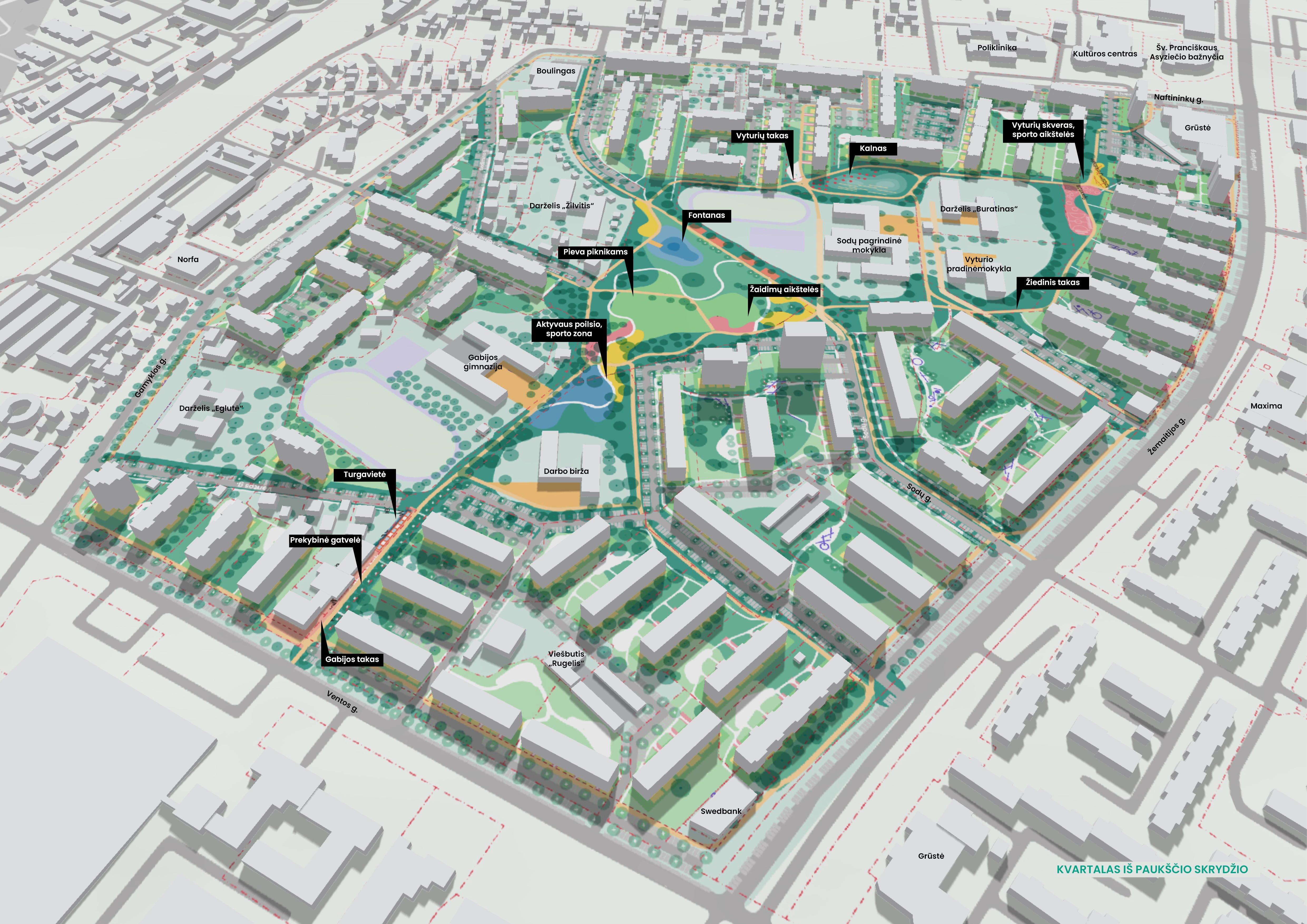 Client: Mažeikiai district municipality
Location: Mažeikiai, Lithuania
Size of the territory: 56 ha
Year: 2022
Team: Justina Muliuolytė, Audinga Andruškevičiūtė, Hristina Sekuloska, Tadas Jonauskis, Lukas Kulikauskas