Ukmergės gatvės ir viešųjų erdvių vizija
The Ukmergės street in Vilnius is one of the key arteries of the city, connecting the downtown with residential areas, the A2 motorway and other major cities.
Around 50,000 vehicles pass through it every day, many business, shopping and service centres are located here. The street acts as a centre for the surrounding districts, but it does not look like one: it is dominated by asphalt and cars and is not very safe for pedestrians. How to change this?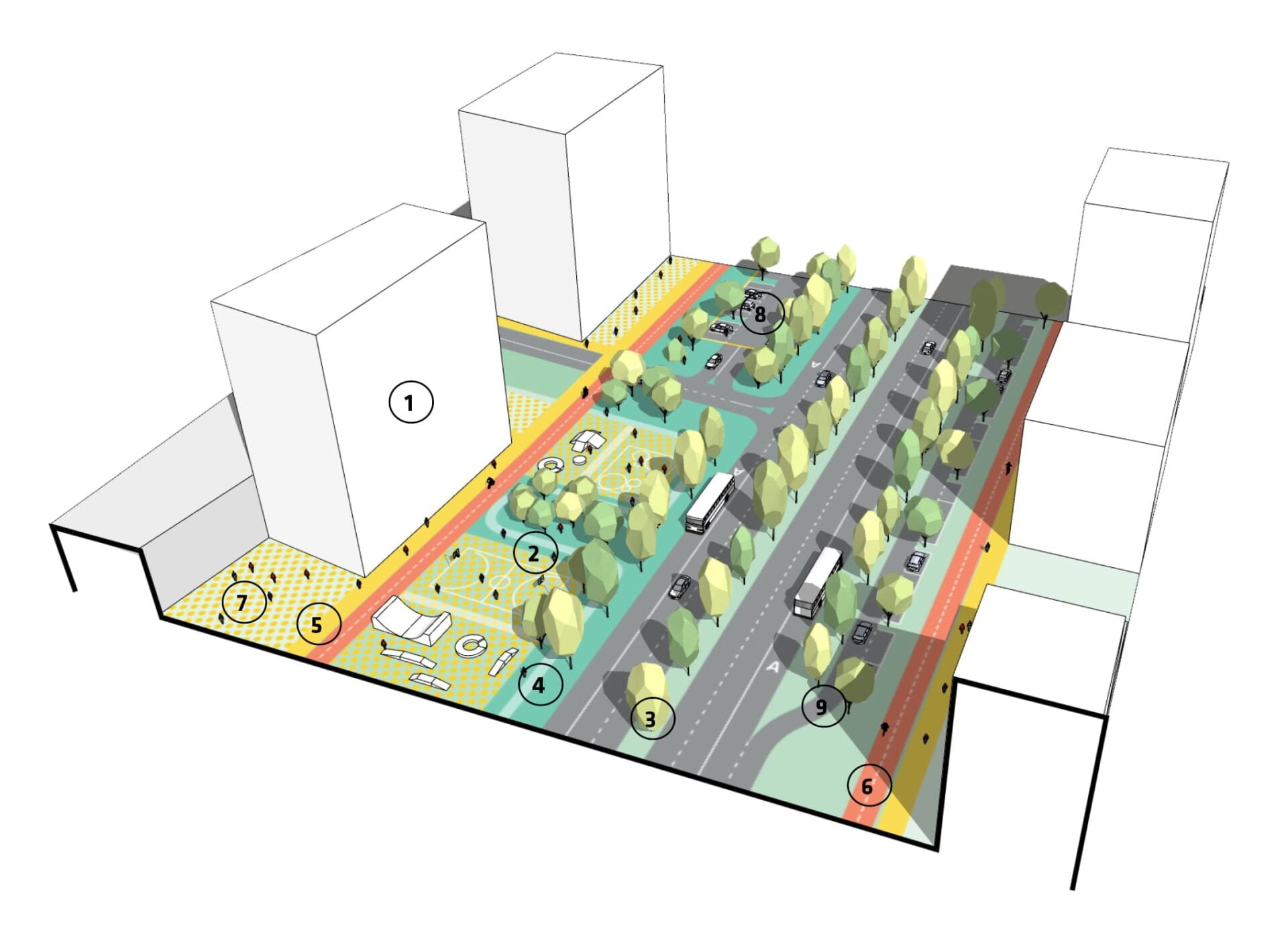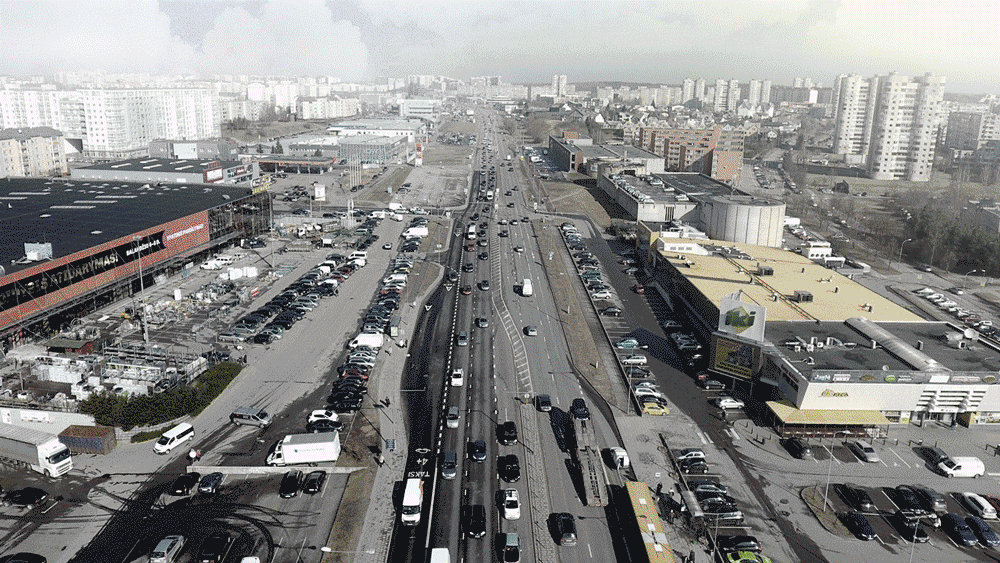 We developed a vision for the Ukmergė street with the aim to transform it into a linear centre of the city. In this vision, we defined guidelines on creating an urban street character. We outlined how the profile of the street and traffic should change, where pedestrian paths, bicycle paths, plantings and public spaces should be, how the build-up character should change.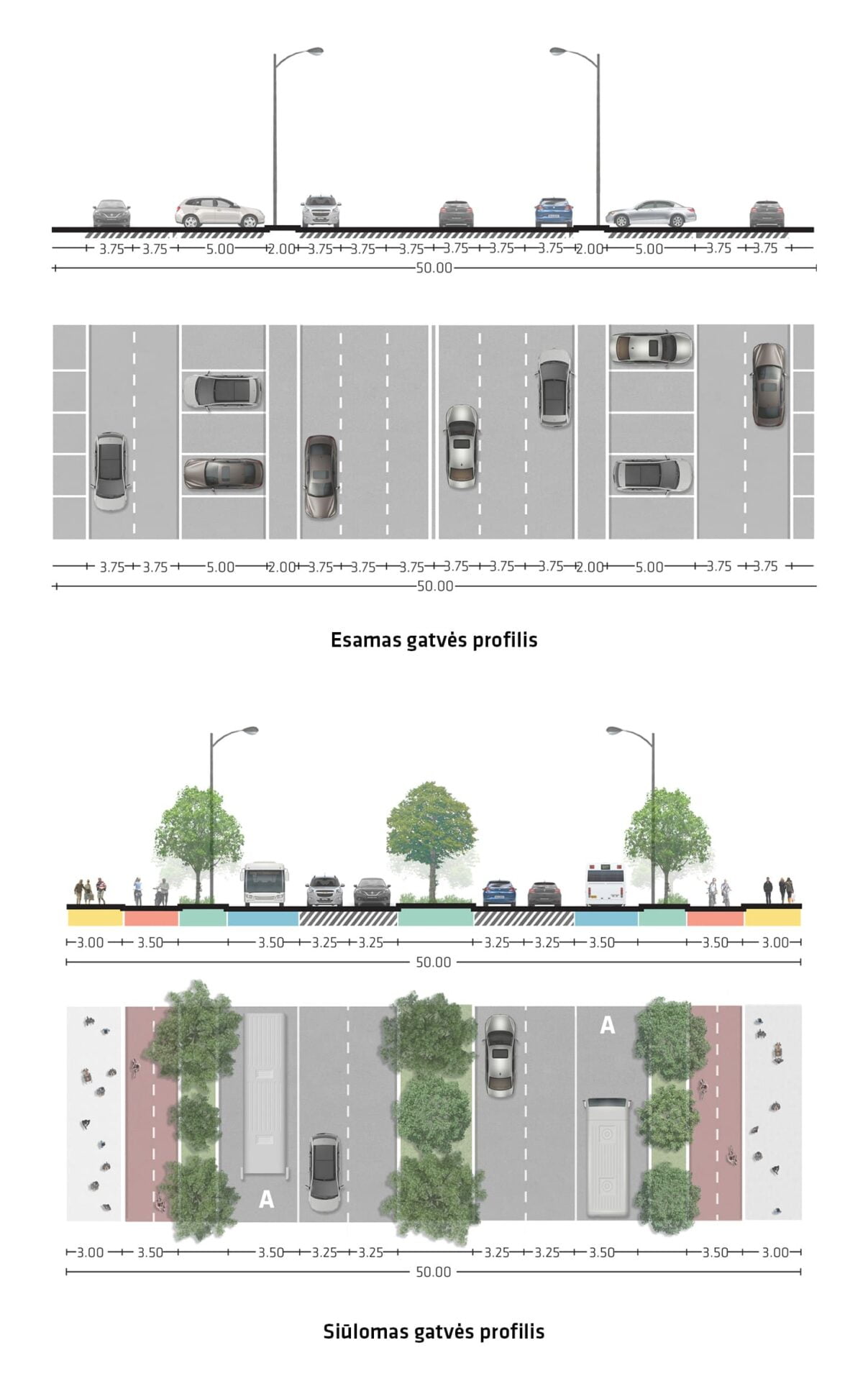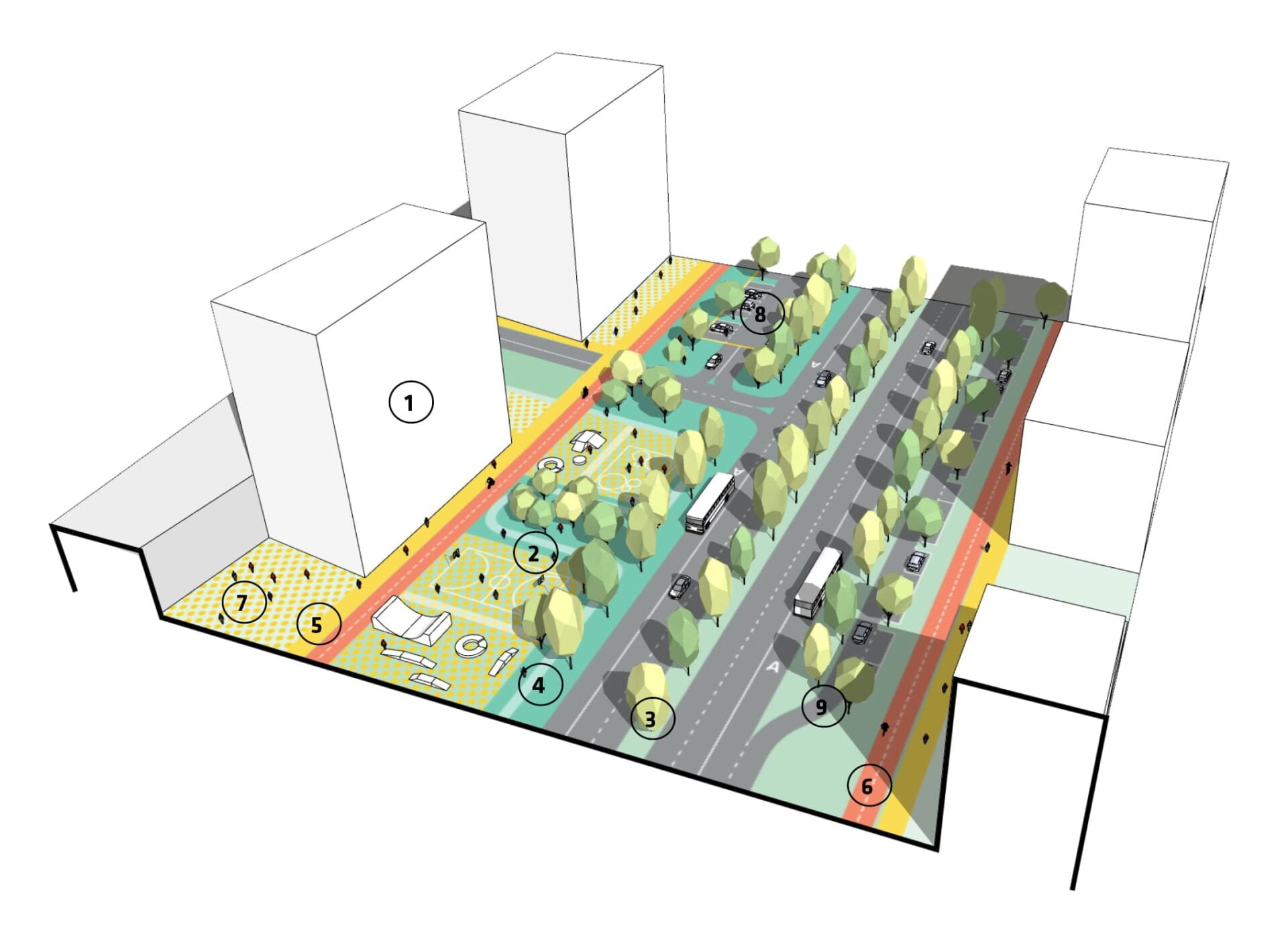 The detailed solutions cover a 4.5 km long section of the Ukmergės street, an area of 110 ha. In line with our vision, the municipality has already started planting the green areas and laying the paths.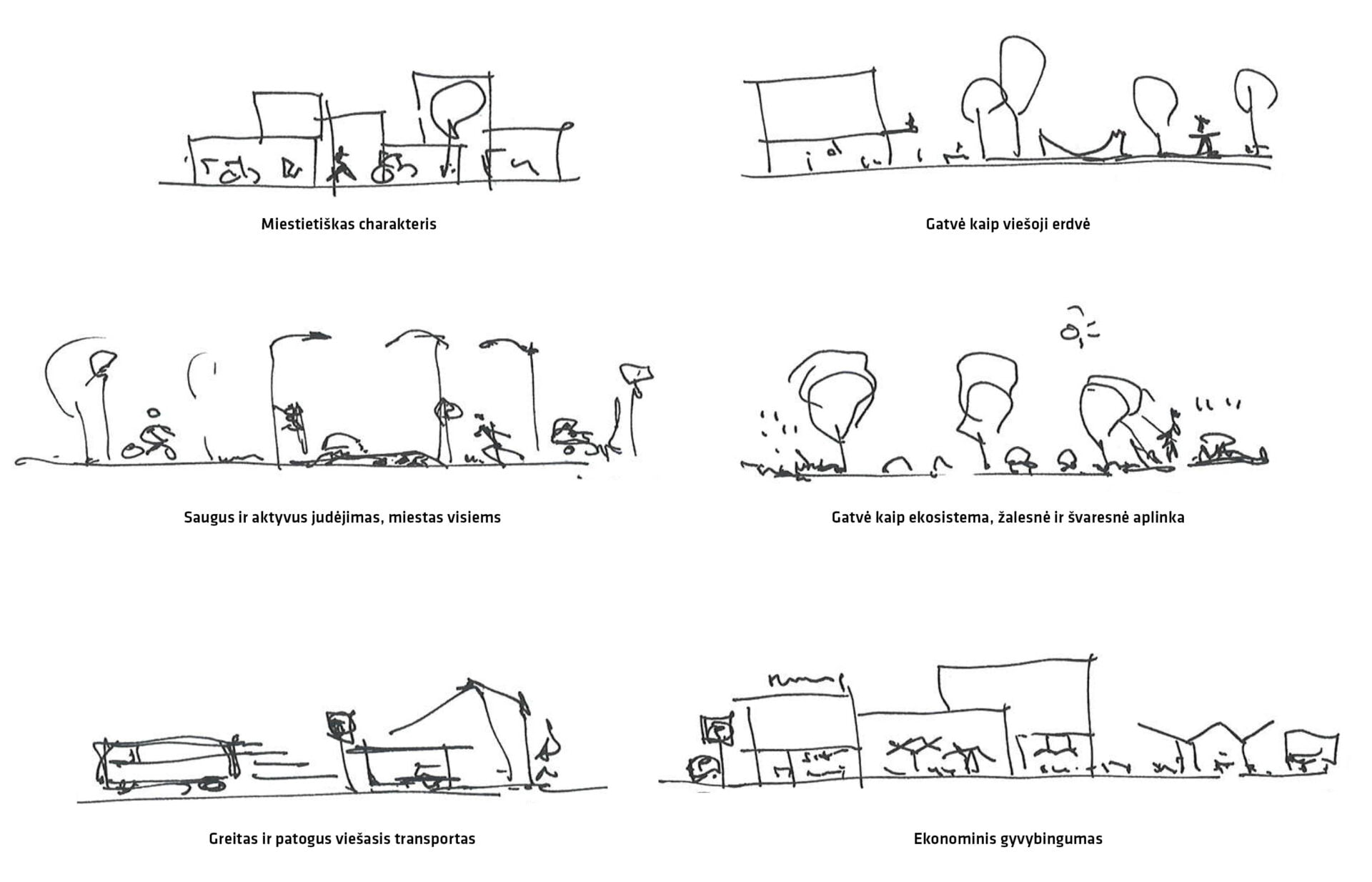 Clients: Vilniaus miesto savivaldybė ir SĮ Vilniaus planas
Project type: urban vision
Size of the territory: 110 ha
Location: Vilnius, Lietuva
Year: 2018
Team: Justina Muliuolytė, Lukas Kulikauskas, Augustas Makrickas, Tadas Jonauskis